News / National
Zimbabwean to lose more than R1.4 million found in car boot at SA police road block
03 Mar 2023 at 06:59hrs |
Views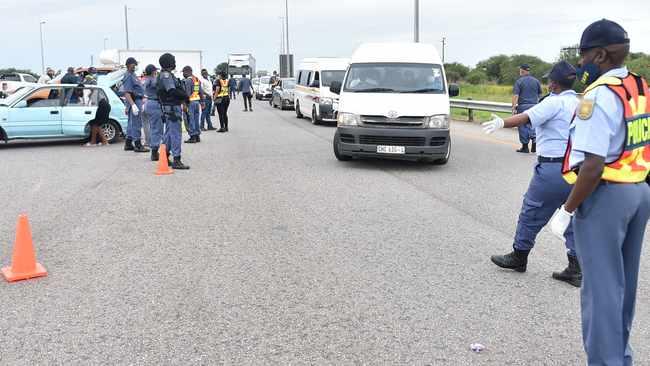 A Zimbabwean man found in possession of R1.4 million, stands to lose the money plus a vehicle which the police seized during his arrest in 2021.
This is after the National Director Of Public Prosecutions' (NDPP) Asset Forfeiture Unit (AFU) in the Free State secured a preservation order against Tafadzwa Muyambo to forfeit the Volkwagen Polo and cash.
The NDPP application was against Muyambo (first respondent) and Inoque Ziezie Muchanga (second respondent). The first respondent stated, in opposition of the NDPP's application, that he was a major shareholder and a director of Nyaboko Trading (Pty) Ltd, a company duly incorporated in terms of the Companies Act of Zimbabwe with its main place of business situated at Stand 17094, Damofalls Park, Zimbabwe.
Although a citizen of Zimbabwe, he resided with his family in Virginia, Free State, where he owned immovable property.
Phaladi Shuping, provincial spokesperson of the National Prosecuting Authority (NPA), said the Free State High Court granted the AFU the order on the basis that the cash and the vehicle were found to be proceeds of crime.
The case followed Muyambo's arrest by two officers on 26 November 2021 during a roadblock near Kroonstad, after the money was found in the boot of his car.
"The officers found two bags with cash in the boot," said Shuping. He said Muyambo failed to give the officers a satisfactory explanation for being in possession of such a huge amount of money.
"Muyambo told the police that he got the money from selling gold illegally. However, in his opposing application in court, his explanation was that the money was from a business partner who gave him R1.5 million earlier that day in Parys for operational costs as part of the transport business.
However, Adv. Lize van Dyk, the State Prosecutor, requested the court to reject Muyambo's version because he was arrested early in the morning and that would mean he received the money out of official business hours," said Shuping.
The High Court found that the circumstances surrounding the route that the money travelled were quite peculiar.
Shuping said the court concluded that the money was the proceeds of unlawful activities, and the R500 000 was an attempt to bribe the officers. Shuping said the total amount was R1 399 900. "The officers rejected Muyambo's offer of R500 000, and he was arrested, the vehicle and the money were seized," he said.
Shuping said the money will be deposited into the Criminal Asset Recovery Account (CARA) and the vehicle will be sold at the auction with the proceeds thereof used to strengthen the fight against crime. Muyambo's criminal trial is being heard in the Kroonstad Magistrate's Court.
Source - Express News SA