News / National
Mnangagwa hands Matabeleland South youths 10ha plots
16 May 2023 at 05:09hrs |
Views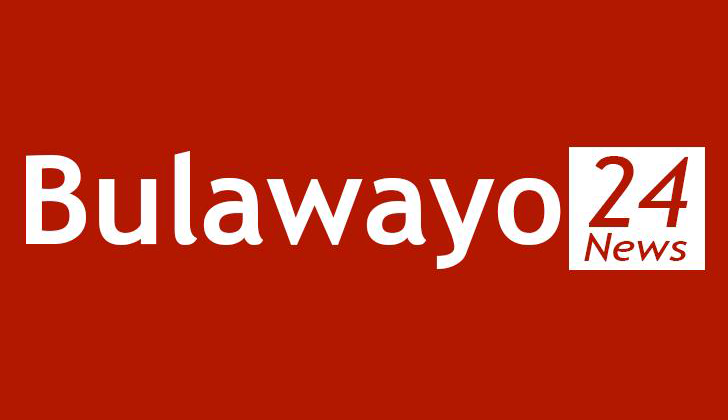 Ms Lilian Mhlanga (28) from Insiza District is among 60 youths from Matabeleland South Province who have been awarded permits for 10 hectare A2 plots under the Presidential 10-hectare Scheme, which seeks to empower young people with land.
This will enable Ms Mhlanga, a single mother, to explore her passion for farming.
She started farming at a tender age while assisting her mother who was a member of Zhulube Irrigation Scheme in Insiza. She also picked up skills in fish farming from working in the irrigation scheme.
A total of 150 youths from Matabeleland South are set to receive permits under the Presidential 10 hectare A2 scheme.
Already, 60 youths have received permits under the first batch.
Beneficiaries under the programme had applied for land and some of them were trained at Esigodini Agricultural College while others have experience in farming as they had been working with the Agricultural Advisory and Rural Development Services (ARDAS),
On January 7 last year, President Mnangagwa launched the Provincial Youth Integrated Hubs programme, a foundation of the Presidential 10-hectare Scheme.
Speaking during the launch of the inaugural 2023 Presidential 10-hectare Scheme and handover of the permits to beneficiaries at Esigodini Agricultural College, Ms Mhlanga said it has always been her desire to get land to sustain her family and contribute towards developing the nation.
"I'm glad because I have received land. I plan to venture into crop production, fish farming and rearing of livestock as that is my passion. I will ensure that I fully utilise the land and maximise production as this will help me to sustain my family. As a beneficiary of this programme, I understand that I have to be productive, create employment and contribute towards food and nutrition security," she said.
Ms Thokozwani Hlongwane (31) from Matobo District said she was grateful to be given an opportunity to contribute towards development of the economy using the plot that she has been allocated.
She said as youths they have been crying out for land and President Mnangagwa has responded as he is a listening President.
Ms Hlongwane said she is prepared to deliver by being productive on her plot in order to contribute towards attainment of Vision 2030.
Mr Mlungisi Ncube (29) from Mangwe District said he will now be able to put the knowledge he acquired during his training at Esigodini Agricultural College into good use.
"I'm the farm manager at Sekusile Nutritional Garden in Makorokoro where I have already started to put my skills into good use. Now I have a bigger task as I now have my own piece of land where I will be operating as an individual. This is a good starting point for me as a farming entrepreneur. I have a lot to offer in developing this country's agricultural sector and I'm raring to go," he said.
Miss Sibonginkosi Siziba (27) from Insiza said she has great farming plans which she cannot wait to implement on her land. She said she has acquired vast knowledge of farming as a business and climate smart agriculture which she will put into good use.
In a speech read on his behalf by director in the Office of the President and Cabinet responsible for infrastructure planning and environment management, Daniel Njoba, Minister of State for Matabeleland South Provincial Affairs and Devolution Abedinico Ncube said youths have a critical role to play in the development of the agricultural sector which is the key driver of the country's economy.
"This year is a year of growth and as a province we are behind the Ministry of Lands, Agriculture, Fisheries, Water and Rural Development's motivational motto 2023 Going4Growth. It's worth noting that youth in agriculture plays a significant role in enhancing food and nutrition security through increased agricultural production. The agricultural sector is considered strategic in terms of creating employment opportunities and income for the youth," he said.
Ncube said youth empowerment initiatives by the Second Republic were now bearing fruits. These include establishment of provincial Youth Integrated Hubs where 500 youths from the province were trained and oriented in sustainable farming projects.
Small Holder Irrigation Revitilisation Programme (SIRP) which has been implemented in four districts of the province where over 2 000 youths have been trained in various skills and establishment of an agricultural youth desk which coordinates youth activities in the agricultural sector.
Also speaking during the same event, youth desk chief programmes officer in the Ministry of Lands, Agriculture, Fisheries, Water and Rural Development Mr Nikkros Kanjengo said allocation of land to youths is a significant millestone in the economic empowerment of youths.
He said the Second Republic has rolled out a number of youth empowerment projects across the country that are changing the lives of young people, their families and their communities.
"This programme seeks to create employment in line with the Constitution of the country and it will ensure food and nutrition security. If we develop our country's agricultural sector we are developing our economy and most importantly rural areas.
This programme will ensure mainstreaming and inclusion of youths in all facets of the economy. Please note that we have to involve youths with disability in this programme," he said.
Mr Kanjengo urged youths to take up farming as an enterprise. He said for youths to be successful they had to tap into the wisdom of elders.
Umzingwane legislator, Levi Mayihlome said the launch of the programme in Matabeleland South, and in particular Umzingwane District, was fulfilment of Government's declaration of leaving no one and no place behind.
"President Mnangagwa is a leader that is concerned with the welfare and empowerment of youths through provision of land. The purpose of the liberation struggle was to recover land that had been stolen by the whites. Government has been giving the land back to the people and youths haven't been left out.
"This event is a historic moment not only for the district and province, but the whole nation. I urge all the youths that will benefit to make good use of the land and be highly productive," he said.
Source - The Chronicle