News / National
Jonathan Moyo in spirited attack on discredited Mumba-led election observers
03 Sep 2023 at 07:26hrs |
Views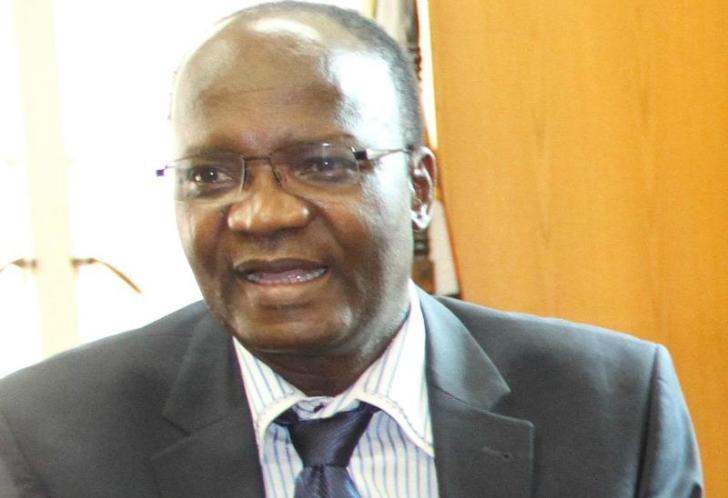 EXILED former Cabinet Minister Professor Jonathan Moyo has lashed out at SADC Election Observer Mission (EOM) head Dr. Nevers Mumba for questioning Zimbabwean laws in the regional body's Preliminary Report.
Moyo, who has not been in the country since he was hounded out by President Emmerson Mnangagwa and his deputy Constantino Chiwenga during the 2017 coup, said Mumba and his SADC observers had no right to question the country's laws.
The SADC report read by Mumba, said Zimbabwe's polls fell short of international and regional standards, days after Mnangagwa was announced as winner with 52.6% of the vote against Citizens Coalition for Change (CCC) leader Nelson Chamisa's 44%.
CCC claims it was rigged.
Mumba highlighted massive voter suppression, especially in urban areas, intimidation, particularly by Zanu-PF affiliate Forever Associates Zimbabwe (FAZ), poor administration, unequal access to public media and repressive laws that negated basic freedoms of Civic Society Organisations (CSOs) and opposition players.
Mumba mentioned the Patriot Act, an amendment to Zimbabwe's much-feared Criminal Law (Codification and Reform) and the Private Voluntary Organisations (PVO) Bill.
"If they were a SADC Tribunal of Judges, we would listen to them, but they are not that," said Moyo.
"They are making a pronouncement, which in all honesty if it were true, we would have to all agree that something wrong had been done, but it is not true.
"It is not their responsibility.
"Dr. Mumba can be anything, but he is not the Chief Justice of the Republic of Zimbabwe, he cannot do that. We cannot as reasonable people say we are going to go to the streets because of what Mumba said.
"Mumba said this without jurisdiction and competence to say so, in a report which by their own standards is subject to correction.
"Why would you want to jump into the fire on the basis of a report that is not final?"
The European Union (EU) Commonwealth, African Union and American observer mission from Carter Center all agree that Zimbabwe Electoral Commission (ZEC) did not reach expected standards.
Mumba has, however, fallen victim to a barrage of Zanu-PF attacks, with ruling party Spokesperson Christopher Mutsvangwa stating that he had been sent by the West.
His appointment by Zambian President Hakainde Hichilema, a close associate of Chamisa, has also been used to attack his person in state media.
"It is not the duty of a particular individual to arrogate to himself the role of a constitution review committee of Zimbabwe, so Mr Nevers Mumba, we call you to order if you have issues tell it to relevant institutions," Mutsvangwa told journalists last week.
"He was seen hobnobbing and accosting himself with the CCC, he even goes further to try to make an issue about CSOs, choosing others in favour of others.
"He favours the Zimbabwe Election Support Network (ZESN) and others and castigates FAZ on the other hand, this is a bias. To make an issue of FAZ is to question the origin of this state."
Source - NewZimbabwe