News / National
Zimbabwe sanctions architect charged with bribery in the US
22 Sep 2023 at 23:53hrs |
Views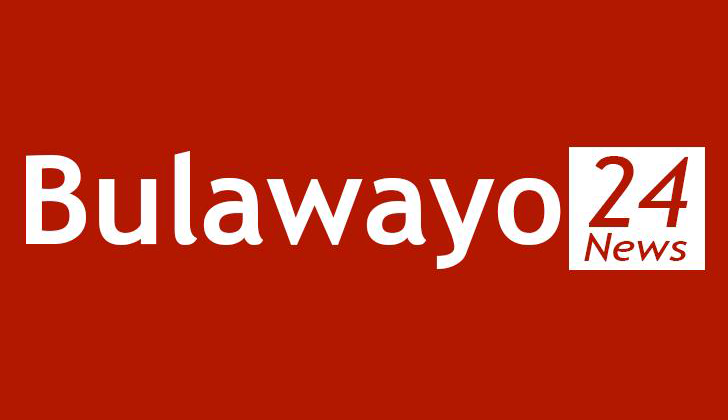 A US senator, Bob Menendez of New Jersey, who is chairman of the Senate Foreign Relations Committee, which sanctions Zimbabwe was engaged in corruption and bribery in cash and gold bars in Egypt.
Menendez and his wife were indicted in New York on federal bribery charges for allegedly accepting hundreds of thousands of dollars in cash, gold bars, a Mercedes-Benz convertible, home mortgage payments, and more in a "corrupt relationship" with three Garden State businessmen.
The three-count indictment unsealed Friday alleges that Menendez "provided sensitive U.S. Government information and took other steps that secretly aided the government of Egypt," and pressured a U.S. Agriculture Department official to protect a business monopoly in Egypt for one of the three businessmen.
Prosecutors also accuse the 69-year-old Democrat of using his office and influence to disrupt a criminal probe in New Jersey of a second businessman.
And they allege that Menendez recommended that President Joe Biden nominate a certain individual as U.S. Attorney for New Jersey because the senator believed that person could be influenced by Menendez to disrupt the banking crime prosecution of the third businessman, Fred Daibes, a longtime fundraiser for the senator.
"This investigation is very much ongoing," said Manhattan U.S. Attorney Damian Williams at a press conference on the charges against the senator and his wife, Nadine Menendez, 56, as well as against the three other men: Daibes, Wael "Will" Hana, and Jose Uribe.
"We are not done," Williams said.
Menendez, who is up for reelection in 2024, agreed to step down as chairman of the powerful Senate Foreign Relations Committee due to the charges, according to a source close to him who spoke with NBC News. Senate Democratic Caucus rules mandate that members charged with a felony must temporarily cede their chair positions until their case is resolved.
A senior Senate source told NBC News that Sen. Ben Cardin D-Md., will take over as chairman of the Foreign Relations Committee.
As Foreign Relations chairman, Menendez had influence over the Executive Branch's decisions to provide military sales and aid to Egypt.
He was appointed to his Senate seat in January 2006 by then-New Jersey Gov. Jon Corzine, who had vacated that seat after being elected governor. Menendez was elected to the seat later that year, and since then has twice won re-election as New Jersey's senior senator.
Menendez married Nadine, whose maiden name is Arslanian, in October 2020 after dating for just under three years. She was "for many years" a friend of Hana, a 40-year-old native of Egypt, according to the indictment.
The indictment says that after she began dating Menendez, she and Hana introduced the senator to "Egyptian intelligence and military officials ... for the purpose of establishing and solidifying a corrupt agreement" to bribe him and Nadine to benefit Egypt with military sales and financing.
Menendez, Nadine, and the other defendants are due to appear Wednesday morning in Manhattan federal court.
The indictment says that during a June 2022 raid on the Menendezes' New Jersey home and a safe deposit box, federal agents found cash, gold and a luxury vehicle that were the "fruits of [the couple's] corrupt bribery agreement" with the businessmen.
"Over $480,000 in cash — much of it stuffed into envelopes and hidden in clothing, closets, and a safe —was discovered in the home, along with over $70,000 in Nadine Menendez's safe deposit box," the indictment said.
"Some of the envelopes contained the fingerprints and/or DNA of the 66-year-old Daibes or his driver.
In addition to the cash, agents also seized 81.5 ounces of gold bars. At the current spot price, those bars are worth about $155,000.
Federal prosecutors are seeking the forfeiture of those items, as well as the residence of the Menendezes in Englewood Cliffs, New Jersey.
Menendez and Nadine are charged with three counts: Conspiracy to commit bribery, conspiracy to commit honest services fraud, and conspiracy to commit extortion under color of official right.
The three other defendants are charged with the first two of those counts.
Menendez adamantly denied the criminal allegations, accused prosecutors of attacking Nadine "for the longstanding friendships" she had, and vowed to continue performing his duties as a senator.
He also said prosecutors had "misrepresented the normal work of a Congressional office."
"I remain focused on continuing this important work and will not be distracted by baseless allegations," Menendez said in a statement.
This is the second time Menendez has been indicted on federal bribery charges.
In 2015, he was hit with 14 criminal counts related to hundreds of thousands of dollars worth of lavish gifts and campaign donations he received from a Florida ophthalmologist, Salomon Melgen.
The prosecution against Menendez was dropped after his November 2017 trial ended with jurors deadlocked on a verdict.
Melgen was convicted of Medicare fraud and sentenced in 2018 to 17 years in prison. Melgen had his sentence commuted in January 2020 by then-President Donald Trump at Menendez's urging.
The new indictment says that Menendez and his wife from at least 2018 through 2022 accepted "hundreds of thousands of dollars in bribes in exchange for using Menendez's power and influence as Senator" to benefit the three other defendants and the government of Egypt.
"Those bribes included cash, gold, payments toward a home mortgage, compensation for a low-or-no-show job [for Nadine], a luxury vehicle, and other things of value," according to the indictment.
Source - cnbc