Opinion / Book Reviews
Former Bosso technical advisor's book now on sale
06 Jun 2012 at 09:05hrs |
Views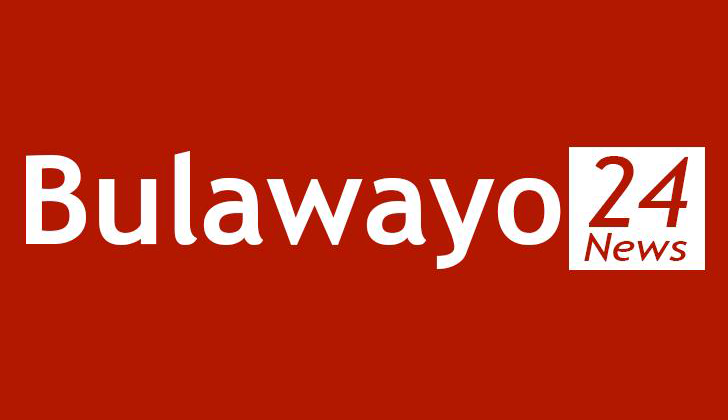 Keutsepilemang Ndebele a Professional Football Coach and Football Coaches Instructor, holding an international Advanced Diploma of Foreign Coaches and Trainers on Brazilian Football obtained from Brazil, of course, and an Instructor FIFA/IOC Solidarity Committee qualificationa and a former Technical Advisor of Highlanders Football Club has released his third book on soccer title The Anatomy of Football.
The Anatomy of Football
is about football development from its origins through a timeline to its present state. Given such backgrounds, the society from which it germinated and got nurtured is portrayed well in the picture in a way that makes the book relevant even to readers who do not take the game seriously.
You can trust the author to include all interests and take along sports lovers in general, as the philosophies and mindsets describe will be similar and equally interesting for other disciplines and in life in general.
To guide the reader's perspective, the glance of the laws governing the game, a look the perception of football in general leads the line of thought into how decision-making processes begin with sprouting sparkle and desire to do well, and in a certain way.
The subject at always at the heart of the author is the science of football and what part it plays. There is a look at the role of technology as well as dissection of each component of the game.
Examples of known facts and footballing greats of the past and present makes it even more exciting. There are points and opinions to look at from different leagues around the world.
What makes the book more enjoyable is the easy to read language and everyday concept used to illustrate the points
being made, and of course as said before, that the principles given can be applied in real life situations outside football or sports in general.
You can bet on the entertainment value,
as the follower of e-Diski Blog
, and so much food for thought as you will be challenged to think in other terms on almost anything in life after reading the book.
With the technical sporting ideas and concepts, it is surprisingly easy to the mind that one does not feel they are reading a coaching manual, but then, coaches and those in positions of power, will feel much equipped to face their challenges in the game with much gusto.
Looking at all the aspects of how to communicate, how to control the situation under different circumstances as well as building one's success, ardent fans and supporters will begin to appreciate their club coaches' decisions, or criticise from an educated view point.
The whole appreciation of sports in general is taken to another level and as you will realise, even an approach to one's lifestyle can benefit positively just by following the ideas being put across.
The Anatomy of Football was written in a mentality changing attitude that will make good coaches very good, average ones good and poor ones average. It will not surprising that a single simple concept will actually turn a poor one into a world beater, trust me.
It is easier to note the level of the author's understanding of the game, having worked with toddlers, amateurs and professionals for a long time, and went on to work with those who work with national teams.
Last but not least, he draws out an ideal situation of a team, worst case scenarios and the dos and don'ts of the modern game. That aspects also covers the most interesting part of how professional clubs run their affairs, from the English Premiership, Serie A, Bundesliga to La Liga.
The book is available as a hard-copy from Amazon (
The Anatomy of Football
) for $7, who will print on demand and ship at a cost. Specials are available from time to time from the dealership prices as well as on shipping costs. It can be purchased as an electronic copy on Kindle.
The book features interviews with some of the game's great layers and legends like Pernell McKop, former Highlanders Football Club goalkeeper and Maritzburg United goalkeepers coach. There is Botswana's Gaborone United coach, Elvis Chuchu Chiweshe as well as former Zimbabwe international goalkeeper, Muzondiwa Mugadza's life stories as well.
Efforts to have the book on the shelves are in progress. Further enquiries can be sent to the author on tsendex@ymail.com
Keutsepilamng Ndebele
has also authored the highly popular
The Glory Days (Volume 1)
, a book about how Highlanders Football Club grew from strength to strength over the years since 1926 to the era when the team was the perennial champions of the domestic scene,as well as
What Highlanders need right now! (Volume 1)
. The later was meant to be a money generating project for the club, but has since been iced pending consultations with the club leadership.
Ndebele is a Professional Football Coach and Football Coaches Instructor, holding an international Advanced Diploma of Foreign Coaches and Trainers on Brazilian Football obtained from Brazil, of course, and an Instructor FIFA/IOC Solidarity Committee qualification, among others. He was Technical Advisor of Highlanders Football Club, the biggest football team in Zimbabwe, coached and managed Premier League, First and Second Division teams and pioneered a Football Academy in Zimbabwe, Africa, Keut Football Academy. He write and discuss anything football.
Source - Byo24News
All articles and letters published on Bulawayo24 have been independently written by members of Bulawayo24's community. The views of users published on Bulawayo24 are therefore their own and do not necessarily represent the views of Bulawayo24. Bulawayo24 editors also reserve the right to edit or delete any and all comments received.