Opinion / Columnist
Matabeleland politics and the tale of two failed professors
13 May 2018 at 10:43hrs |
Views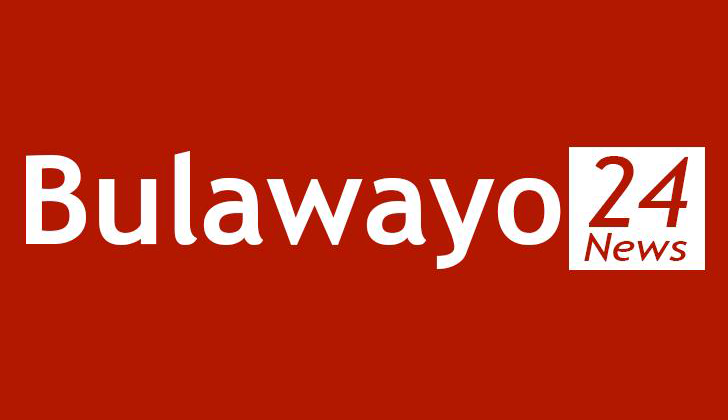 THE history of Zimbabwe is never complete without the mention of the region of Matabeleland whose politics has been a mixed tale of sacrifice, selflessness, bravado, betrayal, deception, grandstanding and confusion by different political personalities.
A brief history will suffice. The region is famed for being the land where Mzilikazi decided to set base after his revolt and break away from Tshaka in Zululand present day Kwazulu Natal (South Africa) in the early 1820s where upon settlement in the region he organised his state in a centralised system of government where he became the sole centre of power, although he would often delegate authority.
Mzilikazi was succeeded by his son Lobengula who also perpetuated the centralised system of governance but later became a victim of the Rhodesians' calculated deception in the familiar story of the Bible following the flag and is known for summing up his story by likening himself to a fly being caught by a chameleon.
"Have you ever seen a chameleon catch a fly? The chameleon gets behind the fly and remains motionless for some time, and then he advances very slowly and gently, first putting one leg in front, then the other. When well within reach, the chameleon darts its tongue and the fly disappears. England is the chameleon and I am that fly," he is said to have remarked.
Historians argue that Lobengula was a victim of illiteracy who was made to sign the Rudd Concession by the literate and scrupulous whites — a treaty that gave away all land and the resources thereof between the Zambezi and Limpopo Rivers to the white colonisers. And he was to lose the war due to the supremacy of white fire power.
The generation that followed however, waged protracted struggles and one name that is revered in the history of the liberation struggle and more so in Matabeleland is that of the late Vice-President of the country Dr Joshua Mqabuko Nyongolo Nkomo who rallied the people and gave them both inspiration and guidance during the liberation struggle.
And indeed his name deserves not only sanctification and recognition but a place in the country's political books as the man who gave Zimbabweans a vision of a liberated and united country. Fittingly so for a man of his stature in shaping the country's history he was given the moniker Father Zimbabwe as it is from his sweat, tears and blood that the country was born.
He was a man of few words but was very effective in the implementation of so many development projects, some of which are still lying dormant in the region as the generation that followed is evidently too small to fill his boots.
That he was a rare politician who never sought personal glory ahead of national interest is an understatement. He was selfless and yet very firm and influential in moving the country forward economically, socially and politically. His legacy still lives today although there now exists a terribly sad tendency by politicians seeking political belonging in Matabeleland to abuse his name for political aggrandizement.
The politics of Matabeleland from Mzilikazi to Lobengula right to Dr Nkomo had one influential leader from where the people would pay homage but after the death of Dr Nkomo the region witnessed a transformation in the political dynamics where the central system of power and authority slowly faded into oblivion as the region's politics got hijacked by dubious and ambitious charlatans with a history of deception, corruption and betrayal.
And due to the emergence of a new breed of politicians that knows no hierarchy and respects no elder, the people became divided and confused on who to follow and the coming in of the two Matabeleland professors — Professor Jonathan Moyo and Professor Welshman Ncube into the political scrimmage did not ease the situation either.
In fact the region became more confounded and is now like a feather where any slight political wind from whatever direction would toss it without breaking a drop of sweat.
Author Ken Mufuka in one of his instalments describes Prof Moyo as one who fears no one, except the devil. He aptly says of him that he is a street fighter ready to fight anytime, day or night.
He says he is one who works for himself, adding that only God could come to the aid of those who have the misfortune of crossing his path.
"There is no man in Zimbabwe, who has a greater propensity to hurt folks who have done him no harm, precisely for the reason of proving his transcendent powers.
A street fighter, he will fight anytime, day or night, he will throw dust even in the faces of those who might come to his defence. My Ghanaian Brother, George Ayiteyi called him an intellectual prostitute.
"His arrogance knows no bounds, reaching the depth of the sublime, to the ridiculous. In 2002, when he was appointed Minister of Information, he ordered Kingstons Bookstore to remove my award-winning book, Letters from America, thrice published, and popular with students, from the store.
"He then ordered a truck driver to deliver the remaining copies at my mother's house. Later, he told Funny Mushava, then editor of The Sunday Mail: "Either you go, or you remove Ken's Letter from America from your columns." Mushava kept his dignity, but lost his job," he wrote.
He said he had never met him, nor had he done him any harm, adding that he was not going to get any sympathiser for abusing his proximity to power and for his insatiable need to ruffle feathers and mud the country's serene political waters when he was not supposed to.
He said whatever circumstances that Prof Moyo was currently facing were justified as some forms of wickedness needed no reply by victims. "Nature has its way of giving folks what is due to them. If the bee hunter is attacked by bees, and breaks his ribs in his fall from a tree, he is receiving only what he deserves," he added.
Stanley Goreraza in one of his facebook posts contends that Prof Moyo is like a tornado, a storm always mad and angry.
"There is never a day of peace and calm with him. Jonathan is always in a fight, always holding a sword, always striking someone. He is rude, unforgiving, vindictive, combative, bitter and a war monger. Wherever he is there is no peace, agreement, harmony, trust and just basic humanity," wrote Goreraza.
In his document titled The Anatomy of Party Capture, President Mnangagwa unpacked the person of Prof Moyo as a CIA agent who thrived on dividing people, highlighting that he was a political turncoat who does things when they best suit and serve his interests. A known critic of Zanu-PF who would jump into it whenever he felt politically threatened, he has been a rolling political stone and that he has failed to gather any moss is not surprising but expected.
And unlike his counterpart Prof Welshman Ncube who has been in the region's opposition political dungeons where his star has continued to fade with his political life punctuated by an unusual admission that he has failed to be on the forefront of his political establishment putting Prof Arthur Mutambara in 2009 and now Nelson Chamisa in front, Prof Moyo has been at least arrogant and at best angry that his plan did not bear the intended succession fruits.
The two professors have however, been subjects of a divided opinion in the region although Prof Ncube never really influenced the country's political terrain.
His only contribution to national politics is that he popularised the concept of devolution that people in the region so much wanted because they felt marginalised by the previous political administration but that the concept has found its way in the national constitution means any leader who will assume power will be forced to implement it as a constitutional provision.
But he has failed to commandeer any meaningful support in the region and to bunch him with other political failures as Tendai Biti, Elton Mangoma and Dr Simba Makoni, Dr Joyce Mujuru will not be far from correct.
His attempts to inflate his deflated political ego through the MDC Alliance just like Prof Moyo is doing with National Patriotic Front (NPF) is likely to hit a concrete wall and will confirm and confine the two to the dustbins of national politics where their memories and tale will be swept by the wind and where no legacy of them will remain.
Many critics believe Prof Ncube joined the MDC Alliance to resuscitate his political career, and there is strong suspicion he is one of the handlers to Alliance leader, Mr Nelson Chamisa, who has been going offside at every turn.
Although the two professors have tried and failed to influence the politics of the country they have one thing in common — their stubbornness to die politically and their will power to wage a fight some other day. Even if the sinister and dead relic of their frigid political past remains lurking in the background the two are certainly showing signs of not being ready to welcome the great beyond of their political lives with open hands, they believe they have to be dragged by either angles or demons fighting to the end.
Growing fears in the alliance are that the arrangement will leave the MDC-T weaker as the partners like Prof Ncube and Mr Biti have nothing in common other than the intrinsic hatred of Zanu-PF.
Sources within the MDC-T said the alliance was already at sixes and sevens as the feeling is that Mr Chamisa should know the people who stood with the party when in 2005 Prof Ncube broke ranks with the MDC-T and in 2013 when Mr Biti also led a split.
The politics of Matabeleland therefore is likely to remain the same if there is not going to be another Dr Joshua Nkomo incarnate in both political parties who will rally people behind him through works and not political rhetoric as is the current case.
Source - zimpapers
All articles and letters published on Bulawayo24 have been independently written by members of Bulawayo24's community. The views of users published on Bulawayo24 are therefore their own and do not necessarily represent the views of Bulawayo24. Bulawayo24 editors also reserve the right to edit or delete any and all comments received.