Opinion / Columnist
Call to end violence against women and girls in public transport
02 Dec 2018 at 13:30hrs |
Views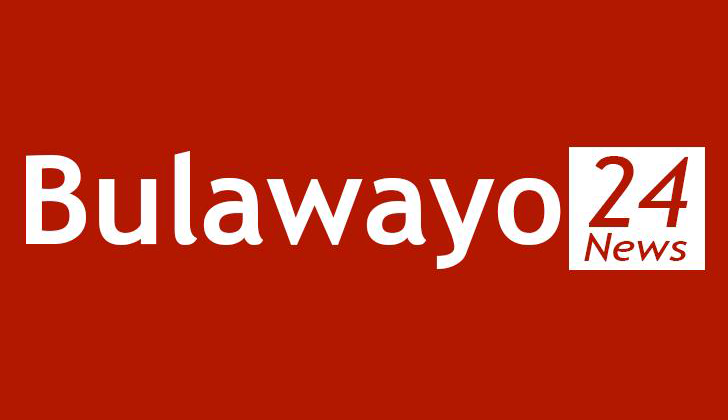 In pursuance of the creation, promotion of safe spaces for women and girls, and the provision of gender responsive public services, ActionAid Zimbabwe (AAZ) and the Passenger Association of Zimbabwe (PAZ) held a Safe Cities Dialogue platform on the 29th November 2018 in Harare. Community members met with public transport operators and other Duty Bearers to discuss the situation of public transport and the violence women experience on public transport and bus termini. The dialogue was aimed at preventing and responding to violence against women in public transport under the AAZ and PAZ Safe Cities Campaign Project in Chitungwiza entitled "Promoting safe, quality, reliable and accessible public transportation sensitive and responsive to women and girls' needs".
The Safe Cities dialogue platform was also held in line with the 16 Days of Activism against Gender Based Violence theme for 2018 which is "End Gender-Based Violence in the World of Work: Creating a zero tolerance to sexual harassment in the workplace" The dialogue ran under the hashtag
#safepublictransport
with key messages to End Violence against women and girls in public transport because women and girls have the right to board any kombi of their choice without being heckled and hence the call to respect women and girls in public transport. Invited and in attendance were The Ministry of Women's Affairs, The Zimbabwe Gender Commission, The Chitungwiza Residents Association, The Zimbabwe Republic Police, The Chitungwiza Commuter Operators Association, and Youth Alliance for Safer Cities, Activista Zimbabwe Harare Provincial Chapter and the Dialogue on Shelter (Safe and Inclusive Cities). In solidarity, members present shared thoughts, insights and experiences to raise publicity in advocating for zero tolerance to violence against women in public transport.
Violence against women in public transport is rife in Zimbabwe and people have died at the hands of touts as they try to board public transport. The Safe Cities Campaign project seeks to give impetus to, empower and benefit women working in the informal sector, particularly in the area of vending who rely on public transport for their businesses. The most common types of violence noted in public transport include harassment in commuter omnibuses, name calling and passing on of derogatory and demeaning sexual comments such as "amai munodonhedza musika". Other notable abuses include, Touts forcing passengers, especially women who are more vulnerable to board their kombis by snatching their bags and even kids and shoving them onto their buses. Recently a Chitungwiza woman gave birth in a kombi due to induced labour caused by over speeding.
Ms Betty Sithole the AAZ Program and Policy Manager set the ball rolling by reiterating that, "Women's rights are at the center of ActionAid's work as women are disproportionately affected by all social ills and violence against women is one of the issues ActionAid is working on." In her solidarity speech, The Activista Harare Provincial Coordinator Ms Sheryl Tendai Chigwedere re-affirmed the Activista youth movement's unwavering commitment to actively engage in solidarity and participate in fighting social justices hence that it is imperative for young people to be part of this dialogue platform so that they define their mission, formulate an alternative discourse, shape it by rooting it on their ideology to advocate for the provision of gender responsive public services.
The Zimbabwe Gender Commission CEO Virginia Muwanigwa in her solidarity message also commemorating
#16Days
of Activism against Gender Based Violence said violence against women and girls is on the increase and is a violation of human rights. She gave a stern warning that name-calling, passing derogatory remarks to women especially young women, about their structure or dressing is harassment, illegal and must be reported to the responsible authorities. Mrs Muwanigwa said women should not normalize the abnormal but should find voice and speak against such abnormalities like accepting 'kupiringishaniswa makumbo nevarume uye kuvhumbamirwa muhapwa makondakita' simply put, an uncomfortable sitting arrangement where male and female passenger sit facing each other with their legs intertwined, encroaching into the zones of intimate space as this is a form of sexual harassment that should not be normalized. She further urged communities to embrace social media to help fight GBV, saying that citizen journalism can be harnessed to expose cases of GBV because the scourge thrives because of silence.
The Passenger Association President Mr Tafadzwa Goliati bemoaned the disorder at commuter omnibuses termini and the obtaining chaos that perpetuates violence against women and girls. Moses Matimbe the Chitungwiza Commutter Operators Association representative and former tout turned kombi owner narrated a story of a school going girl who fell in love with a tout but was later sexually violated by her boyfriend and lost her_virginity in a commuter omnibus at the Charge Office Bus Terminus. He urged women and girls to desist from expecting favors such as free rides from kombi drivers and conductors. He further castigated commuters for prefering mushika shika (undesignated loading areas) because in most cases the kombis loading at these mushikashikas are unlicensed and illegal. He made a clarion call to the floor that it is our collective responsibility to enlighten drivers and touts to respect women and girls so as to make public transport and terminus' safe spaces for women and girls at any time of the day.
Suprintendent Chishiri from the Zimbabwe Republic Police Public Relations Department bemoaned the fact that people always say mapurisa haasi kushanda but while tirisu tisiri kushandisa mapurisa to end violence against women. He said the police force does not only fight the scourge of GBV for 16 days but for 365 days all year round because GBV is not a 16 day affair littered with talk shows soon forgotten. Suprintendent Chishiri affirmed the police force's commitment to the promotion, nurturing, strengthening and consolidation of peace and safe spaces for women and girls in the public transportation system is key to the promotion of sustainable development and human security. Investment in women yields significant returns especially when considering population statistics for the development of communities and nations. The government must shift its policies and create safe spaces for women and youths and also adopt gender neutral approaches to stop breeding a dependency syndrome.
In a petition, the communities rightfully agreed to make the following demands from the relevant Duty Bearers present who included the Police, Local Government Authorities and the Ministry of Transport; more police presence and surveillance where people board buses, to witness first-hand the violence which takes place there and act on it accordingly. Removal of all touts from all bus termini. The police must ensure that all commuter omnibuses are registered; no commuter omnibuses should be allowed to operate without proper registration papers. The Police force is also tasked to ensure that commuter operators stick to the stipulated carrying capacity and stop overloading their kombies as this puts the life of commuters at risk in case of an accident. The police to ensure that commuter omnibuses do not over speed and to serve stiff penalties on offenders. People also demanded the return of the 76 - seater buses where women and people with disability are well accommodated. The constitution of Zimbabwe and The Criminal Law Codification and Reform Act have laws which protect women from violence in public transport. Section 51 of the Constitution for instance states that "Every person has the inherent dignity in their private and public life and the right to have that dignity respected and protected"
Source - Alfred Towo
All articles and letters published on Bulawayo24 have been independently written by members of Bulawayo24's community. The views of users published on Bulawayo24 are therefore their own and do not necessarily represent the views of Bulawayo24. Bulawayo24 editors also reserve the right to edit or delete any and all comments received.