Opinion / Columnist
'Zimbabweans must be proud patriotic ambassadors' - deny truth, we are serfs in a banana republic
13 Jul 2019 at 17:56hrs |
Views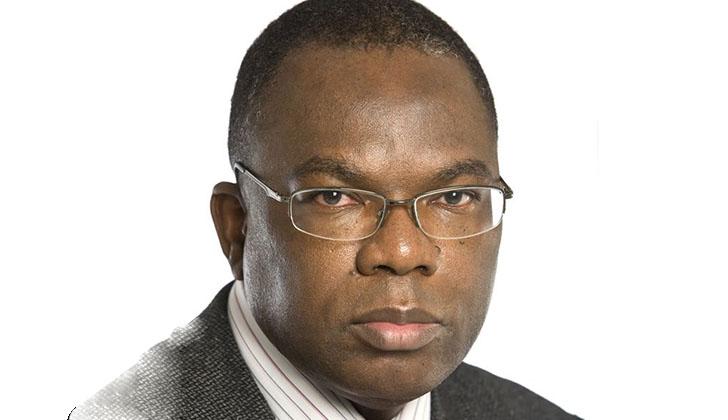 "The peace loving Zimbabweans must condemn the violence and destruction that has accompanied the visit of the minister of Foreign Affairs by the misguided elements of the opposition in the UK state," wrote the sanctimonious Dr Masimba Mavaza.
"Violence erupted in London when protesters took the law into their hands and started beating the minister and his entourage. The protesters poured water on the minister and some were seen punching Cde Kajese the chief of protocol. These MDC supporters who have created some groups like the Virgil and some useless groups which are meant to present Zimbabwe as a ungovernable."
What is sicken here is the shallow mindedness and sheer hypocrisy of people like Dr Mavaza!
Of course, Zimbabwe is a failed banana republic with no rule of law as exemplified by 39 years of rigged elections, military coups (November 2017 was the second coup, the first was 2008 to stop MDC taking power), etc. And with its economic in total meltdown as exemplified by the 90% unemployment rate, all but collapse health service, the criminal waste of human and material resources through mismanagement and corruption, etc.
Minister S B Moyo is roughed up by protesters and you are quick off the mark to condemn the protesters. I do not remember you condemning the November 2017 coup, the blatant vote rigging of last year's elections, the shoot to kill order of august 2018 and January 2019, etc. These are all high treason crimes perpetrated by those in positions of power and authority, the state, against the nation as contrast to common assault, a minor offense by an individual another individual.
"It is high time people should not be misled by these individuals who are fundraising for their pockets. Selfish bigots who rejoice in seeing Zimbabwe suffer for their benefit. ZANU PF will never be intimidated ZANU PF is stronger than face book. Zimbabweans all over the world must be ambassadors of their country. Zimbabwe needs you," concluded the Zanu PF apologist, foaming and frothing.
Zimbabwe is a banana republic and Zimbabweans are all no more than serfs with no freedoms or rights; not citizens let alone ambassadors! All of the 3 million or so Zimbabweans in the diaspora were denied the vote in last year's elections.
Zimbabwe is a banana republic there is nothing to be proud of in seeing our beautiful country going to the dogs and millions of Zimbabweans denied their freedom, human rights and dignity. Indeed, it is downright stupid and insane to bury one's head in the sand and pretending everything is fine.
Only a fool would disregard much less trash the truth, reality and reason in the name of misplace ego or patriotism because the truth, reality and reason will always prevail and there is a price to be paid for being foolish. This is why patriotism; like all the other virtues such courage, love, etc.; must never ever trump reality, reason and truth. Never ever!
All articles and letters published on Bulawayo24 have been independently written by members of Bulawayo24's community. The views of users published on Bulawayo24 are therefore their own and do not necessarily represent the views of Bulawayo24. Bulawayo24 editors also reserve the right to edit or delete any and all comments received.