Opinion / Columnist
Lupane East by-elections results a foretaste
06 Aug 2019 at 17:40hrs |
Views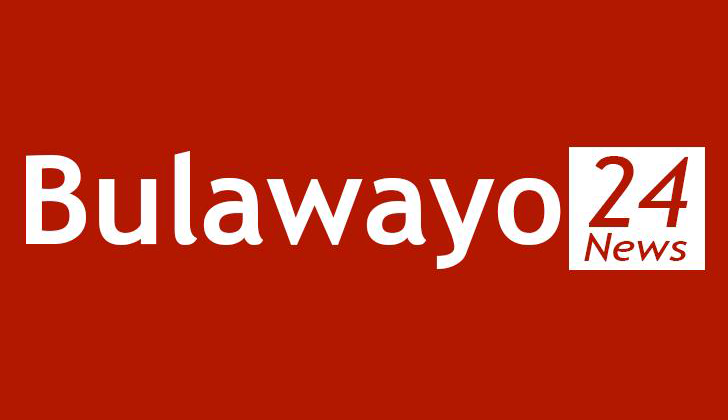 By-elections were held recently in Matabeleland North Province with ZANU PF winning in all polls. The most fascinating thing being the margins the winning party garnered in relation to other contesting parties. This is just but a taste of things to come much to the chagrin of the opposition party, MDC party, which labours under the illusion that it should win all elections or else they will be deemed rigged.
The results were as follows: Lupane East, ZANU PF- 6369 and MDC - 4505. Bubi Ward 22, ZANU PF - 449, MDC - 226 and LEAD - 16. Nkayi South Ward 23, ZANU PF- 394, MDC-A - 176, MDC-T - 147and MRP - 16.
ZANU PF MP for Goromonzi West and Deputy Minister of Information, Publicity and Broadcasting Services, Dr Energy Mutodi, claims that the opposition MDC Alliance's defeat in the Lupane East by-elections is a foretaste of things to come. It's true because the MDC Alliance has been boasting that ZANU PF had lost popularity and support prompting its leader, Nelson Chamisa to go on a campaign trail assuming the party had already won.
The MDC Alliance is at its weakest point politically as underhand machinations to unseat the newly elected president, Nelson Chamisa are underfoot compromising even its participation in elections.
Hence, Dr Mutodi, might be right on the money that ZANU PF will win easily over Chamisa in the 2023 elections saying, "MDC Alliance defeat in Lupane and other by-elections tellingly means His Excellency President Emmerson Mnangagwa will lead ZANU PF to another romping victory in 2023, and "Chisa mbama Chisa" will still say elections have been stolen." The trend is going to continue and clueless MDC leadership is failing to grasp where the problem is, its lack of ideology.
The MDC Alliance lost in all the three by-elections held on Saturday in Matabeleland North Province and as usual came up with excuses for their loss with their usual accusations against ZANU PF. MDC and, Mthwakazi Republic Party (MRP) both erroneously cited the issue of finances and vote-buying by ZANU PF as the cause of their loss.
Kuwadzana East Constituency Member of Parliament, Chalton Hwende came out saying voter coercion, intimidation and denial of food aid to people perceived to be MDC supporters was the reason for their loss. This goes to show that the MDC leadership which continues to bury it head in the sand as to the real reason they lost the by-election will be its undoing in 2023.
How can they say the MDC supporters where intimidated? If people were intimidated to attend rallies as alleged, when people got into the voting booths they vote for what they really support and believe in. In the voting booths people are not forced or intimidated into voting for a party (MDC Alliance) which they see to be having no future.
How can people be voting for a party that is selfish only thinking of leadership posts and calling for sanctions to be placed upon them? How can people be voting for a party that is not organised and confused? How can people be voting for a party full of immature and incompetent leaders?
ZANU PF National Secretary for Administration, Dr Obert Mpofu has also come out saying, the results dismiss all beliefs and perceptions that are being floated around the globe and within the country that the people of Zimbabwe are in a worse situation than they were before. He went on to say that considering the situation in the country, there is no Government in this world that can come up with policies which are meant to demoralise the people so everything that Government is doing is meant to better the people's lives. This demonstrates what President Mnangagwa is always saying that austerity measures might be painful at the moment, but they will reap the best benefits for now and the generations to follow.
Dr Mpofu went on to warn the MDC Alliance that it would not win any future by-elections because people were aware of ZANU PF's pro-people policies which are clear. ZANU PF has nothing to hide with everything in the open for everyone to see.
ZANU PF won due to its sound policies. To think that the MDC Alliance was in the midst of praying and fasting, they lost the by-election. The MDC Alliance should be prepared to suffer the same fate and defeat in the 2023 presidential elections
The ruling party won because people still love and believe in it. ZANU PF has a lot to offer compared to the MDC Alliance. These results expose how the MDC Alliance is failing to market their party as they are busy with factional wars.
Doug Coltart tweeted to say that for Lupane East, enough victims of Gukurahundi were intimidated to vote for the architects and executors of Gukurahundi to deliver "victory" for the party which has destroyed their lives. How can such an educated man and lawyer come up with such silly reasoning and excuses? What has Gukurahundi got to do with MDC Alliance's loss?
MDC has no alternative solutions to people all they know are demonstrations, stay away and shut downs, in other words they are a protest party. They should stop looking for sympathy when they lost fair and square. The MDC is clueless on how to take the country into the future and this will continue to be its Achilles heels.
Source - Gift Mashoko
All articles and letters published on Bulawayo24 have been independently written by members of Bulawayo24's community. The views of users published on Bulawayo24 are therefore their own and do not necessarily represent the views of Bulawayo24. Bulawayo24 editors also reserve the right to edit or delete any and all comments received.