Opinion / Columnist
Zimbabwe, Africa benefit from China's Health Silk Road
16 Jan 2022 at 08:50hrs |
Views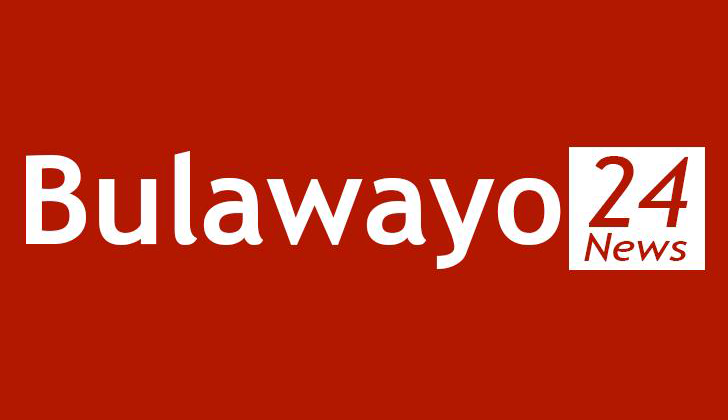 LAST week, China announced that it will give Zimbabwe 10 million doses of Covid-19, as part of the 1 billion doses pledged by Beijing to African countries at last year's Forum on China-Africa Co-operation (FOCAC) meeting in Senegal.
Just recently, Zimbabwe received one million doses of Covid-19 vaccines - part of the tranche - as the new variant of the disease, Omicron, was beginning to cause havoc across the world. In total, China's donations to Zimbabwe are set to reach 12 million doses.
China has also allowed Zimbabwe to purchase millions of doses of its Sinovac and Sinopharm vaccines, enabling the country to be among the leading countries in Africa in terms of inoculating citizens against the virus. Further, China has over the years made notable investments in the country's health sector including the upgrade of the Mahusekwa Hospital in Mashonaland East, the renovation of Wilkins Hospital in Harare and sending Chinese medical experts to the country.
Zimbabwe and China's co-operation in health-accentuated during this Covid-19 era-represents a model that China is pursuing with Africa and the world under the Health Silk Road of the Belt and Road Initiative (BRI).
The BRI is a framework by the Chinese government, under President Xi Jinping, for the promotion of international economic co-operation. It was launched in 2013. By rejuvenating the spirit of the ancient Silk Road, and with a focus on strengthening connectivity, the initiative aims to promote policy synergy, infrastructure development, trade facilitation, financial co-operation and people-to-people bond, so as to provide new drivers for global growth, offer new avenues and space for international economic co-operation, and create new opportunities for common development and shared prosperity.
Within its multi-tier approaches, the focus on health is among the most important areas of focus, especially for Africa as the continent still struggles with growing and keeping its populations alive. The threats of pandemics, from HIV/Aids to Ebola and now Covid-19, make attainment of other developmental and economic goals challenging. The success and promise of BRI is a cause for celebration and optimism in Africa. Again, the primacy of health among the four "Silk Roads" envisaged in BRI, ensures a healthy continent ready to develop in sync with other regions of the world.
In the past two years, notable strides have been recorded in strengthening health systems in Africa particularly in the face of the Covid-19 pandemic. According to the "Report on the Findings and Recommendations from the Meetings of the Advisory Council of the Belt and Road Forum for International Co-operation in 2019 and 2020", which was recently published, China has prioritised health as part of its engagement with the world under the aegis of BRI. The report observes that, "Enhancing health co-operation among partner countries has long been one of the priorities of Belt and Road co-operation ahead of the outbreak of the pandemic." The authors of the report recall that in March 2015, BRI partners agreed to strengthen co-operation with neighbouring countries on epidemic information sharing, the exchange of prevention and treatment technologies and the training of medical professionals, and improve capability to jointly address public health emergencies.
Further, in August 2017, the World Health Organisation (WHO) highlighted that the world faced increasing and more complex epidemics, pandemics and disasters, and that President Xi Jinping's proposal for a Health Silk Road, which strengthens and renews ancient links between cultures and people, with health at its core, was indeed visionary.
Inside the Health Silk Road
In June 2020, the high-level Video Conference on Belt and Road International Co-operation reached consensus on working towards a Health Silk Road, which included: supporting mutual efforts in combating Covid-19; sharing information, experiences and best practices for the diagnosis and treatment of Covid-19 on a timely basis; establishing bilateral, regional and international mechanisms where necessary; enhancing the availability, accessibility and affordability of vaccines, medicines and medical supplies; investing in the construction of sound and resilient health infrastructure, including the development of telemedicine, etc.
At the beginning of the pandemic, 77 countries and 12 international organisations provided assistance to China. And China, in return, has provided assistance in various forms to more than 120 Belt and Road co-operation partner countries. Chinese President Xi Jinping announced at the 73rd World Health Assembly that Covid-19 vaccine development and deployment in China, when available, will be made a global public good, as China's contribution to ensuring vaccine accessibility and affordability in developing countries.
Last year, President Xi emphasised and assured African leaders that vaccines are a public good. On the other hand, the Chinese Foreign Minister Wang Yi also made assurances, during the high-level Video Conference on BRI, that China was willing to give positive consideration to the needs of BRI partners in the development and application of vaccines.
In June 2021, China and 28 countries jointly launched the Initiative for Belt and Road Partnership on Covid-19 Vaccines Co-operation at the Asia and Pacific high-level Conference on Belt and Road Co-operation, calling for stronger co-operation in the donation, export and joint production of vaccine.
Co-operation with Africa
In addition to all this, at the 8th FOCAC Ministerial Summit held in Senegal last year, China and Africa agreed on a number of co-operation mechanisms, including on Covid-19. Other commitments were made to the effect that:
The two sides will continue to strengthen health exchanges at various levels, carry out regular policy dialogues and technological exchanges on health, so as to build a China-Africa community of health for all. Both sides will continue to hold the Ministerial Forum on China-Africa Health Co-operation as a sub-forum under the FOCAC framework.
China will continue to scale-up medical assistance to African countries and step up co-operation with Africa on Covid-19 prevention and control. China will support African countries in building national public health institutions, and will carry out information sharing and technical cooperation on public health, and support Africa in comprehensively improving its health situation, strengthen its capacity for self-reliant development, and build a more responsive public health system.
China and Africa will increase cooperation on strengthening the capacities of local drug production including the development of the pharmaceutical manufacturing industry and the improvement of medical products regulatory systems. It will help accelerate the establishment of the African Medicines Agency (AMA) and support the African Medicines Regulation and Harmonisation (AMRH) programme to improve the effectiveness of the medical products regulatory systems.
China will complete the construction of the Africa CDC headquarters, undertake 10 medical and health assistance projects for African countries, and speed up the building of China-Africa Friendship Hospitals. The Oriental State supports African hospitals in developing specialised departments, cultivating more health professionals, improving hospital facilities and carrying out all-round academic and technical exchanges and cooperation in the areas of medical teaching and research.
In support of the 'Catalytic Framework to End AIDS, TB and Eliminate Malaria in Africa by 2030', China will continue to carry out anti-malaria projects and share anti-malaria success experience with African countries, and to reach the goal of global malaria control and elimination program with the international community. Furthermore, China will assist Africa to halt and reverse the double burden of communicable (HIV, TB, Malaria and Schistosomiasis) and non-communicable (cancer and cardiovascular diseases) diseases through enhanced bilateral and multilateral collaboration, sharing of best practices and support to identified priority programme. Also, China will help Africa reduce the maternal and infant mortality rates, improve the survival and health of pregnant and postnatal women and newborns, and support African countries in meeting the UN SDGs at an early date.
China will use the Belt and Road Demonstration and Training Platform on Health Co-operation to share its best practices and appropriate technologies in such areas as maternal and infant health, public health, hospital management and screening exams through online and offline exchanges and training, so as to support African countries to enhance the service capacity of their health systems, make basic health services more accessible, and promote the realisation of full health coverage of the African people.
0 The two sides will enhance cooperation on drug supervision, support Africa's efforts to improve its public health testing capabilities, and encourage Chinese enterprises to cooperate with African countries in such areas as Covid-19 testing and setting up testing centres.
Other commitments include China's support for Chinese enterprises' medical and pharmaceutical cooperation with Africa, supports the two sides' cooperation in traditional medicine, encourages traditional medicine to be included into the prevention and treatment of major infectious diseases including Covid-19 and malaria. Further, China undertook to send 1,500 medical personnel and public health experts to Africa, continue to provide mobile medical services for the treatment of cataract and heart disease, and build a training platform for China-Africa health cooperation.
Comprehensive
There above framework leaves one with no doubt that China is committed to the health of Africa and the world with BRI's health silk road being a comprehensive framework rivalled only by, and at comparable levels to, the World Health Organisation. This is an important development in the global order. China is pursuing multi-lateralism and it is doing so meticulously through various levels and frameworks that leave no one behind. For Africa and countries such as Zimbabwe, this holds a lot of promise because of inclusivity and responsiveness to local conditions and needs.
The writer is a researcher with a local think-tank.
Already in Zimbabwe, China has not only donated and sold Covid19 medicines but the Asian Giant has invested in upgrading and building health infrastructure; sent health personnel and assisted in logistical handling of medicines.
Source - The Sunday Mai
All articles and letters published on Bulawayo24 have been independently written by members of Bulawayo24's community. The views of users published on Bulawayo24 are therefore their own and do not necessarily represent the views of Bulawayo24. Bulawayo24 editors also reserve the right to edit or delete any and all comments received.