Opinion / Columnist
Zimbabwe: Only STEM is the solution for employment creation
28 Jan 2013 at 06:36hrs |
Views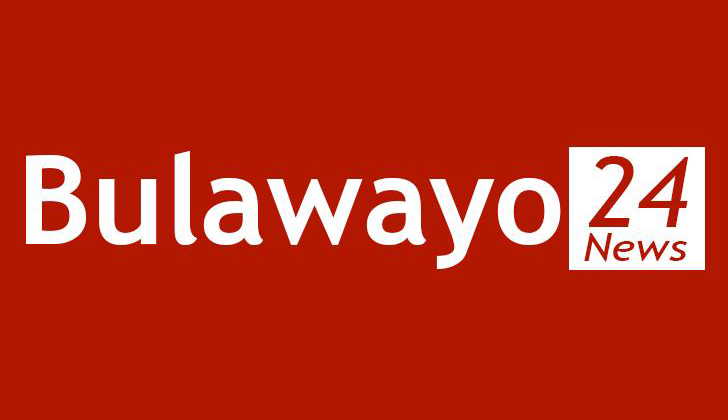 Science, Technology, Engineering and Mathematics (STEM) have suddenly become the paradigm shift in transforming many economies of the new global order. Zimbabwe should practically chart that route to bypass the prevailing challenges faced by her staggering economy mired by debilitating effects of consumerism and limited exports. Those concomitant negative effects continue to boil in that simmering cauldron of anxiety, hopelessness and the quest for greener pastures among Zimbabweans.
To date, a multitude of suggestions and commentary continue to be submitted for possible solutions in employment creation. Most propositions have however either remained mainly theoretical or divorced from the reality on the Zimbabwean ground. The advocacy for job creation is a sweet song to many but without the policy advocates actually descending from the podium to really demonstrate how the jobs can be created has left the citizenry resentful of theoretical politicians who fail to create real jobs.
Promises to get people jobs and getting people to work are two separate concepts. Some theories have been too good to be true and been deemed populist as they have at times been labeled window-dressing exercises. Some have simply been bait for vote since they lack long term implications for a secure and stable employment market. Zimbabwean policy makers have therefore steered a rift between people's expectations and the solutions tendered. As the aperture has continued to widen, the economy has continued to deteriorate. Brain drain, instability, anxiety, disgruntlement and finger-pointing have been inevitable. With that economic meltdown the passport queues and visa applications have been the telling signs of the urge to explore greener pastures abroad after people have suffered the trauma of not getting the basics of life, while incurring welfare insecurity, mental anxiety and hopelessness.
In that myriad for diverse economic solutions, first came the land redistribution and then the empowerment and indigenization program. The agenda hit an all-time high as citizenry debated the benefit and burdens of the ZANU PF-initiated policy. Some were excited and welcomed it with great hope as some became pessimistic about the possible implications of foreign investor confidence and external partnerships. With that policy, some have had fluctuating convictions as to whether the economic turnaround will materialize or it's just a fallacy. The clock of time will tell. While that clock is ticking, some have demanded a major national policy change on investment climate and the creation of lasting solutions that comport with the global order. The other class has asked for a major overhaul of the entire management of the economy to revamp the Zimbabwe economy from local standards to regional and global expectations.
The MDC-T has proposed their JUICE concept (Jobs, Upliftment, Investment Capital and Environment). At its inception, many embraced the cool invention of people drinking JUICE and visualized their economic woes fading like mist. But the million dollar questions could be on transformation from the colorful paper theories to practical reality on the ground. How will the jobs be created and through what sectors? Where is the investment capital being tapped from? How is the environment going to be harnessed to boost the economy? How long does that concept transform from theory to reality that immediately relieve folks of their current quagmire? Meanwhile what are the initial steps towards that concept to demonstrate the seriousness of the agenda to stop the ever looming brain drain?
Many more theories, suggestions and ideas continue to pour in. Some good, and some-not that great. While these concepts are welcome for alignment on the national cause, the only solution could be in STEM. India is the best example. A technological transformation at national level boosts the economy in a multitude of ways. A scientifically-minded society tends to be geared towards more inventions that align with prevailing social needs. STEM could help many folks explore many avenues and tap solutions that could boost the standard of living. More jobs could be created as folks start working on small scale concepts that could eventually be transformed into major projects. That concept could also open Zimbabwe to regional and global markets through acceleration of exports on high end products and services.
To date Zimbabwe is weakened by consumerism. Many luxurious goods are imported and these range from clothes, cars, furniture, stationery, medicines, computers, gadgets and spare parts. That consumerism element has been government-enabled because there have not been more incentives planted in local skills and talent to develop local products and services. Many products remain on the imports list from airplanes to cars, boats, TVs, radios, clothes and blankets down to foods and drinks.
With STEM, many aspects could be covered by local talent in areas like food processing, energy generation, infrastructure enhancement, entertainment equipment production and testing, forensic investigations equipment and court process e-filing, chemical and military hardware manufacturing as well as computer-aided design products and general computerized solutions for too many needs that will make Zimbabwe grow and satisfy local needs. STEM could bring immediate solutions, hope, convenience, comfort and peace while creating jobs, promoting the gross domestic product and boosting the economy. Even the Beitbridge border clearance issues could be beaten by efficient technology solutions emerging through STEM.
While some have believed in investment capital, the issue still remains on whether the targeted business ideas are the traditional ones like raising chickens, operating a liquor store or a transport company. Such consumerist behavior should be disgorged and replaced by wider research and funding for STEM, practical training and incentivizing inventions. Grants could be available for those with life-saving and enhancing concepts. Tax breaks and other leeway could also be the solution to those with smart brains to create real jobs that have a futuristic agenda to earn recognition for Zimbabwe as a reputable contributor to global economics. The culture of high imports and minimal exports should be discouraged and reversed.
Simultaneously, local producers concerned about overwhelming imports killing local businesses should be challenged to improve the quality and packaging of their products to woo consumers to prefer local products. In this competitive edge, no one is willing to sacrifice hard earned dollars and buy cheap products that lack appeal or taste. Many will be interested to know for example how many companies in Zimbabwe can make globally-recommended products to warrant a high demand. Most of Zimbabwe's products remain imports from South Africa. Some are exported for quality improvement and returned as high cost imports. With STEM, that could be resolved as focus is placed on quality and efficiency.
The example of India and China should be studied carefully and benchmarked. STEM issues are started at embryonic levels so that school children are raised with the mental capacity to want to explore scientific solutions that make life easier, comfortable and enjoyable. As Zimbabwe continues to struggle with challenges of clean water and power, a serious consideration of STEM and its implications could be a worthy investment in exploring local solutions for local needs. STEM could create jobs, make people prudent, cut brain drain, boost the economy and enhance product quality and service delivery options.
------------------
This article has been reproduced with permission of www.zimeye.org
Source - Tapiwa Kapurura
All articles and letters published on Bulawayo24 have been independently written by members of Bulawayo24's community. The views of users published on Bulawayo24 are therefore their own and do not necessarily represent the views of Bulawayo24. Bulawayo24 editors also reserve the right to edit or delete any and all comments received.