Search / Freemako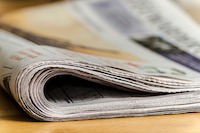 We demand I repeat once more, we demand the release of Makomborero Haruzivishe now at best yesterday. We cannot be silent when our children languish in Zanu notorious prisons for no apparent reasons e...
Published: 03 Oct 2021 at 14:30hrs | 10 | by Nomazulu Thata
MDC Alliance Youth Assembly Commemorates Soweto Massacre which took place on 16 June 1976 in South Africa during apartheid regime.While commemorating the day, the Youth Assembly said Mnangagwa...
Published: 16 Jun 2021 at 07:15hrs | 14 | by Fanuel Chinowaita
Load More Stories