Search / Mthokozisigwizi
Number 1: You Can Clear It Off The Line!After the otherwise impressive under-pressure goalkeeper failed to handle the ball, it looked certain to be a goal, ...
Published: 21 Jan 2017 at 13:32hrs | | by Mthokozisi Gwizi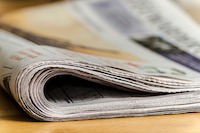 When I was at primary school i played all the school's competitive matches. I played in all the school's tournaments whil...
Published: 21 Dec 2016 at 13:59hrs | | by Mthokozisi Gwizi
Load More Stories