Search / Vacine
Zimbabwe's international profile recently received a major lift after it was allowed to join 100 other countries participating in the ongoing Covid-19 clinical trial. The Solidarity Trial, a m...
Published: 20 May 2020 at 06:52hrs | 527 | by Staff reporter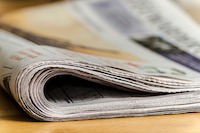 Zimbabwe owes Botswana close to US$3 million for vaccines it imported to control the outbreak of foot-and-mouth disease (FMD) and other animal diseases. Acting director of the Division of Vete...
Published: 28 Jan 2020 at 12:27hrs | 326 | by Staff reporter
A major typhoid vaccination campaign begins today in Harare to tackle a drug-resistant outbreak of the disease.The campaign aims to vaccinate 325,000 people in nine suburbs of Zimbabwe's capit...
Published: 22 Feb 2019 at 22:17hrs | 156 | by Staff reporter
Load More Stories