Sports / Soccer
45 horror minutes for Caps United
22 Jun 2017 at 06:59hrs |
Views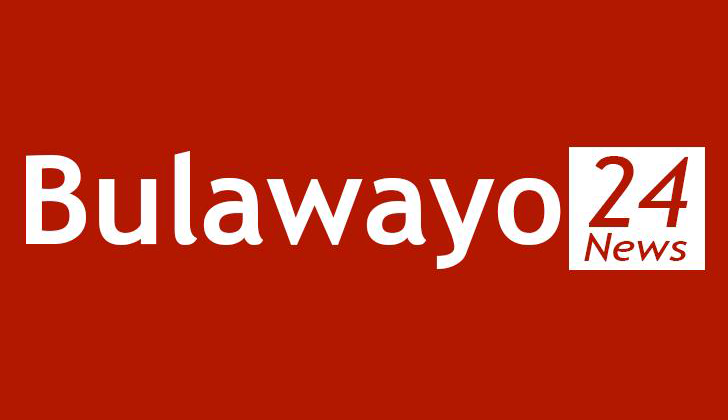 Al Ahli Tripoli 4 - 2 Caps United
FOR the second time in as many weeks, against the same opponents, CAPS United leaked three goals in 45 horror minutes of a CAF Champions League match as a chaotic Green Machine defence turned itself into football's versions of Father Christmas on this Mediterranean coast.
While the self-destruction in Harare came in the first half, this was here came in the second with the Zimbabwe champions gifting their Libyan opponents a victory they barely deserved and, in the process, virtually destroying any hopes of themselves making the quarter-finals of this tournament.
Call whatever you want – a farce, a shame, a mockery, a sickening joke, shambolic, bring it on – and you wouldn't be further from the truth in providing a perfect description of a defensive show plucked out of hell by the Green Machine.
In the end it became so easy, very, very easy, all that the Libyans needed was just to push the ball into the box because that would trigger all sorts of panic, in a CAPS United penalty area, defended by a leaky shield, inevitably leading to a goal.
At times, in that second half when CAPS United were torn apart at will, it became unbearable to watch if you are a Zimbabwean.
The neutrals will say this was a six-goal midnight thriller in this coastal city but CAPS United will be the first to admit that Al Ahli Tripoli didn't win this one.
Instead, it was the Zimbabwean champions who lost it as they produced a catalogue of errors, a number of them which should never be seen at this level of the game, in a perfect demonstration of how not to defend.
On a good turf at the Stade Taieb Mehiri, the visitors were a generous lot, defending like this was a charity match and not a must-win CAF Champions League group tie leaving their fans back home, who had stayed to watch this late kick-off, probably wondering why they wasted their precious time.
The aerial ball once again undid coach Lloyd Chitembwe's men and it was painful to watch.
In his pre-match talk Chitembwe had challenged his lads to come out firing and suffocate opponents who walloped them 2-4 as well in the reverse leg in Harare.
But, then, there was an alibi to that shocking defeat at the National Sports Stadium – not least the number of regulars who were missing in action for the Green Machine in that battle.
Now that they were back, this will take some explanation and, crucially, more difficult to swallow.
Chitembwe chose to take the game to Al Ahli Tripoli, backed by a vociferous crowd in their adopted home, which informed the decision to go with an attacking line of Dominic Chungwa and Abbas Amidu.
But the Libyans are no pretenders.
Before they came to Harare and gave Makepekepe a good smacking they had held five-time African champions Zamalek to a goalless draw.
So, it was never going to be easy for the Zimbabwean champions, they needed to be smart and switched on at all times.
Sadly, they were not and they will start the long journey back home today with not only heavy legs but badly bruised egos.
Yet this is a team that started as brightly as the floodlights of this old facility.
CAPS United forced their first corner just 30 seconds into the game and Chitembwe would have been satisfied not by the set piece's execution but with Phineas Bhamusi's hunger to take on his marker.
A partisan crowd, many of whom had crossed from Libya to back Al Ahli Tripoli, began showing signs of agitation after watching just 10 minutes of this tie.
The team they expected to be easy pickings was making a bold statement of intent, keeping possession and contesting for the second ball with sheer tenacity.
But on 15 minutes, that aerial ball plague hit CAPS United, and not for the first time in this competition.
When the ball was swung into the box from the right channel, it caused mayhem in the CAPS United box, too many tall opponents left unmarked and Saleh Saeid headed his effort onto the underside of the crossbar and the ball bounced home.
The flares went off as the home fans rediscovered their voice again.
But four minutes later Makepekepe were back on level terms, something they deserved, Ronald Pfumbidzai scoring directly from a corner kick, something he has done in the past.
The leftback pulls such stunts at training and did it again when mattered most last night.
CAPS appeared to be finding their groove after that goal.
Abbas Amidu shot just wide, Bhamusi went even closer and Ronald Chitiyo blew a good chance as the visitors bossed the later stages of the first half.
Chitiyo didn't fluff his lines on 42 minutes, rifling home from the edge of the box, after the defender had made a mess of a routine clearance, the Zimbabwean's goal an epitome of beauty as CAPS United went ahead.
Makepekepe were the first to re-emerge for the second half and but were pegged back just a minute after the restart.
Another aerial ball and that man again Saeid, with a header, another one, unmarked of course, and it was level.
On 55 minutes Al Ahli Tripoli were in third heaven, Mohamed Ghanudi poking home after another episode of generous defending by the visitors.
The exciting Salem Ali put this one beyond the reach of Makepekepe with a fourth goal for the home side on 63 minutes.
And, with that, the Green Machine's night of horror, with their defence the reason for their misery, was complete.
Seasoned campaigners in this tournament will tell you that when a visiting team to these shores scores two goals, it's usually enough to earn a point or even full points.
But, then, those teams also have the value of a good defence.
Teams
Al Ahly Tripoli: M Abdaula, S Derbali, B Wali, V Mabide, M Ali, A Salama, M Elamin, S Ablo, A Khalleefah, S Saeid (M Madyen (68th mins), M Ghanudi (Z Allafi 90th mins)
CAPS United: E Sibanda, H Zvirekwi, J Jangano, D Dauda, R Pfumbidzai, D Chafa, M Muchenje (J Ngodzo 66th min), R Chitiyo, P Bhamusi (C Kamhapa 82nd min), A Amidu, D Chungwa (A Kambanje 62nd mins)
Source - the herald