Business / Economy
US dollar black market rate soars
28 Jun 2018 at 16:11hrs |
Views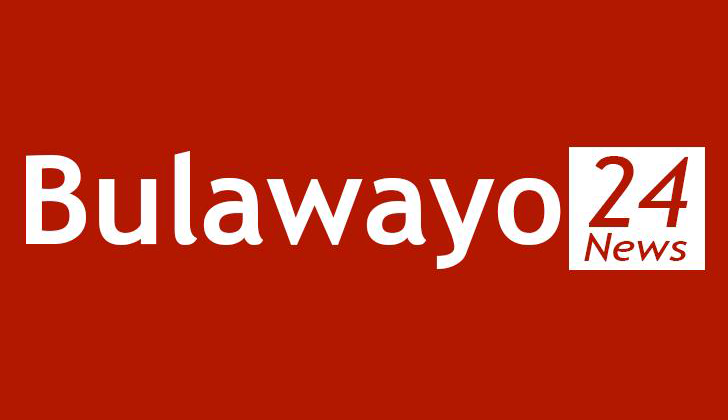 A crazed pre-election demand for the United States dollar has pushed the black market premium to an all-time high as shortages of foreign exchange fuels a roaring currency black market now driving up food prices.
Prices of basic commodities over the past few weeks have risen as businesses seek to insulate themselves from an inclement financial environment which could erode their earnings if they do not put mark-ups.
As a result, consumers are suffering the consequences of this economic malady, underlined by a soaring cost of living and worsening suffering of the populace.
Government is being urged to prioritise food in terms of access to foreign exchange amid reports the incremental increases of goods on grocery shelves had occurred because suppliers were not getting enough currency.
The parallel market cost of the US dollar to bond notes has risen to 142 percent from about 130 percent in just under a month while the electronic transfer rate on platforms such as Zipit, RTGS and mobile money transfers has soared to 170 percent (US$100 fetches $142 bond notes or $170 in electronic transfers) - over the same period.
From importers to manufacturers and retailers, those in the formal sector are mourning and economists have warned of a continued economic distress as elections draw closer.
They are not even sure if the situation will ease in the aftermath of the elections.
Confederation of Zimbabwe Industries president Sifelani Jabangwe said the local manufacturing industry was reeling from the foreign currency shortage.
Zimbabwe is still smarting from a sustained period of price increases stretching for nearly two years since the introduction of bond notes as a surrogate currency to the dwindling US dollar in November 2016.
"Businesses are having great difficulties accessing foreign currency. This has been mainly due to the fact that our requirements have grown in addition to the backlog which we still had.
"Supply has not matched this demand and in order to restock or buy raw materials, we have had to turn to the parallel market where the premium is ridiculously high now," said Jabangwe.
"Our economy is not generating enough foreign currency and this is why we are encouraging our companies to export more and not just consume the foreign currency they generated the last time," he added.
Zimbabwe National Chamber of Commerce (ZNCC) president Divine Ndlhukula said there has not been any breather from the first quarter to the second and current quarter of the year in terms of accessing foreign currency.
"Most of our members can't access foreign currency in the formal sector anymore. We don't know what is happening. Businesses are being forced to look for the money on the parallel market," said Ndlhukula.
President of the Confederation of Zimbabwe Retailers Denford Mutashu said from the reports that are coming from industry, business and other sectors, it's getting worse and it's worrisome.
"The lack of a response strategy to the foreign currency shortages is damning.
"It looks like there are some people in authority who are living in denial, hoping the foreign currency situation will sort itself out and it's very sad," he said.
University of Zimbabwe economics professor Tony Hawkins said: "First of all there is a shortage in the market, the supply of chain. Most of the goods manufactured in Zimbabwe have an imported content.
"And you look at the availability of money. If you look at the money supply on the parallel market it gives you a better picture of what we are going through.
"The IMF forecasted inflation to be around 30 percent this year and all I can say is that it may be the highest we have seen since 2008," he said.
Economist Elliot Lumbe argued that for prices to go down, the parallel market cash traders must be eliminated. Finance minister Patrick Chinamasa has blamed the police for failing to arrest unlicensed foreign currency traders saying there was a legal framework in place to curb the vice.
"Let's get rid of money traders which involves big guys from the government because they are the ones that access large sums of cash in both the United States dollar and bond notes," he said.
Lumbe said for goods that are produced locally, there is lack of discipline along the entire chain, from manufacturers down to retailers.
"Prices are pegged differently basing on the mode of payment, for example bond notes have their own commodity value, the US dollar has its own commodity value," he added.
Reserve Bank of Zimbabwe (RBZ) governor John Mangudya could not be reached for comment yesterday.
But President EMmerson Mnangagwa told a Zanu-PF rally in Bulawayo last weekend that eventually ended tragically after a bomb exploded, that the grinding cash crisis could only be bringing back the Zimdollar.
"Our Zimbabwe dollar collapsed in 2008 and 2009.
"We then adopted a basket of currencies - the South African rand, the United States dollar, the British pound, the Euro and so on," Mnangagwa said.
"Initially, the US dollar and the rand accounted for 40 percent each and the other 20 percent was the balance of other currencies. As time went on, the US dollar became dominant.
"The US dollar today takes about 90 percent of our transactional activity in the economy.
"We have no control over the US dollar, it is time that we must adopt our way of restoring the dignity of our country by creating our own currency."
Economic analysts have predicted doom and gloom for the near future, unless stern measures were taken.
Source - dailynews