Entertainment / Music
Africa's biggest superstars in TribeOne Festival line-up
03 Jul 2014 at 11:50hrs |
Views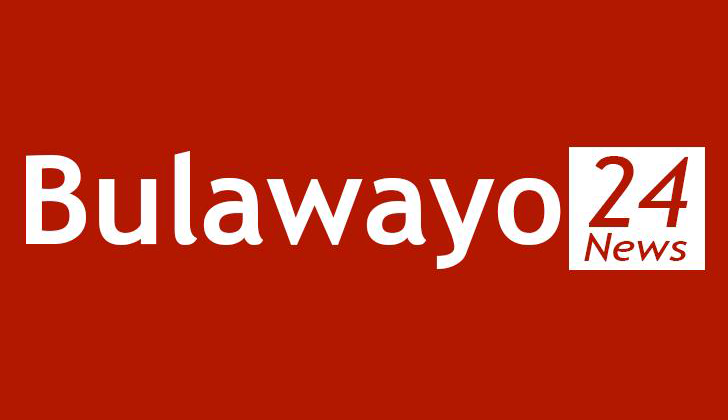 TribeOne Dinokeng music festival is thrilled to announce that D'banj (Nigeria), Wizkid (Nigeria), Khuli Chana (SA), Sarkodie (Ghana), Amerigo (USA), AKA (SA), Jack Parrow (SA), PH Phat (SA) and Boyz n Bucks (SA) will be joining the mega music festivals stellar lineup this September alongside the other megastars already announced including Nicki Minaj, Macklemore and Ryan Lewis, J Cole, Kid Ink, The Parlotones, Tenashar, Fally Ipupa, Redsan, Alikiba, Liquideep, Kwesta, Karen Zoid, Shadowclub, Keko, Xtatic, Naava Grey and over 50 other amazing acts already announce (with many more still to be announced).
With Africa's biggest music festival, TribeOne Dinokeng Festival hosted in the beautiful City of Tshwane, less than three months away, the line-up just gets bigger and more prominent as the festival approaches. It's no secret that the musical talent on the African Continent has fast become a major force to be reckoned with. TribeOne Dinokeng has provided a long-awaited platform to showcase the crème de la crème from around the world and Africa - all in the mining town of Cullinan during a 3-day mega music fest!
Ticket Sales are going live from Thursday 3 July! Make sure to register TODAY to qualify for your EARLY BIRD DISCOUNT - www.TribeOneFestival.com and don't miss out on the music weekend experience of a lifetime, previously only experienced in international shores, now right here in Africa and South Africa for the first time within only one hour from Johannesburg and 15 minutes from Pretoria in the historic mining town of Cullinan, Tshwane, South Africa.
D'banj, born June 9, 1980, is a Nigerian singer-songwriter, harmonica player, and businessman, widely regarded as the number one all round artist on the African continent. He has won more than 30 awards across five continents, including the awards for Best African Act at the MTV Europe Music Awards 2007, Artist of the Year at the MTV Africa Music Awards 2009, Best International Act: Africa at the BET Awards 2011, Best-selling African Artist at the 2014 World Music Awards. He was appointed Nigeria's first UNITED NATIONS YOUTH AMBASSADOR FOR PEACE In 2008. He adopted the stage name D'banj, a combination of his first name Dapo and his surname Oyebanjo. D'banj is currently best known internationally for his 2012 summer hit "Oliver Twist", an uptempo dance fusion of Afrobeat and electronic dance music that topped the African charts 2011 and was a top 10 hit in the UK singles chart in 2012 reaching
#2
on the UK R&B chart released also in collaboration with Kanye West and his label Good Music. D'Banj is a natural charismatic, energetic and infectious performer that can hold his audience captive for as long as he wants. Without a doubt, D'Banj is the KOKO MASTER. No long thing!
One of the fastest exploding superstars from the African continent, WIZKID, is a Nigerian recording artist, songwriter, and performer currently in studio in the US recording with global star Chris Brown. He came to the attention of the public with his smash hit "Holla at Your Boy". In 2009, he signed a record deal with Banky W's imprint Empire Mates Entertainment. His achievements, include a BET Award, a MOBO Award from two nominations, three The Headies Awards from eight nominations, a Channel O Music Video Award from six nominations, three Nigeria Entertainment Awards from 11 nominations, a Ghana Music Award from seven nominations, two Dynamix All Youth Awards from 3 nominations, two City People Entertainment Awards from 4 nominations, and a Future Award, among others. In addition, he has been nominated three times at the MTV Europe Music Awards as well as four times at the World Music Awards. He's been ranked 5th on Forbes and Channel O's 2013 list of the Top 10 Richest/Bankable African Artists. Wizkid's most notable songs include "Holla at Your Boy", "Don't Dull", "Love My Baby", "Azonto", "Pakurumo", "Tease Me/Bad Guys", "Dance For Me" with EME, and "Jaiye Jaiye", among others.
South African born and Mmabatho bred, Khuli Chana is a talented musician who practices the skill of rhyming in vernacular rap, Motswako. Motswako encompasses various elements from various musical backgrounds. It involves street-talk and highly influential messages in Setswana, English; and other South African languages, yet largely comprehended lingo. Khuli Chana brings a different flavor and sound, not only to this type of music but also to the Hip-Hop scene. One of his objectives is to encourage and inspire an international appeal into South African music. He's won several awards including Channel O Music Video Award for Best Newcomer, South African Traditional Music Award for Best Vernacular Hip Hop Album and nominated for a South African Music Award for Best Rap Album.
Next up sees the Africa's sensational rapper, Sarkodie, Ghana's number 1 artist undesputed for the past 5 years. Sarkodie is a Ghanaian hip hop recording artist. In 2012, he won the BET Awards for "Best International Act Africa". He is considered one of the major proponents of the Azonto genre and dance. Sarkodie often raps in his native language Twi, and is considered a "multifaceted rapper" due to the various musical styles he possess. His sophomore album, Rapperholic, was the recipient of 3 Ghana Music Awards from 12 nominations. He has his own clothing line called "Sark by Yas clothing line. He was ranked 8th on Forbes and Channel O's 2013 list of the Top 10 Richest/Bankable African Aristes. He is the first Ghanaian to win the BET Awards for "Best International Act Africa".
With the breakthrough release of 2011's Fela Soul (Fela Kuti + De La Soul), Nashville Tennessee USA based DJ/Producer Amerigo Gazaway's sophomore effort was declared "a virtual web hit" (MTV) seemingly overnight. As the creator of one of the year's most buzz-worthy independent releases, the 28 year-old Nashville native successfully showcased his unique ability for creating dream-team collaborations that never were. The son of renowned Jazz trumpeter, Gary "El Buho" Gazaway, the producer's culturally diverse upbringing is reflected in his nuanced, multilayered conceptual collaborations projects. In early 2014, Amerigo unleashed his most successful releases to date in his pairing of Yasiin Bey and Marvin Gaye aptly titled "Yasiin Gaye," (side one and two.) With nearly 20,000 downloads in its first two days of release, the newly declared "Mashup King" (The Source) earned a perfect "5 Star" review from BET, shout-outs from Carson Daly, Diddy, Talib Kweli and positive praise from The Guardian, Vibe, Wax Poetic, BBC, XXL, Ebony, OkayPlayer and Revolt TV just to make a few.
Jack Parow is an Afrikaans rapper from Parow, Cape Town in South Africa. He is well known for his contribution to the song 'Die Vraagstuk' with South African Alternative Band 'Die Heuwels Fantasties'. He has contributed and collaborated with many notable artists such as Die Antwoord in their songs 'Wat Pomp' and 'Doos Dronk' and worked with Gazelle and DJ INVIZABLE in Hosh Tokolosh and Francois van Coke in 'Hard Partytjie Hou', both from Parow's second full-length album, 'Eksie Ou'.
South African talent has never looked this good, with P.H. FAT making an undeniable impact on the local music scene. This talented electronic rap crew exploded onto the South African music scene when they opened for Public Enemy at The Assembly in Cape Town in December 2010. Three years, two digital releases and 235 shows later, P.H. FAT is kicking up the ante, showcasing this in their first full length album entitled 'Happiness Machines' released July 2013. No strangers to local and international stages, P.H.Fat have performed for audiences from South Africa to Australia.
With such amazing Pan African and local talent gracing the stages of TribeOne Dinokeng festival, being branded Africa's Biggest Music Festival is no coincidence and where else can a festival of this magnitude be hosted than just outside South Africa's beautiful and adventurous Capital City, City of Tshwane.
Subscribe to the official TribeOne sites below and keep up to date with the over 300 artists to be announced and more to follow.
THE FIRST PART OF THE LINE-UP ANNOUNCED TO DATE:
US: Nicki Minaj, Macklemore and Ryan Lewis, J Cole, Kid Ink
South Africa: The Parlotones, Khuli Chana, AKA, Gangs of Ballet, Karen Zoid, Taxi Violence, Tailor, Shadowclub, Zebra and Giraffe, Al Bairre, Desmond & The Tutus, Shortstraw, Wrestlerish, Kwesta, Samuel Miller, Rouge, The Dollfins, David & Goliath, Veranda Panda, New Academics, Lacey May, Beatenberg, Gang of Instrumentals, MXO & The Peppercorns, Royal K, Beat Army, Ricardo da Costa, Mark Stent, Lady Lea, Tommy D, Roger D'lux, House Hold Funk, Kyle Watson
Hong Kong / China: Tenashar
Uganda: Keko, Naava Grey
Zambia: Slap Dee, Winky D
Kenya: Redsan, Nameless, Xtatic and Jaguar
Tanzania: Alikiba
Namibia (NAMA Category Award Winners): Namibian Music Award winning stars Gazza, Erna Chimu, Elvis se Seun
Gabon: Ba'ponga
Burundi: Hope
Senegal: Takeifa, Souadou and Ousmane
DRC: Fally Ipupa
For full artists and festival details, log onto: www.tribeonefestival.com
Engage:
www.tribeonefestival.com
www.facebook.com/tribeonefest
twitter.com/tribeonefest or Twitter Hashtag:
#TribeOneFest
Instagram: @TribeOneFest
Official sponsors include: South African Tourism, Gauteng Tourism, Petra Diamonds and the Cullinan Diamond Mine.
TribeOne Dinokeng is powered by the 'Official Energy Drink': Power Horse.
To keep track of all the latest news on TribeOne on our social media got to the following:
Facebook: facebook.com/TribeOneFest
Twitter: @TribeOneFest or twitter.com/TribeOneFest
Instagram: @TribeOneFest
Hashtag:
#TribeOneFest
For more information or interview requests please contact:
Farah Fortune: farah@africanstar.co.za | +27 (0) 79 826 1955
Justine Abrahams: Justine@africanstar.co.za | +27 (0) 83 726 7587
Source - tribeone