News / Columnist
Zanu-PF pampers rapist with house, cash
07 Aug 2023 at 06:42hrs |
Views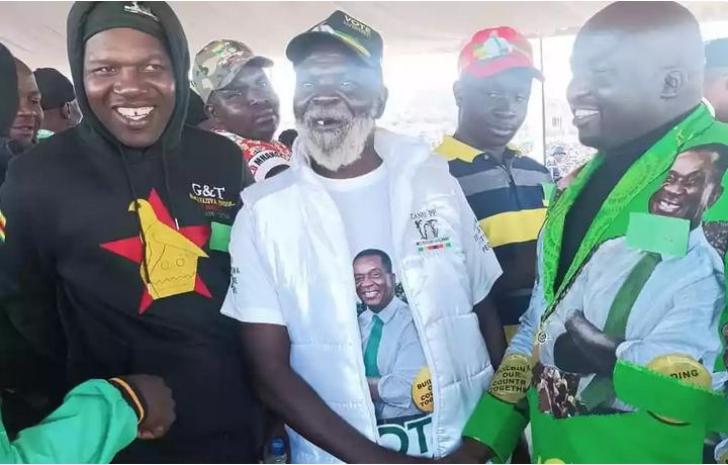 THE ruling Zanu-PF party rewarded convicted rapist Bobby Makaza with a house and a substantial amount of cash during a presidential rally in Mutawatawa, Mashonaland East province, on Saturday.
Makaza was sentenced to 16 years in prison by a Murewa magistrate in 2019 after raping a 10-year-old girl a year earlier.
He, however, served less than five years of the sentence after he was released together with more than 4 200 other prisoners following a clemency order signed by President Emmerson Mnangagwa on May 19 this year.
The released prisoners included, according to government, rapists and murderers who had turned 60 or older.
The amnesty, which was aimed at decongesting prisons and give offenders a second chance, was met with mixed reactions.
Soon after leaving prison, Makaza became a celebrity in the ruling party for coining Zanu-PF's 2023 election campaign slogan: "ED Huchi", which is extensively being used at its rallies.
During the rally, Zanu-PF political commissar Mike Bimha announced that the party's youth secretary Tinoda Machakaire is building a house for the ex-convict.
Makaza also walked away with US$700 in cash after Machakaire gave him US$500 while other party members chipped in with US$200.
"Cde Machakaire is building him a house and has also given him cash. Other party members have also chipped in with some cash incentives," Bimha announced at the rally.
Makaza was called to the high table to meet Mnangagwa, but could not make it in time because he was too far from the podium.
Clad in all-white Zanu-PF regalia, Makaza enjoyed celebrity status as ruling party supporters jostled to have pictures taken with him.
Civil society organisations, women's rights activists and opposition political parties have, however, condemned his release, calling it a slap in the face to survivors of sexual assault and an affront to the principles of justice and accountability.
Witwatersrand University based political analyst Romeo Chasara said the ruling Zanu-PF was setting a wrong precedent by "celebrating" rapists.
"This move by Zanu-PF raises serious questions about the party's commitment to addressing gender-based violence and promoting justice in Zimbabwe. By rewarding a convicted rapist with a house and cash, the ruling party sends a dangerous message that crimes of this nature can be overlooked and perpetrators can be celebrated. This undermines the efforts of survivors and activists who have been tirelessly advocating for justice and accountability," he said.
Former Cabinet minister Walter Mzembi castigated Zanu-PF, describing the move as a new low.
"We have a lot of work ahead of us in resetting societal norms and values, redefining what we celebrate as a nation. Rebranding a paroled rapist convict of minor children as a celebrity for coining a campaign slogan 'ED Huchi' is a low for many," he said.
Following the pampering, the activists said the party's actions not only trivialised the gravity of the crime committed, but also perpetuated a culture of impunity.
In July, Tinashe Chinopfukutwa and Paidamoyo Saurombe of the Zimbabwe Lawyers for Human Rights wrote to the Zimbabwe Prisons and Correctional Services (ZPCS) Commissioner-General Moses Chihobvu demanding to know on what basis Makaza qualified for amnesty.
Chinopfukutwa and Saurombe were acting on instruction from the victim's family.
If a court rules that Makaza's release was illegal, the ZPCS could be forced to re-imprison him and others who were freed.
Prisons said the amnesty for the 4 270 inmates was meant to decongest Zimbabwe jails, but victims of violent crimes said they were not consulted before the perpetrators were freed.
Source - newsday