News / Local
Mnangagwa's State of the Nation address
08 Oct 2021 at 05:27hrs |
Views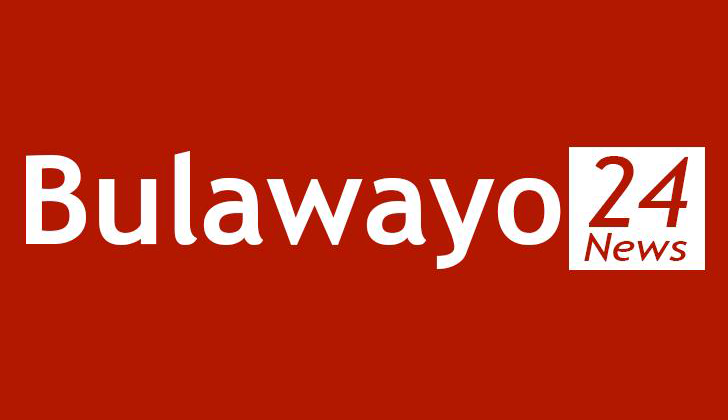 PRESIDENT Mnangagwa delivered a State of the Nation Address and officially opened the Fourth Session of the Ninth Parliament of Zimbabwe yesterday. He tackled a wide range of issues including the illegal sanctions, economic prospects and national food security and spelt out the legislative agenda for the session.
We publish his speech below;
It is my honour and privilege to deliver my State of the Nation Address at this occasion which also marks the Opening of the Fourth Session of the Ninth Parliament of Zimbabwe. I am making this address at a time when our nation remains under the cloud of the Covid-19 pandemic for the second year running. I, however, sincerely congratulate the people of our great nation for their unity and fortitude as well as the hard working culture which they continue to demonstrate. This has seen us realise unprecedented milestones and successes, against all forms of adversity.
Increased production, productivity, innovation and positive ingenuity are inspiring many, especially our young people to work harder to reach their full potential for the ultimate prosperity of our nation.
I equally commend the people of our great motherland, across all sectors of the economy for rallying together and playing their respective part towards the realisation of Vision 2030.
The peace, unity, harmony, stability and growing national cohesion will surely see us realising the goals and aspirations we have set out for ourselves. As we reflect on the State of our Nation, let us therefore, individually and collectively re-commit to serve our mother country wholeheartedly, towards an improved quality of life for all and lasting development which leaves no one and no place behind.
Mr Speaker Sir, Madame President,
My administration is buoyed by the upward growth trajectory of our economy. This year's projections indicate an over 7,8 percent economic growth.
The higher predictions are premised on the good 2020/21 agriculture season; firm international mineral commodity prices, stable inflation and exchange rate as well as the containment of the Covid-19 pandemic.
The financial sector is stable with the foreign currency auction performing well and accessed by both large and small to medium size businesses. Going forward my Government will ensure that the platform is adequately resourced and that the relevant authorities enhance efficiencies within the system.
These successes are being recorded against a backdrop of the continuing illegal economic sanctions. The sanctions have a deleterious impact on our economy. We therefore, reiterate our calls for their urgent and unconditional removal.
In agriculture, timely implementation of Government programmes is immensely benefiting the sector. The focus of the multi-pronged programmes now seeks to increase rural per capita incomes while also improving household food security and nutrition. The increased number of young people undertaking thriving farming businesses throughout the country is applauded. This new crop of young farmers assures us that the land which we fought for, will remain in safe hands, for posterity.
Recognising the far reaching impacts of climate change and the need to build resilience while ensuring adaption remain essential. Further, the Second Republic has increased the Strategic Grain Reserve to 1,5 million tonnes.
In addition, my Government is consistently availing adequate resources to expedite payments to our farmers for crop deliveries. This Strategy is envisaged to guarantee enhanced productivity and profitability of farm operations along the "farming as a business" philosophy. I once again exhort all farmers to ensure the timely preparation for the 2021/2022 agriculture season.
This year, our cumulative tobacco sales exceeded 210,9 million kg, with export earnings surpassed US$589,6 million. Cotton production also increased by 100 percent to 92 000 tons. Investments to facilitate the value addition of these strategic crops are being sought.
With regards to livestock, we are gravely concerned with losses incurred by farmers due to the menace of livestock diseases. The distribution of tick-grease and locally produced January Disease vaccine doses, has begun.
Farm mechanisation and agriculture modernisation continue to be high on the priority list of the Second Republic.
The District Development Fund and other agencies are assisting with the tillage programme for various categories of farmers.
To augment the current number of mechanical farming implements available nationally, various bilateral schemes will inject an additional 3 000 tractor units and over 200 combine harvesters.
Mr Speaker Sir, Madame President,
The mining sector is this year expected to grow by 11 percent as a result of robust programmes which encompass increased exploration and expansion projects; resuscitation of closed mines and opening of new ventures as well as mineral beneficiation and value addition.
Our manufacturing sector is benefiting from the Import Substitution Strategy and Local Content Policy launched by my Government, coupled with the favourable ease of doing business environment. Growth of the sector and a steady increase in industrial capacity utilisation is being registered.
Our people are encouraged to deliberately buy "Proudly Zimbabwean" brands, which now dominate our shop shelves. Meanwhile, I urge our industrialists to broaden their research and development towards increasing the range and variety of ''Made in Zimbabwe" products.
The current economic rebound and increased productivity has seen increasing demand for electricity and fuel. In light of this, my Government has redoubled its efforts to complete and commission Unit 7 and 8 at Hwange Power Station. Other renewable energy augmentation projects, inclusive of solar power generation countrywide, are equally on course.
As a clear endorsement of our National Vaccination Programme, we have begun receiving requests for the hosting of regional and international meetings in Victoria Falls. Special attention to other tourism areas such as Kariba and the Eastern Highlands remains critical with regards to the rollout of the Vaccination Programme.
Mr Speaker Sir, Madame President,
Government has prioritised capital spending, with 34 percent of total expenditure to date, having been earmarked for infrastructure development. The ongoing Phase 2 of the Emergency Road Rehabilitation Programme is indeed transformational across all provinces, districts, cities and towns.
Local resources are being put to good use, while local contractors are empowered and the commuting and trading public is experiencing the added convenience.
In response to the transport needs of an ever-growing and highly productive population, my Government has availed resources for the procurement of modern buses to service urban, inter-city and rural routes. The establishment of electronic systems for the integration and computerisation of the Vehicle Inspection Department, Central Vehicle Registry, Zinara and related stakeholders will have far reaching impacts on our national transport management system.
The entry of Qatar Airways to further link our country with Middle East markets is a welcome development. Air Zimbabwe continues on its quest to enhance efficiency and viability of the national carrier. The recent procurement of the Embraer ERJ 145 will thus increase the entity's serviceable fleet of planes.
Meanwhile, the rehabilitation and expansion works at the RG Mugabe International Airport, JM Nkomo International Airport and other air strips such as Kariba, Buffalo Range and Grand Reef airports are on schedule.
Mr Speaker Sir, Madame President,
I want to commend our frontline workers for their selfless sacrifice towards Covid-19 infection prevention, control and management. My Government will continue to avail more vaccines in order to save lives and livelihoods.
I, however, call upon all of us to heighten our determination with regards to continued vaccinations in order to meet our desired national herd immunity target.
In the education sector, the resumption of the school calendar for all categories of learners is being carefully managed and monitored. I am confident that the measures we are enforcing, along with the invaluable support from our educators, parents and guardians, will see the schooling period run its full course.
Remarkable progress is being registered towards the creation of a competence-based education
Source - The Chronicle