News / Local
Woman grabs car steering wheel to survives kidnapping attempt
28 May 2023 at 16:39hrs |
Views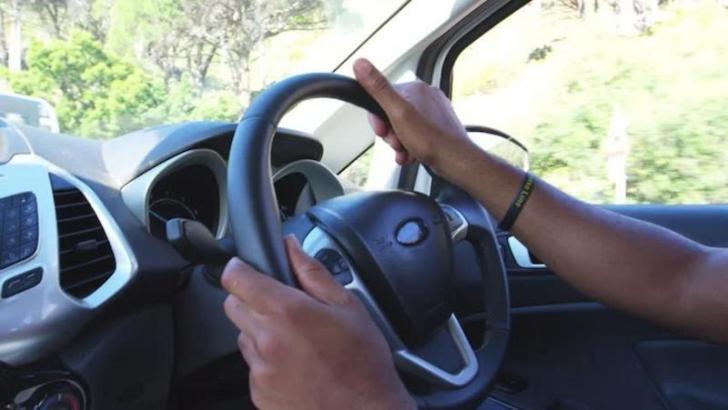 A 21-year-old Bulawayo woman survived a scary kidnapping attempt by a private motorist Thursday when she seized the steering wheel of the moving vehicle and forced it into crashing stop outside the road.
The unnamed woman, police said, was forced to perform the life-saving feat some moments after the suspect, Marvellous Dube, 32, had robbed her of cash and cell phone after the rest of the passengers had dropped off at their destinations.
Bulawayo police spokesperson Inspector Abednico Ncube called on citizens to desist from risking their lives through boarding private vehicles.
"This follows the arrest of Marvellous Dube, a male adult aged 32 of Pumula East, Bulawayo who kidnapped and robbed one of his passengers," said Ncube.
"On the 25th of May 2023 at around 2200 hours, the complainant, a female adult aged 21 of Cowdray Park Bulawayo boarded a silver Toyota Corolla Ex Saloon registration number AVC 1889 at 6th Avenue going home from work with five other passengers on board.
"The other passengers disembarked at their destinations and the complainant was left with the driver."
Ncube said when they arrived at Cowdray Park bus terminus, the driver ignored her requests to be dropped off and proceeded to lock the car doors.
"He ordered her to jump over the gear lever and sit at the front passenger seat and she complied," Ncube said.
"The accused person then demanded for cash which he was given US$5 and ZWL$800.
"He searched the complaint and took away her cell phone and drove due west towards flyover, Cowdray Park."
Inspector Ncube said in an effort to save her life, the victim clung to the steering wheel of the moving vehicle.
"When they had driven for about 500 meters, the complainant grabbed the steering wheel. The vehicle veered off the road and hit a culvert near a certain house.
"The driver got off the vehicle and ran off south towards Esigayweni."
Ncube said a report was made with police attending to the scene to find the suspect trying to tow the vehicle away.
The vehicle, according to police, was searched and the stolen property was recovered.
Source - zimlive