News / National
Zimbabwe 'does not want bully partners'
29 Sep 2022 at 05:54hrs |
Views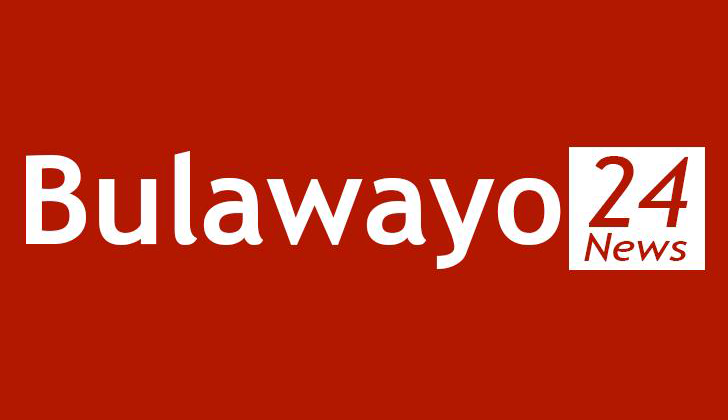 Zimbabwe does not want development partners that impose their ideas, but those that complement its efforts in uplifting the livelihoods of people, Lands, Agriculture, Fisheries, Water and Rural Development Deputy Minister Vangelis Haritatos has said.
He said this in an interview on the side-lines of the Zimbabwe Resilience Building Fund workshop in Bulawayo.
ZRBF has been supporting various districts that have been hit hard by climate change.
Most of the beneficiaries gave testimonies of how their lives had been transformed, with some of them saying they were no longer relying on humanitarian assistance.
Deputy Minister Haritatos said the Government does not entertain organisations that impose their ideas because most of the solutions are already known.
"We are the agriculturalists and we have developed a lot of plans; the Agriculture Food Transformation Systems, which is a policy document that touches on every aspect of agriculture, cropping and livestock within our borders," he said.
"What we are saying to development partners is that if you want to come and partner with us, you have to partner with the documents that we have.
"Do not reinvent the wheel or compete with the Government, but just complement Government's efforts. This is why the ZRBF project has been so successful because it was designed by the Government with greater support from donor partners."
Deputy Minister Haritatos said with climate change now real, it was fundamental to ensure that whatever minimal funding there is, should be used to benefit the people.
Most smallholder farmers have transformed their lives following implementation of resilience building projects supported by developmental partners across the country.
The farmers, who were negatively affected by climate change, have developed the capacity to cope with shocks and stresses such as droughts, floods and other natural disasters, through ZRBF projects.
This has reduced dependence on external assistance in times of crisis.
On its part, the Government has strengthened efforts to improve resilience building, especially to less capacitated communal farmers to ensure the country is food, nutrition, fibre, and oil self-sufficient and regains its status as the bread basket of Africa.
In his address during the workshop, Deputy Minister Haritatos said the ZRBF was working with the Government in improving food and nutrition security, climate resilience and natural resource management in line with the National Development Strategy 1.
"Our purposeful interventions in the agricultural sector such as through the Agriculture and Food Systems Transformation Strategy as well as various sectoral plans such as the Irrigation and Revitalisation Plan, the Horticultural Recovery Plan, and the Livestock and Growth Plan, to name a few, will guarantee the sustainability, true empowerment, and resilience of our farmers.
"Climate change is increasingly affecting agricultural production and productivity. Food and nutrition security are equally under threat with climate hazards, which are increasing at a rate faster than technological advancement to curb the effects of the same," he said.
Nearly one million people in the country benefited from ZRBF projects.
Over 2 000 community infrastructure including dams, consolidated nutrition gardens, establishment and rehabilitation of irrigation schemes, borehole drilling, rehabilitation of water points, solarisation of high yielding boreholes, have been developed since the inception of ZRBF.
Deputy Minister Haritatos commended the UNDP, European Union, the Swedish International Development Cooperation Agency (SIDA) and the Foreign, Commonwealth and Development Office (FCDO) for their contribution towards reducing poverty and hunger, among other issues.
UNDP resident representative, Ms Mia Seppo, said the impact of Covid-19 and domestic and global recessions had worsened communities' coping mechanisms, and therefore increased their level of vulnerability.
"Notwithstanding these complex and evolving shocks and stresses, the programme has worked hard in the past seven years to build and sustain the resilience of its beneficiaries, making them self-reliant, thus minimising the request for humanitarian assistance," she said.
Depart of Civil Protection acting chief director Mr Nathan Nkomo said there was need to broaden the scope of interventions and ensure that all districts were included in resilience building.
"We need to find a way of extending assistance to the remaining districts that have not been covered.
"We have engendered the process and we have seen many women participating in the projects. Involving women is the only way of making progress as women are more committed than men," he said.
ZRBF project beneficiary, Mr Officer Mashamba from Chiredzi, said through the ZRBF he ventured into agriculture and had increased the area under cropping.
"I was introduced to new crop varieties and also learnt record keeping. By July this year, I had registered a profit of over US$6 000," he said.
Mrs Mercy Ndemera of Brown Village in Mudzi said she was taught about Pfumvudza and production of traditional grains.
Source - The Herald