News / National
Ezekiel Guti turns 100
15 May 2023 at 09:48hrs |
Views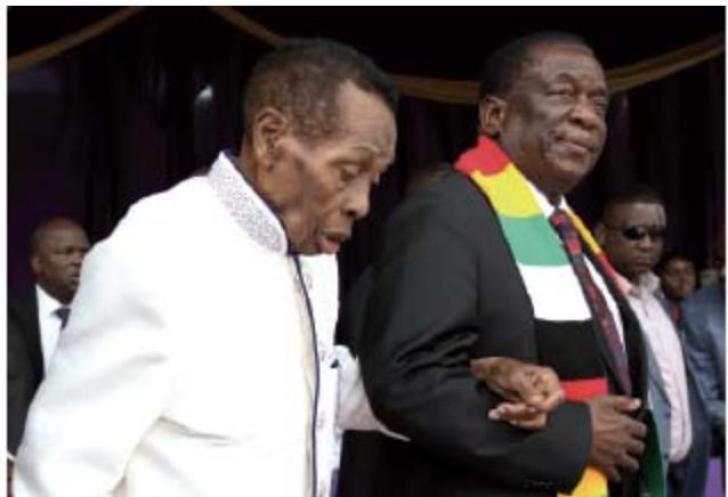 Ezekiel Guti, the founder of the Zimbabwe Assemblies of God Africa (Zaoga) church, turned 100 years old on May 14, 2023. He celebrated his birthday in style, with thousands of congregants gathered at the church's headquarters in Harare to mark the occasion.
President Emmerson Mnangagwa and leaders of other Christian denominations were also in attendance to celebrate Guti's birthday. Mnangagwa praised Guti for being one of the country's most celebrated pioneers of indigenous Pentecostal evangelism. He also said that Guti had played a significant role in nation-building and had earned the highest honor that Zimbabwe can bestow on its citizens, the Order of the Star of Zimbabwe Gold.
Guti is a well-respected figure in Zimbabwe and his church has a large following across the country. He is known for his fiery preaching and his commitment to helping the poor and marginalized. He has also been a vocal critic of corruption and injustice.
In his birthday message, Guti thanked God for his long life and for the many blessings he has received. He also urged his followers to continue to pray for Zimbabwe and to work for peace and unity.
Guti is a living testimony of God's faithfulness and his birthday is a reminder of the power of prayer. He is an inspiration to many and his legacy will continue to be felt for many years to come.
Here are some additional details about Ezekiel Guti:
He was born in 1923 in Gutu, Zimbabwe.
He was ordained as a pastor in 1958.
He founded the Zimbabwe Assemblies of God Africa in 1968.
He has written over 100 books.
He has been married to his wife, Edna, for over 60 years.
He has four children and several grandchildren.
Guti is a man of great faith and compassion. He has dedicated his life to serving God and helping others. He is a true inspiration to all who know him.
Source - Byo24News