News / National
Cricket greats salute Streak
05 Sep 2023 at 06:21hrs |
Views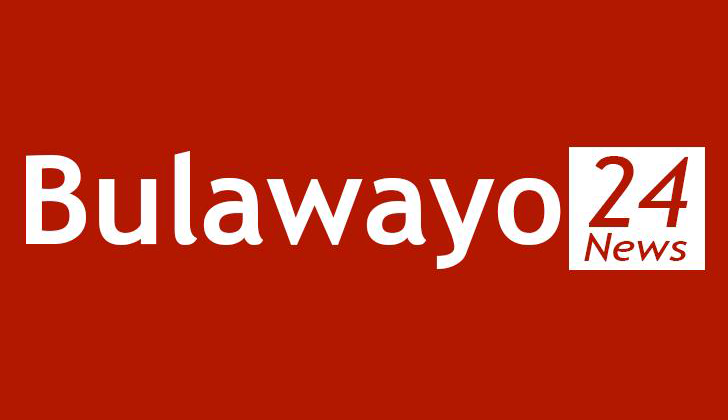 CRICKET greats from all over the world have paid tribute to legendary all-rounder, Heath Streak who succumbed to cancer on Sunday.
The former Zimbabwe captain and coach died at the age of 49.
He played for Zimbabwe between 1993 and 2005 representing the country in 65 Tests and 189 One Day Internationals.
Streak later became the national team bowling coach and then the head coach until he left in 2018.
Former Indian all-rounder, Yuvraj Singh who retired due to cancer described Streak as a good-going and humble person.
"Really sad news of the passing away of Zimbabwe's legendary cricketer, Heath Streak. Having fought my own battle with cancer, I know the strength it takes. He was one of the nicest guys I encountered along my journey and an even stronger human being. My prayers for the strength of his family and loved ones," wrote Singh on his social media handle.
Streak's former teammates also paid tribute to the cricket great with Mpumelelo Mbangwa, choosing to celebrate Streak's life.
"Sad news first is to say condolences to Nadine and the rest of the family. A good guy is what I would say, a guy who made you feel good, absolutely everybody he met felt good. Essentially he was the life in the room. He was a good a cricketer when we were nine or 10 years old and it kind of followed that all the way through to international cricket," said Mbangwa.
"The tributes that have gone around today (Sunday) since the news of the passing on are testament to who he was. He will be missed and will remain in our hearts. I stand here to celebrate the life of Heath Streak to celebrate that he touched many a people and made so many people feel good."
Gavin Rennie who played 23 Tests for the Chevrons said it was painful to lose his friend whom he played with and against for over three decades.
"Been an incredibly sad day remembering Zimbabwe's best all-round cricketer whom I had the massive privilege of calling a friend and playing with and against for 36 years. My first encounter with Streaky was at Milton High School in Bulawayo for the Zimbabwe Fawns Cricket Trials (Zim u13 then). I was just 10 years old and Streaky was already an imposing figure at 12 years old! It was a freezing week, made worse by being peppered all over my body by Streaky's fast bowling," said Rennie.
"I was proud to be selected for Zim Fawns that week and be on Streaky's side! We shared so many incredible ups and downs on the cricket field! Some of the highlights for me was Zimbabwe's first Test Series win away from home against Pakistan. And Zimbabwe's first One Day Series win away from home against New Zealand! Streaky playing a leading role in those successes! As a bowler and late middle order batsman, Streaky was top-drawer and has a record to match.
"Some special memories for me include Streaky fielding at cover. Streaky had the ability to anticipate and cover a large piece of ground with speed, ease and grace and had a bullet of a throwing arm to match, often running out batsman who had totally underestimated his agility! I always preferred to be on Streaky's side, however my last game with Streaky was against him in Kwekwe … bad mistake … I nicked off to my brother into Streaky's very safe hands at second slip … anyone else would have dropped it!"
The fastest bowler yet, former Pakistan pace bowler Shoaib Akhtar expressed his sadness towards Streak's death.
"So sad to hear about Heath Streak passing away at 49. He was a lovely person and we've had some fun interactions over the years," wrote Akhtar.
Indian cricket legend, Sachin Tendulkar also shared his deep pain.
"Deeply pained to learn of Heath Streak's demise. While he was a big, muscular and strong guy, his agility and deceptive bowling, combined with his fielding prowess, were truly remarkable. The cricketing fraternity will feel his absence. Rest in peace, Heath," said Tendulkar.
Wasim Akram, the former Pakistan cricketer widely regarded as one of the greatest fast bowlers of all time reminisced on the good old days when Streak hosted him and his colleagues at his farm in Bulawayo.
"Sad to hear about lovely friend Heath Streak's untimely death at just 49 years of age. I played a lot of cricket against him and liked his fierce competitive nature," Akram wrote.
"On one trip we stayed at his farm house and he was a generous host ... a thorough gentleman he was and will be sorely missed. Rest in Peace friend."
Former Indian cricketer Virender Sehwag said: "Sad to hear the passing of Streak. He was a prominent figure in the rise of Zimbabwe cricket in the late 90's and early 2000's and very competitive. Heartfelt Condolences to his family and friends."
Kumar Sangakkara, another former Sri Lankan captain said: "Extremely saddened to hear of the passing of Heath Streak. Love and prayers are with Streaky's family. So many fond memories of time spent together, none more so than him opening up his home to me to share a Potjie with his family during my first county stint at Warwickshire. A wonderful man and cricketer. Rest well Streaky."
Source - newsday