News / National
Anti-Mugabe coalition takes shape
21 Aug 2016 at 08:37hrs |
Views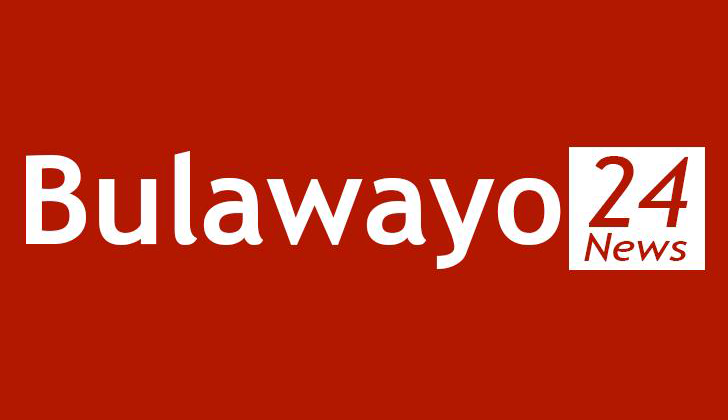 The move to form a coalition of opposition parties to fight President Robert Mugabe in the 2018 elections will take a huge leap tomorrow when 18 opposition party leaders meet in Harare in an effort to find common ground.
The coalition talks were given fresh impetus on August 13 when MDC-T leader Morgan Tsvangirai and former vice-president Joice Mujuru addressed a Zimbabwe People First (ZimPF) rally in Gweru.
On the same day Mujuru joined Tsvangirai in an MDC-T demonstration against Mugabe's rule in Gweru, provoking a serious backlash from the government through the State-controlled media.
Tsvangirai and Mujuru will join the likes of People's Democratic Party (PDP) president Tendai Biti, Welshman Ncube (MDC), Simba Makoni (Mavambo/Kusile/Dawn), Elton Mangoma (Renewal Democrats of Zimbabwe ), Joseph Busha (FreeZim), Maxwell Shumba (ZimFirst), Barbara Nyagomo (PDZ), Dumiso Dabengwa (Zapu), Denford Musiyarira (Zanu Ndonga), Cosmas Muponda (FF), Gilbert Dzikiti (Dare) and Farai Mbira (Zunde), among others.
Academic Ibbo Mandaza said the parties were likely to discuss who would lead the coalition.
"Issues of who should lead them as president are best left for the coalition to decide, but there are two political giants in the proposed coalition, Morgan Tsvangirai and Joice Mujuru, and it is likely that one of them will lead the coalition," he said.
"There will be no Robert Mugabe to talk about in 2018 — I do not see him there, and it is also possible that the coalition will beat whoever will be the 2018 Zanu-PF candidate, but there is need for the coalition to decide on a clear political, electoral and economic reform agenda."
He said the parties must not rush to elections as a mere opposition to Zanu-PF, but should spell out clearly the reforms they will bring to Zimbabwe to attract attention.
"The MDC-T quickly became indistinguishable from Zanu-PF because their reform agenda was missing and there was lack of clarity on that, and that is what is needed to be rectified by the coalition," Mandaza said.
Gladys Hlatshwayo, a political analyst said a united opposition would defeat Zanu-PF. She said the main opposition party, MDC-T had been weakened by splits hence the need for a coalition.
"If you look at the full composition of the opposition parties to be in the coalition we have Mujuru who knows the electoral challenges and the tactics the ruling party employed to win, and she also has liberation war credentials that can assist in circumventing power transfer," she said.
"What is important for the coalition is to agree on a leader who stands a better chance of winning an election.
"We do not want experiments, and the leader of the coalition should be a person that puts the interests of Zimbabwe first," Hlatshwayo said.
Political analyst Alexander Rusero said it was important for the parties to deal with their internal contradictions before forming a coalition.
He said the parties must also brace for a backlash from Zanu-PF, which was likely to resort to dirty tactics to remain in power.
"Zanu-PF views elections as a war and they will definitely dispatch all artillery to win," Rusero said.
"I would rather cry for 'no reforms, no elections' rather than a coalition because in 2002 and 2008 the MDC won elections but they did not know how to win power.
"They should fight for reforms, otherwise it will be a coalition of weak political parties with squabbles," he said.
Rusero said the coalition must also have a buy-in from the grassroots and a reinvigorated civil society.
"Right now there is a vacuum in civic society and it is being filled by
#Tajamuka
/Sesjikile and
#ThisFlag
," he said.
"The coalition is only a bunch of elite leaders and the problem is that the whole idea of a coalition must be that they should come from the grassroots."
Meanwhile, Dabengwa said the move by war veterans to dump Mugabe was a potential game-changer in local politics as he called for more unity among opposition parties in order to unseat the 92-year-old ruler.
The former Home Affairs minister told a public meeting organised by the Southern African Political and Economic Series (Sapes) Trust last Thursday that the former fighters had awoken to the fact that they were being abused by Mugabe.
"We are happy now that the war veterans from the Zanla side have realised the blunders they made all along from the time of the liberation struggle to date," Dabengwa said.
"They have realised that all along they have been backing a monster that uses them and when it realises that they are no longer good for use it will dump them or worse still chew them to pieces."
He also lauded Mujuru and other former Zanu-PF stalwarts that are now part of ZimPF.
"We also have colleagues now in the opposition People First some of whom were forerunners in protecting the monster, but today have realised they were backing the wrong person," he said.
"There is also the church that seemed to think that all leadership is anointed by God with some going to the extent of hero-worshiping the monster.
"We have to protect the interests of the people and the freedom that they fought for.
"Nobody expected things to turn out this way and the question among those who fought in the war is was it worthwhile."
He also threw his weight behind the proposed National Transitional Authority (NTA), saying it was important to start preparing for a post Mugabe era.
"We appreciate those who have taken the initiative to speak and do this without fear," Dabengwa said.
"Those who have taken it upon themselves to create platforms such as the Platform for Concerned Citizens (PCC) and the idea of the NTA [must be applauded].
"The alternative is to fold our hands and wait for the revolution to unfold naturally, but nobody can guarantee the outcome in such a scenario."
Tony Reeler, one of the conveners of the PCC said his group would continue to consult on the proposal including seeking buy-in from Zanu-PF.
"If the broader society buys-in; then we see no reason why Zanu-PF should be left out," he said.
"We are deeply concerned that the fall-out over the succession fight in Zanu-PF will be bloody.
"We hope the military sees its survival in a peaceful transition of power as a professional institution and will also support the idea of an NTA."
Biti said Zanu-PF could also benefit from the NTA because the party was not guaranteed of a smooth transition after Mugabe's departure.
"The person who will take over from Mugabe in Zanu-PF will be the one who is willing to kill more than the other. But at some point they will need a time-out," he said.
"The idea of an NTA will appeal to them because it will act as a breathing valve following the anticipated bloodshed.
"After Mugabe the idea of (Vice-President) Emmerson Mnangagwa and (Local Government minister) Saviour Kasukuwere sitting at the same table will create spontaneous combustion," he added.
After a founding president the State tends to go with him and examples galore, like Siad Barre in Somalia, Mobutu Sese Sseko in the DRC, they are actually missing him now and Russia after Joseph Stalin.
"Mugabe will likely go with Zimbabwe hence the need for an NTA but only after him".
Biti said the NTA would provide a "soft landing" for Zimbabwe after Mugabe's departure. He said the Zanu-PF government had already been weakened as evidenced by some of its policies.
"The State that is Zimbabwe and its predecessors has never been this weak since 1890 and government has been reduced to an innocent bystander, by an economic crisis that is moving into a depression," he said.
The PDP leader said Zanu-PF had been surprised by the explosion of social movements such as
#ThisFlag
and Tajamuka/Sesijikile.
"They have exposed the limitations of the old generation and also forced opposition parties to find each other," he said.
Biti said Mugabe was Zimbabwe's biggest liability because of his failure to manage his own succession.
"Mugabe has become a crisis on his own because everything he does or does not do is reflected in every facet of government. The struggle for his succession has been militarised and this you can see through the attacks on [Vice-President Emmerson] Mnangagwa," he said.
"We have seen horrible songs seeking to bring us back to nationalist politics a euphemism for tribal politics.
"Zanu-PF has an itch that needs to be scratched but unfortunately it will involve the military."
Army commander Constantino Chiwenga recently issued veiled threats against Zanu-PF's G40 faction, saying it was trying to destroy the party from within.
G40 has been linked to First Lady Grace Mugabe and has been involved in a bitter war with another faction linked to Mnangagwa.
Source - the standard