Opinion / Blogs
Ndebele Ban In Binga: Thumbs up for Binga Rural District Council
15 Sep 2014 at 06:04hrs |
Views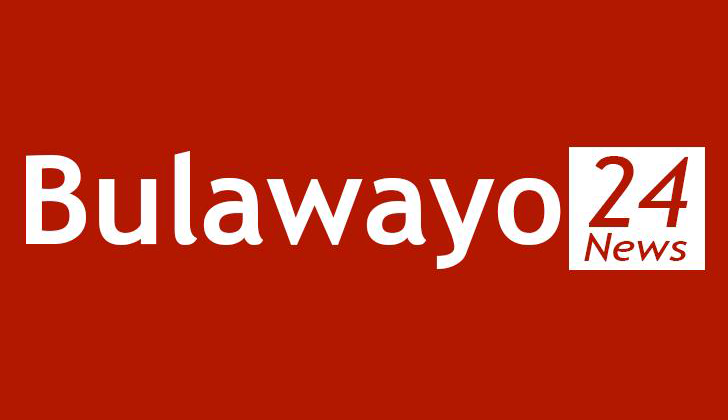 Even though a resolution by Binga RDC to ban the teaching of Ndebele in Binga schools is receiving sharp criticism from the Ndebeles, the Shonas and the Ministry of Primary and Secondary Education, the author of this article believes the Binga RDC did a noble and courageous resolution in a bid to protect the Tonga language, culture and tradition.
The Binga declaration was supposed to be supported by both the Ministry of Secondary and Primary Education and the Ministry of Sports, Arts and Culture but the Ministry of Primary and Secondary Education had chosen to criticize and condemn a good resolution by the Binga RDC while the later had chosen to keep quiet. It is bad for the Shonas to try to Shonalize everyone who leaves in Mashonaland while it is also bad and unfair for the Ndebeles to try to Ndebelize everyone who happen to be found in Matebeleland. Let each tribe maintain and preserve its identity. What does a Tonga child benefit from learning Ndebele at school?
The author is reliably informed that at one point after independence schools in Binga were forced to teach English, Ndebele and Shona, a total of three "foreign languages" while Tonga the local language was totally not recognized for almost a total of twenty(20) years until the early 2000 when Tonga was introduced in Binga Primary Schools. At a later stage Shona was dropped from Binga Schools while Ndebele was maintained because it was perceived by the Ministry responsible for education that Tongas were nearer to Ndebele or nearer Bulawayo than to Harare. However the Binga resolution is a Tonga clear message to Zimbabwe that they are neither near Bulawayo or Harare but they are near Zambezi mulonga wabaTonga kkkkkkkkkkk.
There is no justification whatsoever to force the Binga school pupil to learn Ndebele. If there is any justification for that then Bulawayo schools must also introduce Tonga in their schools or how would parents in Bulawayo react if Minister Dokora announces that Bulawayo schools must start teaching Shona to primary schools kids? The no Ndebele in Binga schools resolution was supposed to be supported by the Minister of Primary and Secondary Education but the Minister is quoted in the Sunday News 14-20 September 2014 as saying the resolution "was a complex matter that required wide consultation." It is a complex matter in what sense? Who else requires to be consulted over this resolution besides the Binga community? The ministries of education officials are trying to deprive the Binga community of their language by hiding behind the finger of the so-called national curriculum. If that curriculum only recognizes Shona and Ndebele as the only indigenous language to be taught in schools then that animal is backward, outdated, unconstitutional, discriminatory and imperialist so to say. The Ministry of education must free the Tonga kids and stop "colonizing" the Tonga kids and other school kids from other so-called minor languages in this country. Primary School kids must learn two languages, that is, English and their mother language.
I say thumbs up to the Binga RDC for its bold resolution, a resolution which has sent shock waves to those who think that their languages are superior to yours. Refuse to be intimidated and fight for the protection and preservation of your children's heritage and legacy. Be resolute and fight for your right, a right to your language, culture and tradition. I hope you won't let your language disappear like what happened to the San language in Plumtree.
Etiwel Mutero is a human rights activist and President of the RECORDS AND ARCHIVES MANAGEMENT SOCIETY(RAMSOZ).You can email Etiwel Mutero on etiwelm02@gmail.com or phone on +263773614293.
Meanwhile RAMSOZ will
conduct a records and library workshop titled MANAGING HR,SCHOOL
RECORDS,REGISTRIES & LIBRARY MANAGEMENT WORKSHOP. Details of the
workshop are as follows:
DATES :19-22 OCTOBER [Check in SUN 6PM and Check out Tues. 8AM]
VANUE :Shumba Hotel -Kwekwe
WORKSHOP FEES –US$150-00/PERSON [workshop fees EXCLUDES supper and
accommodation].A FREE T-SHIRT WILL BE GIVEN TO THOSE WHO ARE TO MAKE
THEIR PAYMENTS BY THE 10TH OF OCTOBER 2014
ALL OF OUR WORKSHOPS ARE 100% SATISFACTORY GUARANTEED!!
We are confident this seminar will help you;
Know how to handle and manage Human Resources Records
Classify and Code Current Records.
Know how to manage school records
Know how to manage your library collections.
Know How to Write your annual library report
Know How to Budget for your Library
FACILITATORS: MR.T.DUBE-LECTURER AT BULAWAYO
WHO SHOULD ATTEND?
This program was designed to benefit personnel from colleges and
polytechnics, hospitals ,government departments, schools, local
authorities and municipalities and other institutions employed in
Human Resources, Libraries, and Records & Archives Management
positions which includes Human Resources Managers, HR Officers, HR
Assistants, HR Clerks, HR Secretaries, Personal Assistants, data
capture clerks, secretaries, Librarians, Teacher Librarians, Student
Librarians, Records Managers, Records/Registry Supervisors, Records &
Information Assistants, Records/Registry Clerks etc
DON'T WASTE TIME REGISTER TODAY
Deposit or transfer your money into the following account
11543973302011 BANK ABC BULAWAYO .FOR FOOD AND ACCOMMODATION CONTACT
THE WORKSHOP ORGANISER: ETIWEL MUTERO +263773614293
Source - Etiwel Mutero
All articles and letters published on Bulawayo24 have been independently written by members of Bulawayo24's community. The views of users published on Bulawayo24 are therefore their own and do not necessarily represent the views of Bulawayo24. Bulawayo24 editors also reserve the right to edit or delete any and all comments received.