Opinion / Columnist
Dynamos looks like relegation candidates
27 May 2018 at 09:06hrs |
Views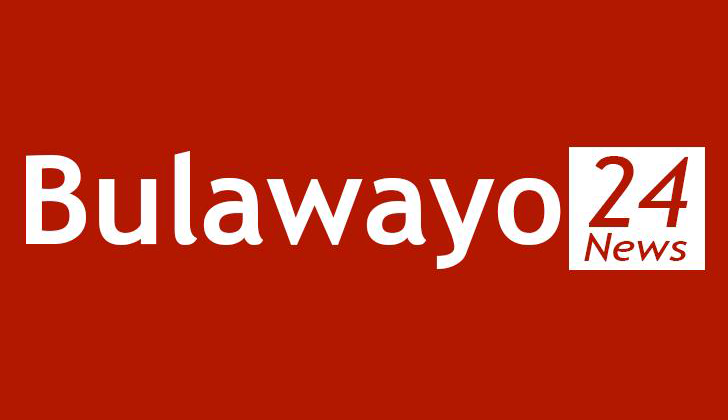 THERE were times when Biggie Zuze looked clueless as Dynamos drew 1-all with Black Rhinos at Rufaro on Wednesday.
The Dynamos interim coach epitomised the misery that one of the country's most supported team are going through this season.
The Dynamos Class of 2018 still has 21 games to play this season but judging by what they have shown so far , they look like relegation candidates, they play like relegation candidates.
Some say they are probably the worst Dynamos ever!
On Wednesday, the dreadful, dry turf at Rufaro Stadium that was supposedly refurbished to the tune of $80 000, provided the imperfect setting for Dynamos to once again show the nation how they are conniving to make a game that Pele called beautiful an ugly one.
When DeMbare catch a cold, local football sneezes and watching them huff and puff in the manner they did at Rufaro against an ordinary Rhinos side made some neutrals fear for the worst.
The presence of club patron Webster Shamu added another sad tone to the Dynamos narrative.
Shamu watched from the VIP tribune as the team he so dearly loves delivered a horrendous first half performance.
As DeMbare ran around in circles, the lads on the pitch were crying for direction but Zuze looked overwhelmed too.
DeMbare were trailing 0-1.
Ocean Mushure looked at sea playing in midfield and some vocal fans were calling for the introduction of Quality Kangadzi.
After some consultation with his assistant Lloyd Chigove, a tall fella who on the day was dressed like a scarecrow, Kangadzi went for warm up.
The cheers were as warm as they were exaggerated.
Kangadzi put on his number 12 shirt and looked ready to come on.
The cheers were louder this time.
But alas the substitution never happened, DeMbare went to halftime as they were the minute referee Ruzive Ruzive blew for kick off - hopeless and clueless.
The switch, however, did happen at the start of the second half, with Kuda Kumwala paying the price for being AWOL.
After the switch, Dynamos did not look like a team that had had some quality added to it until Kangadzi bundled an equaliser after some generous defending by the soldiers.
Zuze and Chigove took turns to rise from the bench, shout some instructions before throwing their hands in the air in apparent frustration.
Richard Chihoro, the Dynamos team manager who has since been elevated into a mythical figure by the club's fans, occasionally stood up too.
But for Chihoro, this was a part of his sick act of showing displeasure at refereeing calls.
A few meters behind the DeMbare bench, Lloyd Mutasa and Zondai Nyaungwa, the men who were fired as Zuze took over, followed the action, enjoying some groundnuts.
And if you are one to believe the Dynamos grapevine, Mutasa and Nyaungwa can still bounce back.
The two, just like Zuze, are pawns in the ongoing he-who-blinks-first game between Dynamos board chairman Bernard Marriot and head of executive Kenias Mubaiwa.
Mubaiwa is the club president but it is Marriot who calls the shots, it is Marriot who acts like he single-handedly owns the club.
Relations between the pair have hit an all-time low with Marriot reportedly eager to see the back of Mubaiwa.
But getting rid of Mubaiwa is not as easy as it appears.
In other organisations, he who appoints can also disappoint hence a simple letter from the board chair to a club employee can render someone jobless. But this is Dynamos, nothing is ever as it seems.
Marriot's hands are tied by the $300 000 that DeMbare reportedly owes Mubaiwa. Marriot is said to be nudging Mubaiwa into jumping before he is pushed but the Harare businessman is no dimwit, he is not budging an inch despite the vitriol that is coming his way.
Mubaiwa appreciates the consequences of walking away when he is owed money by DeMbare.
Many before him have walked and are yet to get their dues!
Last month, Marriot announced that changes will be made to the Dynamos executive but nothing has happened.
The only changes happened on the technical bench, Mutasa was kicked upstairs to make way for Zuze.
According to insiders, Marriot's not so grand plan is to replace Mubaiwa with former club vice president Solomon Sanyamandwe.
Bagging Sanyamandwe would make roping in Kallisto Pasuwa back to the Dynamos bench much easier as the pair enjoy cordial relations.
However, both Sanyamandwe and Pasuwa are not keen to work with Mubaiwa in any capacity, with the former recently telling The Sunday Mail Sport that he will only bounce back if changes are made at the club.
Four-time championship winning coach Pasuwa also sounded to be reading from the same script when he hinted that he may consider coming back "if the people who chased him away like a drunkard are gone".
Mubaiwa is in fact the "people" that Pasuwa talks about.
Yet Mubaiwa is playing hardball, he wants to be paid his dues before severing ties with the club he has led for seven years. On the other hand, DeMbare are in no position to pay such a tidy sum, hence the changes to the executive, which Marriot said were imminent sometime last month, have not been made. With Mubaiwa still in the mix, Dynamos cannot move for Pasuwa, the man they believe has the capacity to turn this hitherto horrendous season around. Zuze will continue holding fort, occasionally looking confused and having the uninspiring Chigove and the easily irritable Chihoro for company.
There is an appreciation at Dynamos that the task of getting the club out of the mess is maybe too big for Zuze but with Marriot and Mubaiwa engaged in a cold war, he is the man who has to do this thankless job - with an assistant who gets mocked by players, without a fitness trainer and without a goalkeepers coach.
The blue boys from Harare look set to continue singing the blues as their form on field is a reflection of boardroom upheavals behind the scene!
Source - zimpapers
All articles and letters published on Bulawayo24 have been independently written by members of Bulawayo24's community. The views of users published on Bulawayo24 are therefore their own and do not necessarily represent the views of Bulawayo24. Bulawayo24 editors also reserve the right to edit or delete any and all comments received.