Sports / Local
Dembare outclassed by Chicken Inn
04 May 2015 at 06:18hrs |
Views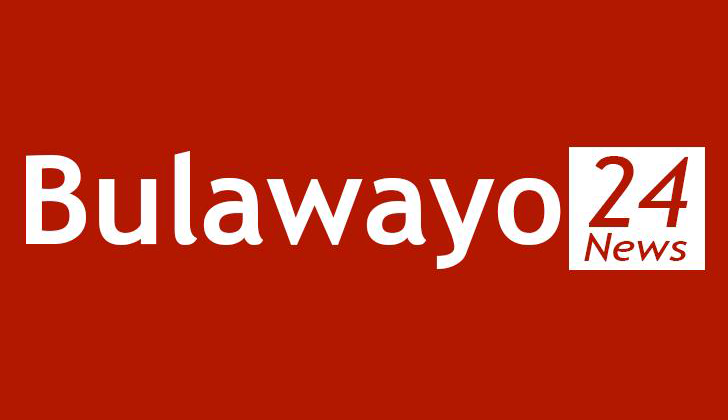 IT might just have been their first league loss in David Mandigora's second coming but this was a humiliation in their fortress, with champions Dynamos crashing to their worst Premiership defeat at home in a decade, on a day their famed defensive qualities were blown to shreds.
The 0-3 loss, at the hands of Chicken Inn in a top-of-the-table Castle Lager Premiership tie at Rufaro yesterday, matched the worst defeat, by the Glamour Boys, in a league match - 10 years ago - when they slumped to a loss by a similar margin at the hands of Monomotapa in October 2005.
But, in that match, DeMbare had the alibi of being away from home.
And, although the Glamour Boys were losing 0-3, against Shooting Stars, in the final game of the season in December 2006, in Mandigora's first spell in charge, the game ended prematurely in the 61st minute after riots broke out at Rufaro.
Shooting Stars, who were the home team, were eventually awarded the match 3-0 via a boardroom verdict.
But, for a home game, yesterday's mauling was the worst league defeat for DeMbare since they were humbled 0-5 by a rampant Motor Action at Rufaro on April 2, 2005, with Clyde Musiya, Edward Tembo, Dabwitso Nkhoma, Salim Milanzi and Edmore Mufema on target.
The Gamecocks' impressive win, in a game where they were on the back foot for long periods in the first half, was not only a huge statement of their lofty ambitions but left the champions surveying the wreckage of their worst crash, in the league, in 10 years.
"We cannot say we played well and then lost three-nil," Mandigora said yesterday.
"I can only say it was not our day. Their goalkeeper played well and we threw almost everything we had at him but he saved."
The significance of the Bulawayo side's phenomenal achievement, to come to Rufaro and win 3-0, can be captured in the statistics that it has taken 282 league games — spread over 10 seasons — for a team to hand the Glamour Boys such a comprehensive beating in a league match.
And it has taken 304 league games for DeMbare to suffer such a thorough beating, in a home match, leaving their fans as dazed as those of Manny Pacquiao, in the wake of a defensive masterclass by Floyd Mayweather, in yesterday's Fight of the Century.
The last time DeMbare suffered such a big home defeat, in a league match, was the day Pope John Paul II died, YouTube had not yet been launched, and it would be another three weeks before the world got to know about it, and another week before the super jumbo, Airbus A380, made its maiden flight.
In their third game of that poor 2005 Premiership campaign, the Glamour Boys were torn apart, pummelled into submission, and silence, by a rampant Mighty Bulls, with the only voice that could be heard, in the VIP Enclosure, being that of Motor Action vice-chairman, Simeon Jamanda, who kept shouting "make it six Mufema", after the striker scored the fifth goal.
Things didn't improve for DeMbare after that, with the Harare giants losing a dozen games by the end of the season, ending 18 points behind champions CAPS United and only four points out of the relegation zone and going into the final game in danger of being relegated if they lost against Masvingo United.
Of course, they won that game on a rain-swept afternoon at Mucheke, denying their hosts the chance to be league champions, a title they would have grabbed had they emerged victorious in that contest, after CAPS United were hammered 0-3 by Black Rhinos.
It even looks like an era from a forgotten past given that — when DeMbare were being handed as big a beating as they suffered at Rufaro yesterday — the Premiership was made up of such teams like Buymore, Lancashire Steel, Railstars, Njube Sundowns, Amazulu and Eiffel Wildcats.
Now, only CAPS United, Highlanders, Hwange and Chapungu remain for company.
But even in those dark days of 2005 when, for a moment they flirted with relegation, the country's most successful football club, to their credit, ensured that after their battering at the hands of Motor Action, they didn't suffer another huge beating at home.
That, is, until Joey Antipas' table-topping Gamecocks, who have already beaten FC Platinum and How Mine, two other teams tipped by experts before the start of the season to challenge for the league championship, came to the capital.
And, with their 'keeper Elvis Chipezeze turning on a defensive master-class, condemned the champions to a heavy defeat.
Given that Dynamos had conceded just one goal, in six league games spread over 540 minutes this season, when George Nyirenda hooked home CAPS United's goal in a Harare Derby that ended in a 1-1 stalemate, Chicken Inn's sensational victory, with a three-goal margin at Rufaro yesterday, was simply special.
Mandigora had received praise, for the way his team had sucked life out of opponents this season, with suggestions that this was a throwback to the Glamour Boys of the past, under Sunday Chidzambwa, who built their success on a foundation of a punishing defence that gave very little away.
But that was all ripped apart yesterday by Chicken Inn's smash-and-grab tactics which left the DeMbare fans, who are not used to seeing their team conceding three goals, let alone slumping to a 0-3 defeat, wondering what had hit them.
Of course, Dynamos have conceded three goals on a number of occasions, including four at Hwange two years ago, but they have always found a way to reply, even in defeats, and for them to beaten 0-3, especially in their fortress, was a shocker to many of their fans.
Harare City scored three goals at Rufaro last year, but Dynamos went on to win that game 5-3, on their way to a fourth straight league title, Buffaloes beat Dynamos 3-2 two years ago and Hwange defeated the Glamour Boys 4-2 at the Colliery.
Amazulu, winning 3-2 in April 2005, Shabanie, winning 3-1 in July the same year and Chapungu, winning 3-1 in November of the same season, all scored three goals against the Glamour Boys that year but, to their credit, the Harare giants threw, at least, a punch back.
Hwange also scored three against the Glamour Boys the following season, in a 3-2 win while Shooting Stars were leading 3-0, with about half an hour to play, when their duel against DeMbare was ended prematurely.
Black Rhinos, winning 3-1 in 2007, Kiglon, winning 3-2 in 2009, Buffaloes, winning 3-2 in June 2013, have all joined the elite company that has scored, at least, three goals against the champions but, on all occasions, there was a reply from the Glamour Boys. But, not yesterday, and that's why this mauling, without even hitting back, turned into a major talking point.
Source - herald