Sports / Soccer
Benjani Mwaruwari, family and football
06 Apr 2013 at 03:31hrs |
Views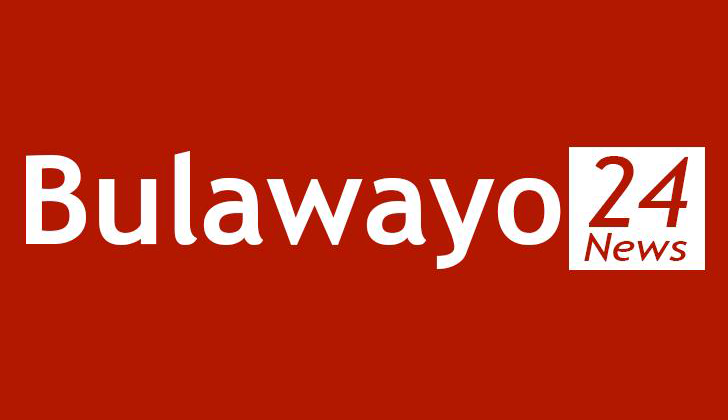 FORMER Zimbabwe captain Benjani Mwaruwari has strongly hinted that he will end his long and illustrious career at lowly South African Premiership side Chippa United insisting he is at the club more for the game than any financial rewards.
Benjani scored his first goal for Chippa United, who anchor the Absa Premiership standings, in a 2-1 losing cause to Golden Arrows on Wednesday night.
But the widely travelled forward, who at the prime of his career featured for reigning English champions Manchester City, had earlier told top-selling South African soccer magazine KickOff that he had committed to ending his career at Chippa United and was likely to stay at the Cape Town side even if they got relegated from the Premiership.
In a wide ranging interview with the magazine Benjani also spoke about the challenges that footballers often face - that of finding themselves broke at the end of their careers despite having made millions during their playing days.
The forceful striker, who began his career with Highlanders juniors in Bulawayo, played for Chegutu Division One side Lulu Rovers and Air Zimbabwe Jets before breaking into the South African top-flight with Jomo Cosmos, has however invested in properties in Zimbabwe, France, England and South Africa.
With properties in his name in Johannesburg, Auxerre, Manchester and Portsmouth - Benjani is to make a firm decision on where to settle when he eventually calls time on his game.
"I haven't made a final decision on that yet. I'm still caught in two minds.
"I know being born in Zimbabwe to Malawian parents and getting married to a South African with children born in South Africa, France and England sounds crazy but that is all part of my life," said Benjani.
Benjani, however, admitted that he too had been hooked to life in the fast lane that often traps top earning footballers but believes it is difficult to get out of this situation.
"All footballers are the same, it's like we are all cursed to behave this way. Very few of us invest money in sound businesses.
"With the kind of money we are earning I don't think it would be possible to play for a big club like Manchester City or Mamelodi Sundowns and then come to training driving a Toyota Conquest . . . we all want to drive something special.
"I would love every player to look forward to the future. But the truth is all of us have failed in this aspect.
"When you play for a bigger club you fall into that trap of driving a Lamborghini, a Bentley and I fell into that trap as well.
"When you earn a bit of money you get hooked into that lifestyle. But we need to be wise because our careers are short,'' Benjani said.
The 35 year-old striker also explained to KickOff why he did not rejoin Jomo Cosmos on his return to South Africa and why he did not sign for any of SuperSport United, Ajax
Cape Town or Bidvest Wits, despite training with them: "Jomo Cosmos will always be my home.
"I trained with them for a while but we never reached an agreement.
"I trained with SuperSport United for two weeks and I was treated very well. But then something went wrong.
"But what is good now is that I have signed for Chippa and I'm happy here.''
What went wrong at SuperSport United?
"I can't really tell you that. But the coach was really interested in me.
"But then a problem occurred and I left''.
You were also at Bidvest Wits at some point?
"Yes, I was there just before they fired Roger (De Sa). After Roger left the team I was not signed. But to be honest with you at that time I was a little bit undecided about what I wanted to do with my career.
"I would train with a team for a week or so and then go to England for a week to visit my wife, who is still there with our kids.
"My situation was touch and go. That is also one of the reasons I didn't sign with any team after I came back."
You were training with Ajax Cape Town before singing a three-month contract with Chippa. Did new coach Wilfred Mugeyi play any role in your signing?
"Yes of course he did. We know each other very well and I have played with him. He is the one who recommended that I sign for Chippa and I thank him for that''.
Considering that you are coming from a European salary bracket, it is very surprising that you joined a small club like Chippa United . . .
"It's obvious that as players we want to get paid. But I'm happy with what I'm getting here because my motivation is not money but to play football. I just want to help Chippa remain in the league."
Do you intend to stay beyond the season? If Chippa are relegated, are you going to stay with the club?
"How long I stay with Chippa will depend on how I perform not whether the team gets relegated or not. If I perform very well and the team doesn't stay up, I will stay regardless.
"I will see in the next three months if I'm still sharp and good but I want to finish my career here."
When you played for Jomo Cosmos you didn't get much credit as other players who were playing for Kaizer Chiefs for Orlando Pirates. Did that bother you?
"Not at all. It's always the case when you are playing for a big club that people give you attention and credit.
"But when you are playing for a small team no one really cares or pays attention.
"But that didn't bother me because I was focused on doing well for Cosmos."
What made you come back to South Africa after you left Portsmouth at the end of last season? You had been without a club for several months . . .
"For me South Africa is home and after spending 12 years playing in Europe it was time for me to come back. I feel that I have one or two seasons left and it would be nice to finish my career here because this is where it all started."
What do you think of the standard of the PSL clubs compared to the last time you played here?
"There are no pushovers and that makes the league interesting.
"Defending champions Orlando Pirates went to play Moroka Swallows and they lost after leading 2-0. And that is interesting to fans because you don't really know what will happen in any match."
In Europe you did earn a lot of money. Do you still have the same hunger you had when you joined Jomo Cosmos as an unknown player?
"Yes, I do have the same hunger and that is one of the reasons I signed for Chippa United and not a big club.
"It is that hunger to succeed and do well with a small club that is driving me. I had to give myself a challenge and that is why I am playing for a team that is fighting relegation."
Tell us about the experience of playing in Europe?
"It's different from here. In Europe I worked with a lot of experienced managers who helped me to develop. It's a different mentality, it's difficult to adjust and the culture is different. The weather is horrible and you have to adjust.
"But when you adjust, you feel proud. You have to focus and be disciplined. You need to forget home and you know you are there for that period. The important lesson is if you are performing well you don't feel lonely or homesick, you become very happy."
Were you ever a victim of racism from fans?
"Yes, I was but it happens to a lot of African players in Europe. You do experience that but if you are strong and focused you can survive easily."
How did your move from Auxerre to Portsmouth come about? A lot of African players are not lucky enough to earn that big break to one of the top European leagues?
"It was Arsene Wenger who recommended me to Portsmouth. He knows a lot of players playing in France. Transfers are a funny business - they don't happen when you expect them to happen.
"I stayed in France for four years and I was expecting a move earlier but that didn't materialise. When a deal fails to materialise a lot of players drop form but I didn't drop my head. I kept working hard and won a move to one of the biggest leagues in the world."
What were your best moments at Portsmouth?
"Surviving relegation was my best moment. When I joined the team we were fighting relegation and my first few months were the most challenging but we managed to survive."
Why do you think most South African players do not get European moves?
"Some players are getting paid more money here and playing in Europe is not an ambition anymore.
"If you are getting paid a lot here and you do not want to be lonely then you will definitely stay.
"In South Africa there are so many things to do and when you got to Europe it's different and bit awkward and that can lead to homesickness. Some go to Europe to compete with the best players in the world and if that is the reason then you have to sacrifice."
What do you want to do when you retire?
"I have a Level II coaching certificate from England. Maybe I might venture into coaching. If you stay in football for this long you don't want to leave. It's hard to just leave the game."
Source - TH