Sports / Soccer
Where are they Now - Henry & Pernell Mckop
24 Jul 2011 at 10:19hrs |
Views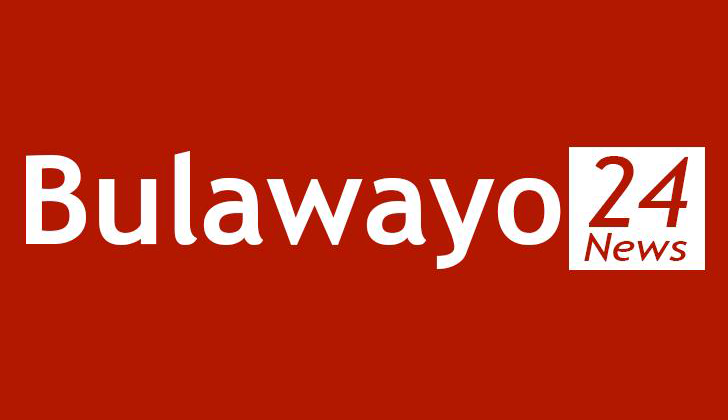 How many great footballers had an equally talented brother? Jack and Bobby spring to mind but Parnell and Henry? Normally mention Parnell and visions of a bearded gentleman in Avondale, home rule rallies, land wars and of course Kitty O'Shea come to mind. Zimbabwe certainly has had plenty of rallies and land wars of a different kind recently but did you know it had its very own Parnell. Not a bearded landlord in his mansion but a Zimbabwean player of great repute…and his brother was an equal legend. Henry Mckop was one of the greatest foreign stalwarts to grace Tolka Park.
Henry has to be the most exotic player to play for the Reds. Sure we had Christoph Stech from the DDR, Joey Ndo from Cameroon, Pascal Vaudequin from France, but no one can compare to the Zimbabwean international from Bulawayo. It was Damien Richardson who discovered the African gem in 1995 when he signed him from Bristol City. Although not possessing the skills of Rico's other great capture that season Tony Sheridan. Henry slotted in nicely.
McKop took a scenic journey through football after leaving the Zimbabwe Saints football team in 1989. He won the domestic title in 1988 and was one of the cornerstones of the Zimbabwe national team 'The Warriors' for over a decade.
Henry is a hero of the 'Goffal' community in the former Rhodesia.'Goffal' is the term used for people of mixed race from Zimbabwe. This community were ranked second to whites on the colonial social ladder, and their living conditions and salaries were better than the blacks but below the Whites.
Very few Zimbabwe players have made it in Europe, Bruce Grobbelaar, Peter Ndlovu and Benjani being the exceptions.
In January 1990, Henry left the Saints to join German Third Division side Bonner SC for $20 000. Bonner SC are based in Bonn and known as the "Club of Academics" because many of its leaders and members were teachers and professors. This would serve Henry well for his spell at the 'University of Football' on Richmond Road in Drumcondra.
During his days in the Warriors squad McKop played a crucial role in the 'Dream Team' managed by German Reinhardt Fabisch which went 13 games unbeaten in African Cup and World Cup Qualifiers. That team beat African football giants such as Cameroon, Egypt and Angola. Capped 38 times for his country Henry was unlucky not to qualify for the World Cup in the States.
He soon followed Peter Ndlovu to England and signed for Bristol City in July 1993.Unfortunately Mckop was not a great success at Ashton Gate playing only 5 games in two seasons with the 'Robins'. However redemption came in July 1995 when Damien Richardson brought the centre back to Shels.That Reds team of 1995-1996 was probably one of the best footballing teams that have ever worn the jersey. Marshalled by Mick Neville, Shels were the envy of the League of Ireland, with players of the quality of Greg Costello, Stephen Geoghegan, John O'Rourke, Shero and Gary Howlett.Mckop came in as a squad player but injuries to Neville and Ray Duffy gave him a run of 20 games for Shels.
In November 1995, Henry played his part in the famous League Cup final victory against Sligo Rovers. Henry was reminded that night by delirious Reds fans that he was now part of history. This was our first League Cup title achieved in our centenary year.Shels fans were coming from the harsh nuclear winter of the 1970's and 1980's. Henry McKop mightn't have realised it at the time but he was to become part of a bright new dawn.
We would come up against Sligo again on Easter Saturday April 1996 when we travelled to the Showgrounds in the FAI Cup semi-final. About 500 Shels fans packed into the away end and went barmy when Shero lobbed the keeper for the winner. We remember Brian Flood and Henry climbing up on the fence to embrace some Reds men who should have known better. What a night!
Henry kept his place in the remaining League games but had to settle for a place on the bench in the Final versus League Champions St Patrick's Athletic in May.
As we all know the FAI Cup final matches of 1996 were similar to the Godfather series of films. Everyone knows that sequels generally stink. But sometimes sequels can actually eclipse the original. The first game at Lansdowne had everything. Goalkeeper Alan Gough was sent off in the first half and replaced by defender Brian Flood. The Managerial team of Damien Richardson and Ken McCarthy had their work cut out in the second half when Darren Kelly fell victim to a flailing elbow from Paul Osam. They sent the Bulawayan on to play in the centre of midfield and he was indirectly involved in Shero's immaculate equalizer.
The replay the following Sunday in Dalymount was for many Reds men "the greatest game ever". Stephen Geoghegan's winner on 82 minutes sparked a pitch invasion which included the kitman, physio, entertainments officer/tea man and of course the Club Secretary Ollie Byrne. Mckop won a medal as an unused sub.
Henry's wanderlust continued. He spent the next two seasons playing in Austria, before arriving in South Africa. He played for Mamelodi Sundowns and then Wits University winning the League title in 1999 with the Sundowns.
It was in Johannesburg that Henry would hook up with his brother Parnell who was a professional goalkeeper in the South African Premier Division.
McKop's name is often mentioned as a future manager of the Zimbabwe National Team. However he has had a few run ins over the year with ZIFA, clashing with Mugabe's nephew Leo who was the John Delaney (Chief Executive) of Zimbabwe football. However now that the Mugabe regime seems on the way out maybe Henry can return home.
He is currently managing First division side Dobsonville All Nations which is based in Soweto.