News / Local
Bosso class of 98 honours Maphepha
14 Jun 2021 at 06:20hrs |
Views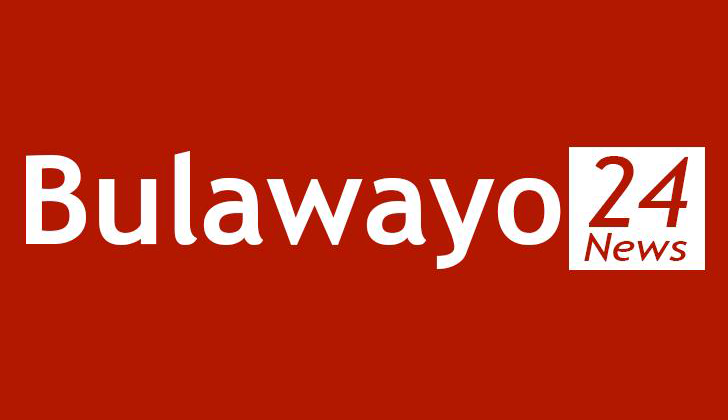 Bulawayo Mayor Solomon Mguni has described the legendary Ernest "Maphepha" Sibanda, who won Premier Soccer League titles as a manager and chairman of Highlanders an administrator par-excellence, whose legacy should be immortalised.
Sibanda won multiple championships with Highlanders as a manager between 1998 and 2002 and the 2006 league championship as club chairman.
It was during his era as manager that the trailblazing Bosso side clinched four league championships on the trot that Maphepha enjoyed much success in football.
The Bosso class of 1998 understood Maphepha and formed a bond that went beyond the dressing room.
He was a friend and father figure to all the players, visiting them at their homes to check on them after training or matches, and they confided in him their personal problems, some of which he helped solve.
Fans also loved Maphepha for his ritual of always being the first to emerge from the tunnel in a packed Barbourfields Stadium and bouncing the ball on the centre circle, arousing Bosso supporters.
That class of '98 wrote their own beautiful piece of history, enjoying success after success, with the likes of Zenzo Moyo, Thulani Ncube, Bekithemba Ndlovu, Tapuwa Kapini, Joel Luphahla, Noel Kaseke, Simon Sibanda, Alexander Phiri, Gift Lunga Jnr, Mubariki Chisoni, Amon Chimbalanga and Thabani Masawi, among others, forming that fearsome Bosso outfit.
Maphepha worked with Rahman Gumbo and Eddie May as his coaches.
Speaking at the launch of the Ernest Maphepha Sibanda Junior Football Development Award at St Pius Catholic Parish in Njube, Mguni was charmed by Bosso's class of '98 for honouring their former manager by recognising clubs whose youth development policy yields results.
Moyo and Lunga (Jnr) represented their peers, who have volunteered to be part of the process expected to live beyond Maphepha.
"What's important to us as Bulawayo is to have a new culture of honouring our celebrities, our greats while they are alive. For a long time, people have had a tendency of speaking glowingly about someone when they have died just to please those attending the funeral.
Maphepha was a manager par-excellence, who managed a PSL club to glory and national team to glory. There's no better way of honouring such a person than to celebrate and appreciate his life while he's alive," said Mguni, who is also patron of municipal side Bulawayo City FC.
"We're here not as Bulawayo City FC, but as an administration of the city to say this culture must cascade, not only to football greats, but to other aspects of life. You may recall that when we buried musician Calvin Nhliziyo, we said let's honour our people, appreciate and make them understand that we love them and their works while they are alive.
Imisebenzi kaMaphepha is there for all to see. His works are well documented and don't need a rocket scientist to explain what he has done for the City of Bulawayo and Zimbabwe at large. He touched a number of lives, some of whom have served the country with distinction."
Mguni said by playing for both Highlanders and Caps United, Maphepha united people.
He also shared some conversations he has had with Moyo that prove Maphepha had passion for the game.
"Zenzo always speaks about a story when they were in camp preparing for a game against Dynamos and Maphepha stormed into the dining room when players were having breakfast and said; 'Okuseground, abantu sebegcwele, balindile' and apparently players left their food and went on to play the match without having lunch and won that game.
"I always remember the passion he had for the game of football, the passion he had for junior development, that is why we need to honour him. The Ernest Maphepha Sibanda Junior Football Development Award will go a long way in terms of immortalising his legacy," Mguni said.
Moyo, who rose to become the most lethal striker in the land, scoring almost 50 goals in two seasons before departing for Cyprus mid-season with a harvest of 24 goals, said Maphepha played a big role in shaping his career.
"It is not a secret that we grew up under the wing of Maphepha. To us, setting up this award is a token of our appreciation. We're showing love to him while he's alive instead of stampeding over each other to pass moving eulogies by his graveside. Of what use will that be to say we loved him when he no longer hears us," said Moyo.
"I remember at one time Maphepha drove his personal car to go to Botswana to get my clearance so that I join Highlanders. I've grown to be the man I am today because of his teachings. This is why we chose to set up this here at church, to start on the right path and have God in it. We also know that there are factional wars in football, so by launching Ernest Maphepha Sibanda Junior Football Development Award at church we know we're protected by God."
Lunga Jnr said they had been bouncing off ideas for about three months on how to best honour Maphepha.
"We want to celebrate the life of our father, who groomed and kept us on the right path. We were a handful, but he tolerated us. We appreciate the influence he had on our lives and families," Lunga Jr said.
An emotional Maphepha, who was a benefactor of the defunct Umthala FC from Mpopoma where current Highlanders' assistant coach Bekithemba Ndlovu honed his coaching skills was happy with the former players' gesture.
"I know that there are others who could have been honoured like this, but you chose to start with me. I'm happy to see you grow to be the men you're today," said Maphepha.
He recalled reprimanding Lunga for disappearing when they were in camp at Fairmile Hotel in Gweru.
"He couldn't respond when I asked him what he was doing and he just stared at me. He was betrayed by smoke from his nose, but I didn't tell anyone what Lunga had done. Now he is a father and I'm happy for him," he said.
"Then there was Zenzo; he was naughty and troublesome. I remember telling the whole squad that no one was bigger than the system, including Zenzo, whom the players looked up to. Zenzo just kept quiet and after training, I drove to his place to talk to him because I knew I had to handle him delicately because of his short temper. At the end of the day, it was Highlanders who won because we put lots of passion and sacrificed a lot with those boys.
"I wish at the official launch of this legacy project, all those boys Biya, Mubariki Chisoni, Sautso Phiri and others will be around so that I remind them of their naughtiness and the good times we had," Maphepha said.
Source - chronicle