News / Local
Young Women for ED Gwanda outreach launched
23 Jan 2022 at 08:00hrs |
Views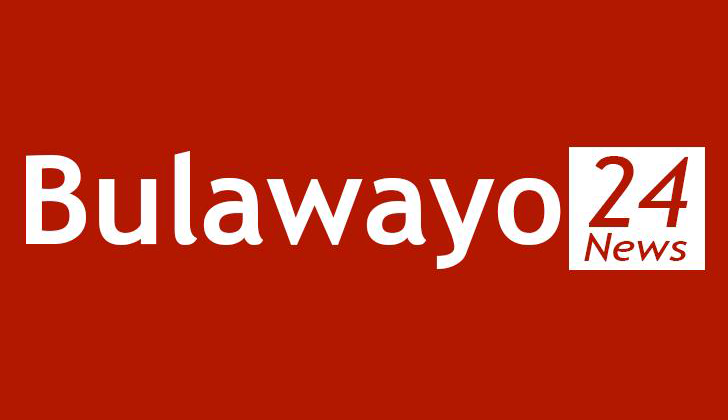 THE Young Women for Economic Development (YWED) has spread its wings countrywide with the Gwanda chapter launched.
The women empowerment oriented organisation last year successfully launched outreaches across the country's 10 provinces.
In Matabeleland South, Beitbridge District became the first to have an outreach launched with Gwanda District following yesterday.
The proceedings started off with a march around the CBD as they conscientised the public on the organisation's objectives and goals.
Addressing hundreds of young women at Gwanda District Club, youthful organisation Affirmative Action Group (AAG), through the Matabeleland South chapter vice-president and prominent businessman Fisani Moyo who was sharing a lecture on empowerment and business start-ups, said young women should draft strategies on how they could empower themselves.
"As young women the ball is now in your court as for a start-up business you should have a well mapped dream of what you want to do. You should draft good proposals too, which can help you to be supported with loans by Government, private sector players and even the ruling party, Zanu-PF," said Moyo.
He said they should also consider upgrading their academic skills in order to run viable businesses.
"Success comes with sacrifices and determination and therefore I call upon young women to enrol at colleges and varsities so that they are able to have a sharp mind in the dream road you would have chosen. As a businessman, I today (yesterday) donate 1 000 day-old chicks to various young women in the organisation as start-up capital," he said.
YWED national coordinator Ms Sithabile Gandi-Ndlovu said the inclusion of women across all sectors will enhance economic productivity.
"The meaningful and progressive development of Zimbabwe is possible and only achievable especially with the full inclusion and empowerment of women in the economic dispensation of the country and as such the modus operandi of the YWED is to loudly amplify this noble cause.
"Women are the engine of development hence their efforts must be equally appreciated and embraced that they can meaningfully contribute towards the economic development," said Ms Gandi-Ndlovu.
She said the puzzle of economic development continues to be incomplete especially without their full inclusion in the economic spaces.
"It is therefore imperative for the young women to be vibrant and actively dedicated towards this noble cause. It is also the starting point of unlocking economic prosperity.
Women's participation in the economic spaces is central to realising women's rights and gender equality which in turn meaningfully contributes towards the economic turnaround as well as closing the gender gaps.
This is also because there is a positive correlation between gender equality and economic productivity," she said.
YWED Gwanda District chairlady Ms Tynathie Moyo said:
"This launch is a momentous occasion as it is the first of its kind to support young women in economic development. It empowers mostly the girl child and young women. Women constitute a greater percentage of our population thus if they are supported economically they will add to our GDP per capita immensely.
As young women of Gwanda we have been privileged to engage in projects that will uplift us economically. I would like to thank our President Mnangagwa and the First Lady under the New Dispensation and Second Republic for supporting this initiative."
The Minister of State for Provincial Affairs and Devolution in Matabeleland South, Hon Abednico Ncube, in a speech read on his behalf by his representative Mr Peter Mahlathini, encouraged young women to contribute to the country's economic development.
"The Constitution of Zimbabwe was amended in 2013 to provide a variety of economic and social changes, economic empowerment and the inclusion of women.
It also provides for other domestic legislation, institutions and policies to be amended in line with the government's gender quality goals.
"The particular focus on women stems from a recognition that, worldwide, women have been historically disadvantaged in terms of education to access to assets, land and other economic or social resources. This, in turn, has provided a rationale for gender mainstreaming as a policy response to gender inequalities.
Zimbabwe is also a signatory to and has ratified several regional and international protocols, treaties, conventions and other instruments protecting and promoting gender equality in general, and the employment of women and girls in particular.
"Domestic efforts include the establishment of a robust national gender mechanism, supported by the Ministry of Women Affairs, Community, Small and Medium Enterprises, Gender Focal Persons (GFPs), women's groups, the National Gender Policy and other institutions and structures promoting gender equality," he said.
Zanu-PF Provincial Chairman for Matabeleland South Province, Hon Mangaliso Ndlovu said the initiative to economically empower young women had government backing.
"This is a remarkable gathering as young women meet to teach each other about economic development. The President of the Republic of Zimbabwe ED Mnangagwa also says in our development we are leaving no one behind.
You have our full support from the government, everything that you want to do as long as it is to empower young women, let us know and we will make sure that those things become a reality.
I want to challenge young women to partake in leadership positions fearlessly. In 2023 30 percent of councillors will be women, so be part of it young women, " he said.
Source - The Sunday News