News / Local
Ramaphosa's R62m farmgate scandal puts spotlight on David Mabuza
10 Jun 2022 at 20:25hrs |
Views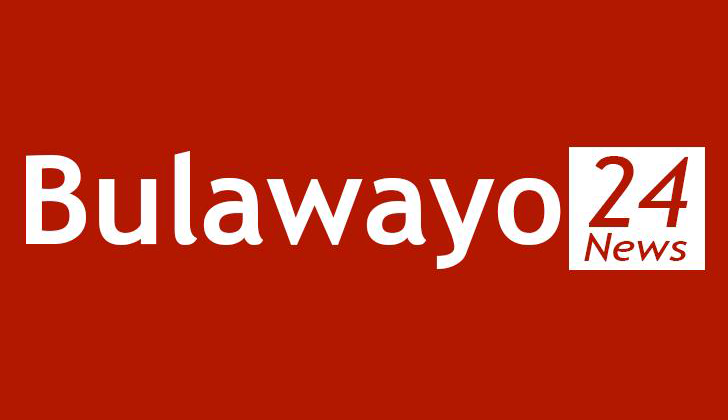 The $4 million (about R62m) farmgate scandal, which threatens to cut short President Cyril Ramaphosa's presidency, has thrust his deputy David Mabuza into the spotlight as a possible replacement.
But who is Mabuza? His first stint as a top government leader came in the late 1990s, when then Mpumalanga premier Mathews Phosa sent his driver to fetch the then headmaster Mabuza from school to swear him in as the provincial education MEC.
Under premier Thabang Makwetla, Mabuza moved to the agriculture department, where he started planning to become provincial chairperson of the ANC.
Mabuza is respected for playing his cards very close to his chest, sometimes planning years ahead of events.
His then contender for the position of ANC provincial chair, Lassy Chiwayo, later said Mabuza had recruited him to be his deputy five years before he was eventually elected chairperson.
Mabuza is popularly known as DD, from his first names David and Dabede, but has other monikers by which he is known to his constituency.
"Those doing big business in Mpumalanga call him Nkulunkulu. That means he is the God who has provided business opportunities to the historically disadvantaged. But make no mistake, white farmers also love him. He is the kind of guy who doesn't close any race out of business opportunity," said a tenderpreneur close to the ANC.
Sources that the Pretoria News interviewed requested not to be named for fear of prejudice should Mabuza not become president.
In some circles, the deputy president is referred to as Babe (Swati for father) due to the generosity he has shown the people of his home town of Barberton.
"You hear many things about Mabuza but what you never get to know is that poor community members who are not even aligned to the ANC used to collect food parcels outside the former premier's premises every month. Each family would get a month's worth of groceries without any questions asked. That's why they call him Babe, because they view him as a father who never lets them go to sleep hungry," said an ANC insider.
Others call Mabuza Boet, which means brother or big brother.
"Some see Mabuza as a political adviser who played a big brother role to up-and-coming politicians such as the current chairperson, Mandla Ndlovu. The chairperson has learned a lot from the deputy president and as such I don't buy into the story that Mpumalanga has turned its back on Mabuza. Just watch the space ," the insider said.
South Africans have grown familiar with the name The Cat, which simply means Mabuza is a political survivor.
"If you remember well, DD's enemies declared that his political career was over when he was contesting former MEC Rhulani Mkasi for the position of ANC provincial chairperson. Mkasi had all the numbers but when conference sat, he declined the nomination, leaving DD to win uncontested. People were shocked and started to say he has nine lives.
"Then came the time when he fell sick and the media declared him dead through unreliable sources.
"It was DD who peddled the unconfirmed rumour in order to see the people who did not want him around any more. There were many. To their dismay, DD returned to the Mpumalanga government complex and told them to their faces that the Cat was back," said a local newspaper owner in the Ehlanzeni region.
However, Mabuza is not only known for the good he has done for others.
He is also known as a ruthless politician who crushes his enemies completely.
"DD is a well-known chess player who plays against himself. All the pieces on his chess board are individuals that he wants to deal with one step at a time.
"That is why he is associated with the word Emagwaveni, or Guavaland, which speaks to his ability to send people into an economic wilderness or bushveld where the only things they will be able to eat are guavas. Those who have wronged him know this very well but will not speak out because they still tremble when they think of him," said a former Mabuza ally who now backs Ramaphosa.
Another Mabuza ally disagreed, stating that Mabuza was a merciful politician.
"Remember when they poisoned him in Bushbuckridge, he did not punish those people even when he knew who had done it. Instead, he promoted some of them to the national structure of the ANC. Even those who hosted parties to celebrate his imagined death were kept in power within the provincial government executive. He doesn't punish, he unites," said the ally.
During the Nasrec conference in 2017, Mabuza ruffled many feathers when he handed Ramaphosa victory over Nkosazana Dlamini Zuma.
Mabuza had been clear that he supported neither of the two camps at the time, namely the CR17 and NDZ camps of the ANC.
He stood for a non-aligned faction that he called Unity, which ultimately gave its numbers to the CR17 faction, crowning Ramaphosa the ANC president.
To his credit, unlike other ANC members who were facing allegations of corruption, Mabuza refused to be sworn in as deputy president of the country until his name was cleared by the ANC integrity commission.
Ramaphosa recently stated that he would present himself before the commission in light of the farmgate scandal.
Mpumalanga ANC chairperson Mandla Ndlovu was not available for comment.
Source - Pretoria News