News / Local
Zimbabwe locks up 550 Malawian migrants
18 Sep 2022 at 16:57hrs |
Views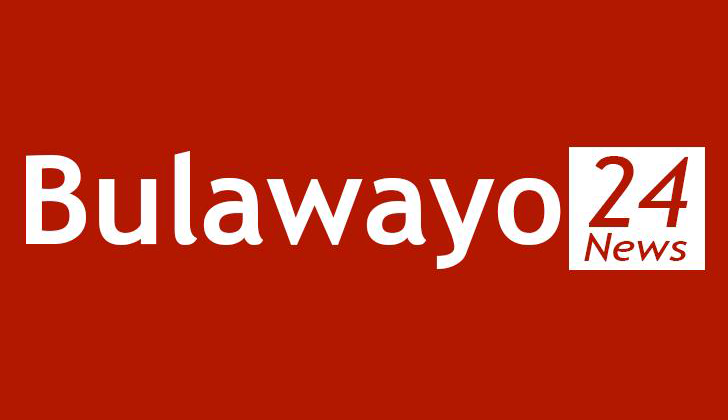 ABOUT 550 Malawian citizens are languishing in Zimbabwean prisons after being arrested in the country en route to or from South Africa without adequate travelling documents, The NewsHawks has established.
The immigrants are in prisons with criminals although the majority have no criminal records, raising human rights questions. In most countries undocumented immigrants are held in holding facilities and not prisons.
An investigation by The NewsHawks established that Zimbabwe has 548 Malawian nationals in its jails.
Of the total, 317 are held in Harare, 83 are in Whawha, 82 in Chivhu and 66 in Mvuma prisons.
Most of the immigrants had no intention of staying in Zimbabwe but were arrested while on their way to South Africa. A significant number were arrested while travelling back home from South Africa, which is also home to about three million Zimbabweans, according to estimates although a government census conducted this year puts the figure at 773 246.
Ironically, the Zimbabwean government has been complaining over the ill-treatment of its citizens in South Africa over lack of documentation.
Government officials confirmed imprisoning the 524 Malawian nationals, adding they are working with the International Migration Organisation (IOM) and the Malawian government to send them back home.
Zimbabwean and Malawian governments have jointly requested for assistance from the United Nations-run IOM in the form of fuel for buses that are being organised to ferry the irregular migrants back to Malawi.
The NewsHawks understands that the Malawian government has pledged to provide buses to ferry the prisoners from Harare.
The Zimbabwean government through the ministry of Foreign Affairs has written to IOM, requesting logistical support including the provision of 1 000 litres of fuel.
The government requested cash and not fuel coupons, for the exercise.
IOM confirmed that it is currently assisting the Zimbabwean government to repatriate the detained migrants.
"We are supporting government (Zimbabwean) through the provision of varied logistical support as we always do where funding is available. We cannot provide any other details on the progress of this operation or how long these Malawian nationals have been in Zimbabwe," said Fadzai Nyamande-Pangeti, IOM Zimbabwe media and communications specialist.
Ministry of Foreign Affairs spokesperson Livit Mugejo confirmed the deportation, but said: "These are not prisoners; they were only intercepted and found to have inadequate papers. The embassy of Malawi is processing their papers for them to go back to Malawi."
The Zimbabwe Human Rights Commission (ZHRC), a constitutionally-mandated independent body that defends human rights, says it is unfortunate that the immigrants are locked up in prison despite not being criminals.
ZHRC has been conducting regular assessments of the prisoners.
"Most of the times we get to find irregular immigrants in our prisons," said Eric Mukutiri, ZHRC head of programmes.
"We have been engaging with the authorities so they address the problem, the majority of them would be travelling to South Africa. They just use Zimbabwe as a passage, on their way to South Africa, so they say."
Mukutiri said some of the immigrants are even caught on their way back from South Africa to Malawi and other countries.
"It is no longer referred to as illegal migration, but irregular. This simply means that someone has not entered the country using the regular way. Our view as a commission is that as a country, we should have a different way of dealing with them because when they are caught, they are put into jail on an immigration warrant," Mukutiri said.
Deportations have in most cases taken long to finish processing due to lack of resources by the countries involved, thereby exposing marginalised populations like women and children to gruesome prison conditions.
"In some cases, the immigrants themselves will need to be assisted by their families, or embassies of their respective countries. So, sometimes embassies bring money and buses to help deport their citizens. The deportations are routine, they happen more often. Embassies have to verify, and after verifying, in a month or two, their citizens are sent back," Mukutiri said.
ZHRC says the government should come up with other measures of holding illegal immigrants, other than jailing.
"Our view is that, since these people are not charged … as criminals facing prosecution, they should not be imprisoned. We have been citing examples in other countries where immigrants are not jailed, but put in a holding centre.
"If you look at Lindela (holding facility) in South Africa, it is an immigration center where people are held whilst awaiting deportation," Mukutiri said.
"So, that is the advice we have given government, that they should set aside centers for immigration so that they manage immigration issues differently other than putting in prison women and children alongside suspects awaiting trial.
"Some of them will stay very long in those prisons, because the system is not efficient."
Diplomatic relations between Zimbabwe and South Africa have nosedived in recent years over the high number of undocumented locals staying in the neighbouring countries. Any Zimbabweans are staying in South Africa because of better job opportunities while some are seeking healthcare, putting a strain on public resources. Some South African have accused Zimbabweans and other nationals in the region of crimes and stealing their jobs.
Last month, the head of Health in South Africa's Limpopo province Phophi Ramathuba lashed out at a Zimbabwean woman who had sought medical attention in the country before lashing out at President Emmerson Mnangagwa for failing to do his job.
Although there was backlash targeted at Ramathuba, she has insisted that the province's health budget was being strained by foreigners, mostly Zimbabweans and suggested that Mnangagwa should be billed.
Zimbabwean ambassador to South Africa David Hamadziripi wrote to Pretoria over the ill-treatment of a Zimbabwean woman in a hospital in Limpopo by Ramathuba.
"The Embassy of the Republic of Zimbabwe in Pretoria watched with shock and disbelief the video (images) in which the Member of the Executive Council (MEC) of Health Limpopo Province, spoke to a Zimbabwean national who happened to be a patient in a hospital in the province," read part of the note.
"The Embassy has been in contact with the government of South Africa, through the Department of International Relations and Cooperation, to whom it has conveyed the concerns of the government of Zimbabwe on the comments made by the MEC."
Cabinet last expressed concern that Zimbabweans were being wrongly depicted as the chief perpetrators of crime in South Africa hence their targeting by xenophobic groups.
"Cabinet would like to reassure the nation that government remains committed to ensuring that citizens are given the requisite protection and accorded the necessary dignity," said Monica Mutsvangwa.
Despite the growing rift, the South African government has extended Zimbabwe Exemption Permits (ZEP) for citizens settled in the country.
Almost 200 000 Zimbabweans were in limbo as the South African government had maintained that it would not extend the ZEPs, which are lapsing on 31 December this year.
Source - thenewshawks