News / Local
Rowdy mob disrupts CCC presser
09 Nov 2022 at 05:17hrs |
Views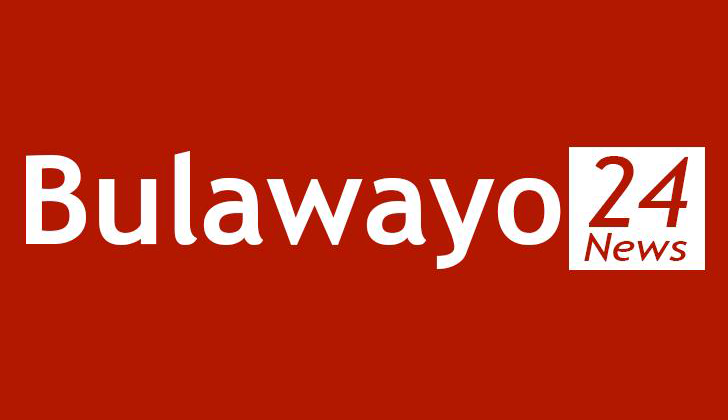 SUSPECTED Zanu-PF youths yesterday cordoned off the Media Centre in the capital to block opposition Citizens Coalition for Change (CCC) party leaders from holding a Press conference.
CCC spokesperson Fadzayi Mahere, secretary for elections Ian Makone and his deputy Ellen Shiriyedenga were forced to escape through the back door as suspected Zanu-PF youths stood guard at the Media Centre entrance along Jason Moyo Street in Harare.
The rowdy youths later stormed into the building and took away CCC banners and materials meant to be used during the Press conference.
CCC, led by Nelson Chamisa, had called the Press conference to update the media on issues to do with elections as the country prepares for polls next year. CCC party activities have often been disrupted by suspected Zanu-PF activists, and in some cases, the disruptions have been violent leaving people dead or hurt.
During the March by-elections, a rally, which was being addressed by Chamisa in Kwekwe, was disrupted and one of his supporters, Mboneni Ncube, was killed.
Last month, CCC proportional representation MP for Bulawayo Jasmine Toffa was severely beaten while campaigning for her party in Insiza.
Many other incidents targeting the opposition marred by-elections across the country.
During yesterday's melee, armed riot police were dispatched to the venue as the political tensions heightened in central Harare.
Despite police presence, the suspected Zanu-PF youths disrupted the Press conference, which was later reconvened.
Addressing the media, CCC spokesperson Fadzayi Mahere described the disruption as a Zanu-PF tactic to force the party to boycott the upcoming election.
CCC has ruled out boycotting elections.
"We started late because Zanu-PF stormed our venue and stole our brand property that includes banners and other identifying material," Mahere said.
"But we have to continue because CCC is a party of courage. Zanu-PF is running scared because no political party that is confident of its public support storms the venue of a Press conference and uses violence and steals another party's material. What is more disappointing is that we have the Zimbabwe Republic Police stationed outside. They are armed and in their riot gear and they are at the venue yet they are unable to stop the violence."
Mahere said Zanu-PF could not continue using the police to silence political opponents.
"Our constitutional right to gather and share our narrative, ideas and plans must not be impeded. We do not call ourselves change champions for nothing. Zanu-PF is trying to do everything it can to stop us from participating. A boycott is out of question no matter how much violence and intimidation they use. We are going to march forward."
Zanu-PF spokesperson Christopher Mutsvangwa professed ignorance on the matter.
"They must go and report the matter to the police. It's a minor issue that they can solve. We don't condone violence in Zanu-PF. The President (Emmerson Mnangagwa) is preaching the gospel of peace. If people break the law they should face the wrath of the law. This is just a political scoresheet to throw the name of Zanu-PF into disrepute. The matter should be reported to the police. Otherwise we won't go anywhere with political crybabies."
Yesterday evening, Mahere told NewsDay that they would file a police report.
National police spokesperson Assistant Commissioner Paul Nyathi said: "As of now no report has been made to the police, but the police is ready to make investigations on the matter."
Speaking at the Press conference, Makone raised concerns over the "shrinking electoral environment" in the country.
"The Nyatsime 14, who include legislators Job Sikhala (Zengeza West) and Godfrey Sithole (Chitungwiza North), have spent 147 days (in prison) without trial causing distress to their families, but they remain motivated. We emphasise and call upon the Judiciary to separate itself from the clutches of the regime. Zanu-PF is in panic mode that is why it has resorted to violence. To the police, I say, reports were made in Insiza, Matobo, Chirumanzu but no one has been arrested. Are we not correct to say that the police have been captured? And Zec (Zimbabwe Electoral Commission) — the Constitution mandates it to take measures and systems to eliminate electoral violence and other malpractices. Justice Priscillah Chigumba (Zec chairperson) should come out in the open to tell us what those measures have done. If they cannot, we are right to conclude that they (Zec) are captured."
Meanwhile in Gutu district, Masvingo province, CCC officials have red-flagged escalating violence being perpetrated by suspected Zanu-PF members.
In a statement, CCC Gutu leaders Sessel Zvidzai and Evelyn Masaiti said: "We have noted with concern the unprovoked physical attacks and torture of CCC members particularly around Mpandawana growth point, now a red spot for political violence that has resulted in serious injuries and death. We also note and condemn the partisan and unprofessional manner in which the Officer-in-Charge at ZRP Mpandawana handles political cases by placing Zanu-PF thugs above the law of this country. The culprits are known, but are never charged or arrested."
Source - Newsday Zimbabwe