News / Local
Thousands demand Uebert Angel's arrest
04 Apr 2023 at 06:34hrs |
Views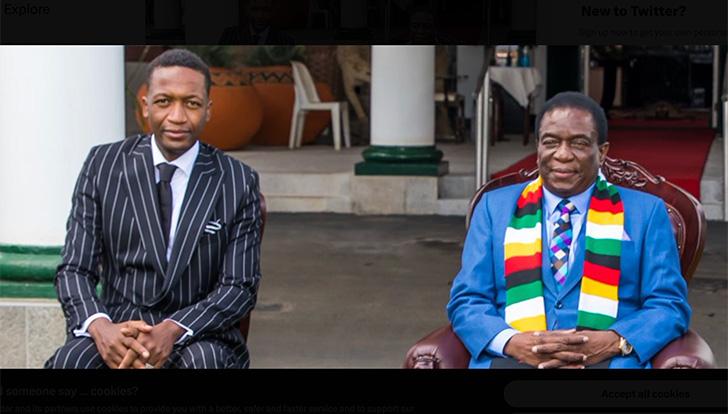 OVER 16 000 Zimbabweans have signed a petition calling on police to arrest Zimbabwe's ambassador-at-large, Uebert Madzanire, alias Uebert Angel, after he was implicated in an alleged money laundering and gold smuggling scam by international news channel, Al Jazeera.
The petitioners also want the British government to freeze Angel's assets.
The petition was initiated by a United Kingdom-based Zimbabwean, Cathy Fikile Tshezi.
"The president of Zimbabwe Miners Federation (ZMF) Henrietta Rushwaya (Emmerson Mnangagwa's niece) and Uebert Angel have been involved in money laundering and smuggling gold out of Zimbabwe to Dubai," the petition read.
"There are other nationalities involved in this cartel. As Zimbabweans, we strongly believe that all assets in the United Kingdom that belong to Eubert Angel should be frozen as there's is evidence that they were acquired illegally. It is now time for all Zimbabweans all over the world and those who sympathise with us to bring this to an end, and we take action by signing a petition that Uebert Angel has to be arrested for the crimes he has committed. The billions that are laundered and gold smuggled can help build back the economy of Zimbabwe."
The Anti-Corruption Trust of Southern Africa (ACT-SA) also called on Zimbabwean authorities to stop politicising the Al Jazeera's Gold Mafia documentary.
"ACT-SA is deeply disturbed by spirited efforts from some politically exposed persons (PePs), their sympathisers and other authorities who are politicising Al Jazeera's exposé," an ACT-SA statement reads.
"Instead, the exposé should be taken positively to inform investigations and bring to book all those fingered in the scandal. The stance taken by some PePs and authorities shows clearly the lack of political will to fight corruption, yet the level of corruption exposed by Al Jazeera has the potential of bleeding the Zimbabwean economy. The amounts of money lost through the Gold Mafia are too huge and would have significantly improved the ailing Zimbabwean economy."
Source - newsday