News / Local
Zimbabwe is poor because of IMF
21 May 2023 at 08:12hrs |
Views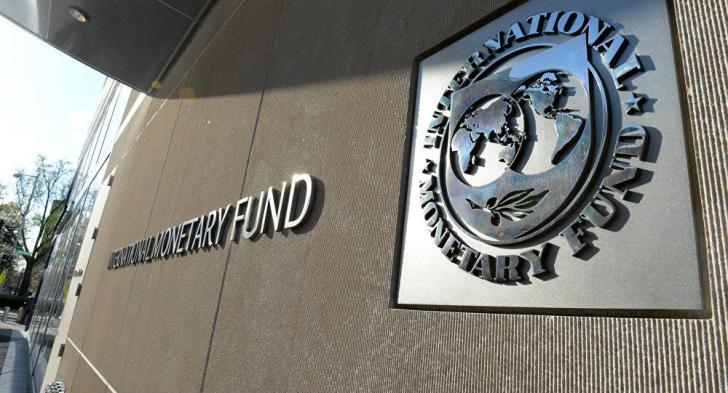 THE International Monetary Fund (IMF)'s programmes have come under fire from civil society, which claims they have lasting repercussions on public service delivery, development, and poverty.
The remarks by civil society organisations come as Zimbabwe is attempting to reach an agreement with the IMF on a new Staff Monitored Programme (SMP) as a condition for a debt negotiation it is now having with its creditors.
African Forum and Network on Debt and Development (Afrodad) executive director Jason Braganza last week told the fifth debt conference in Harare that the debt crisis affecting Zimbabwe and Africa was not by accident, but by design.
"The representatives of government here will know that the IMF programmes have deep-seated consequences and long-term effects in poverty, development as well as the provision of public services," he said.
"Indeed, the IMF in its own African outlook has admitted that this deep crisis will happen on investments in education and in health in the coming years and are a potential threat to Africa in the benefits of achieving its youth bubble.
"Development economists keep saying this is an asset for economies for developed continents. If we are not investing in education and in health then youth benefit will continue to suffer and we will not reap the benefits of the youth bubble. Debt crisis is systematic and affects the entire content at a moment that we as a people must stand together to address this situation."
Braganza said Zimbabwe and the African continent were set for another round of very deep fiscal consolidation and austerity programmes under the auspices of the IMF.
More than 32 countries have been identified by the IMF as already debt distressed. Public debt in sub-Saharan Africa has more than tripled since 2010.
Braganza said total African eternal public debt stood at US$726 billion as of 2021 while the fiscal debt receipts of the continent has widened from 4,8% of gross domestic product (GDP) in 2021 to 5,2% of GDP in 2022 and is expected to grow and widen even further.
He added that the public debt to GDP ratio had increased from 32% in 2010 to 57% in 2022.
"This is just to give you an example of how big this debt crisis actually is. As a continent we all sit on a US$644,9 billion in external creditors. We will pay up to US$68,9 billion in debt service just in 2023. Together what these figures mean is that we, as African countries, owe an equivalent of 24% of our combined GDP in 2021. In 2019 and in 2020, sub Saharan countries transferred US$10,5 billion and US$1,04 billion to private lenders and Chinese.
He said the World Bank data from one of the accredited agencies, Fitch indicated that the total debt service payments due in 2022 and 2023 will rise US$52,3 billion from US$21,4 in 2022.
"I share these statistics because they should be a warning of the difficult life that lies ahead. There are more countries that apply to the G20 common framework and possibly even default on their debt. What this means is that the continent will be set for another round of very deep fiscal consolidation and austerity programmes under the auspice of the IMF," he said.
Braganza, however, commended the Zimbabwean government for spearheading the structured dialogue platform for the country's arrears clearance and debt resolution process, saying there was no reason for this process to fail.
"It is with great excitement that we welcome this programme. There's no reason why this programme will not work for Zimbabwe and for the people of Zimbabwe.
"The arrears clearance programme has been on the reform agenda that is geared towards the principles of prudent debt, debt management and debt sustainability. It equally opens up the economy for investment, not just external, but for domestic investment," he said.
Source - The Standard