News / Local
Maviri's family pays homage to Ezra 'Tshisa' Sibanda
15 Aug 2023 at 06:32hrs |
Views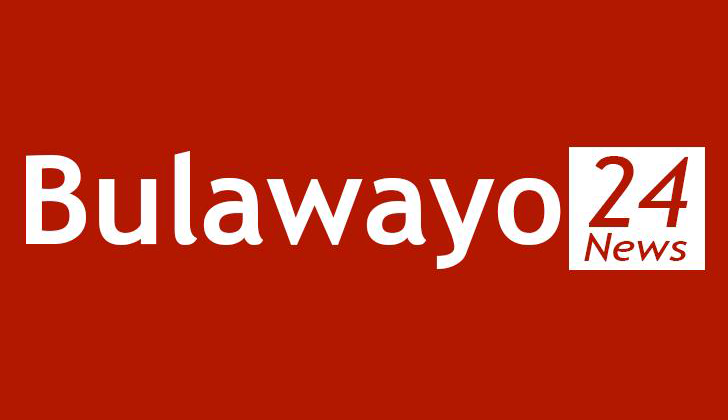 The family of the late Insimbi ZeZhwane drummer and provincial hero, Thembinkosi "Maviri" Mpofu has thanked all those who supported them, singling out funeral service company, Kingdom Blue and media personality Ezra "Tshisa" Sibanda for the role they played.
Speaking at the artiste's burial in Bulawayo on Sunday, the family's spokesperson, Ndabengwa Mpofu said: "I'm thankful for the help we received. We're grateful for the part that Mr Ezra Tshisa Sibanda played and we're pleased with the help that he got for our family. . . and not forgetting Kingdom Blue funeral who have helped us a lot in these hard times."
Sibanda was very active in mobilising support for the band from the time they were involved in a car accident on August 5.
From pushing for Mpilo Central Hospital to call doctors to attend to injured members of the band (as some were not available at the time) to mobilising support for the late members of the band, Sibanda and the team he was working with, was very handy.
Using his Facebook page, Sibanda also kept people updated on Maviri and Ma Eli's funeral arrangements as well as the status of the members who were admitted to hospital.
Kingdom Blue managing director, Mbongiseni Ncube whose company forked out R2 million to cover funeral expenses for Maviri and Elvis "Ma Eli" Mathe, said their gesture was a sign of corporate social responsibility.
"The decision to assist these two gentlemen was one of our key drivers for social corporate responsibility as Kingdom Blue. We decided to assist the families because these are our heroes and if no one celebrates them, it wouldn't look nice as they've been entertaining the nation and the world at large," Ncube said.
"It's our desire that we keep these two heroes alive even after they've departed and we'll make sure that their names are not removed from our Zimbabwe entertainment industry."
Other than covering funeral expenses, Kingdom Blue has also committed to paying school fees for MaEli's two kids, one aged six and another aged three.
Relatives and friends pay their last respects to the late Insimbi ZeZhwane drummer Thembinkosi "Maviri" Mpofu who died in a car accident
In his graveyard eulogy for Maviri, musician Godolude said the late guitarist was always willing to work with anyone.
"Maviri worked with me when he started his musical career. He was always ready to work. Sometime later, an offer came and I called him and asked him if he could work with the group (Insimbi ZeZhwane) and it was fruitful as he successfully proved to be a strong character," Godolude said.
Insimbi ZeZhwane manager, Bahlanu Sibanda said the late hero was never problematic as he respected everyone.
"We worked very well with him and there were no elements of disrespect as he always respected everyone. From the time he started his music career, it was clear he was going to be a hero in the music industry. He was born on Independence Day and laid to rest during Heroes' Holidays. It shows how special he was," the manager said.
Insimbi ZeZhwane had recently relocated to Zimbabwe from South Africa and they lost two key members at a time they were getting bigger and readying for bigger events, including a tour of the UK.
"As Insimbi ZeZhwane group, we have lost two key parts of our group at a time we were starting to believe that the group will go far and prosper," said a disheartened Sibanda.
Also speaking at the burial service, Bulawayo Provincial acting deputy director, Pardon Munyaka representing Bulawayo Provincial Affairs and Devolution Minister Judith Ncube said the departure of Maviri affected the whole nation.
"The Government of Zimbabwe joins you in mourning our beloved one, and our President Dr ED Mnangagwa sends his deepest condolences to you. The departure of the late Thembinkosi Mpofu has not only been felt by immediate family but also by the entire Bulawayo community and Zimbabwe at large," he said.
Munyaka also praised Kingdom Blue Funeral Service for the good gesture they displayed in paying tribute to the late Insimbi ZeZhwane band members.
"I'd like to thank Kingdom Blue Funeral Service for ensuring that the families of our fallen musicians are given comprehensive support. Their dedication to outlining every necessary step, striving for excellence in all they do, and their relentless pursuit of alleviating any additional burden is truly remarkable," Munyaka said.
Source - the chronicle