News / Local
Postal voting, ballot papers raise stink in Zimbabwe
17 Aug 2023 at 06:54hrs |
Views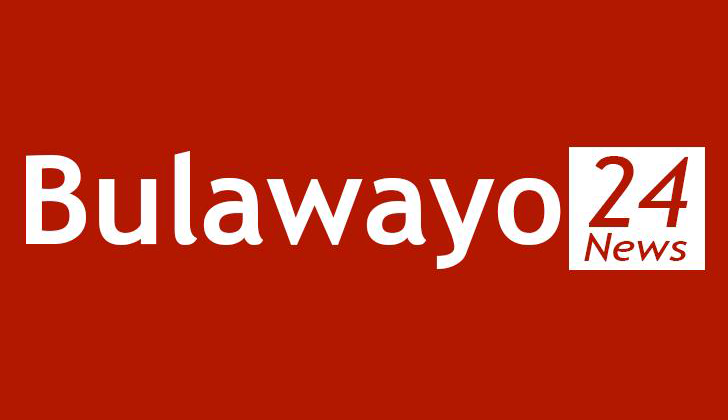 OPPOSITION Citizens Coalition for Change (CCC) leader Nelson Chamisa says his party will reject postal votes "conducted in contravention of the law" amid allegations that the Zimbabwe Electoral Commission (Zec) secretly printed ballot papers for next week's election.
There are unverified reports that police officers in various parts of the country were being forced to vote for the ruling Zanu-PF party under the watchful eye of their bosses among them the police intelligence, a superintendent and an officer-in-charge.
"It's illegal and criminal to force or command officers to vote against their choices or will!! We will not accept
#Postal
Votes conducted outside the law," Chamisa posted on microblogging site X (formerly Twitter).
Members of the uniformed forces started casting their postal votes on Tuesday, with opposition political parties professing ignorance of both the ballot paper printing and voting process.
Yesterday, some police officers claimed they were being forced to vote against their will.
"They were sitting next to us voting and watching how we cast our votes," said one police officer who asked not to named fearing victimisation.
"I think the publication of ballot papers yesterday (Tuesday) by other police officers made our commanders change tack and there is strict monitoring of the voting process."
On Tuesday, several ballot papers showing police officers having voted for the Chamisa went viral.
Yesterday, a video of a police officer in Masvingo calling out names of police officers to get into the voting room exposed rigging under the postal voting system.
Zec told a local weekly State-run paper recently that 17 483 voters drawn from the diplomatic service, uniformed forces and election officials had been cleared for postal voting.
Speaking at a Press conference in Harare yesterday, CCC spokesperson Fadzayi Mahere said the party received "distress" calls from all the country's 10 provinces of police officers complaining.
"We received complaints from police officers who were made to vote in front of their bosses. We even received a distress call from the CID headquarters in Harare. We are going to take legal action," Mahere said.
Zec deputy chairperson, Rodney Simukai Kiwa, told NewsDay on Tuesday that postal voting was not subject to monitoring as "there is no way postal voting can be monitored".
National police spokesperson Assistant Commissioner Paul Nyathi said he was unaware of the matter.
"I am hearing this for the first time from you guys," Nyathi said when contacted for comment.
"If it's true that the members are being made to vote in that way, they must approach the office of the Commissioner-General of police to register their concerns."
Zec recently gazetted Statutory Instrument 140, which amended section 75(1) (d) of the Electoral Act to allow the chief elections officer to receive postal votes not later than three days of the voting day instead of 14 days.
According to law, postal voting is only available to individuals and their spouses who will be on government business or outside the country on polling day.
European Union Observer Mission (EU EOM) Press officer, Eberhard Laue, yesterday confirmed receiving reports of police officers voting.
"EU EOM observers are currently looking into this information across the country," Laue said.
"Initial findings pertaining to this topic and all other observed aspects of the electoral process will be presented by EU EOM chief observer Fabio Massimo Castaldo in the mission's preliminary statement in a Press conference two days after the election day.
"To note: This statement will only reflect the EU EOM's analysis up to this stage, as important elements of the electoral process are still ongoing."
In an interview with NewsDay, CCC deputy spokesperson Gift Siziba said the opposition party had not been informed on the printing and design of the ballot paper.
"The whole process is marred by irregularities," Siziba said.
"The issue of the ballot paper is one major issue of contention. As it is right now we are not aware where the ballot paper was printed, by who or even how many."
Several other political parties also raised complaints over the printing of ballot papers in secrecy.
United Zimbabwe Alliance leader Elisabeth Valerio said Zec had not yet gazetted her as a candidate in the upcoming elections because when other candidates' names were gazetted, she had a pending court case over her candidature.
"In the letter Zec wrote to us in response to our complaint, Zec chief elections officer [Utloile Silaigwana] wrote wrong spelling of my name and I am very particular about that," Valerio said.
"What guarantee is there that Zec will put my name correctly on the ballot paper and when we have not seen it? I don't even know whether my name is on the ballot paper or not."
Zimbabwe Coalition for Peace and Development leader, Trust Chikohora also said he was not aware of the design of the ballot paper or details of the printing process.
Meanwhile, CCC has filed an urgent application for High Court to compel Zec to disclose who printed the ballot paper, number of ballots distributed to all polling stations and serial numbers by polling stations where the ballots were delivered, among others.
Source - newsday