News / Local
Mnangagwa cuts ribbon on 23 fire tenders
19 Aug 2023 at 16:18hrs |
Views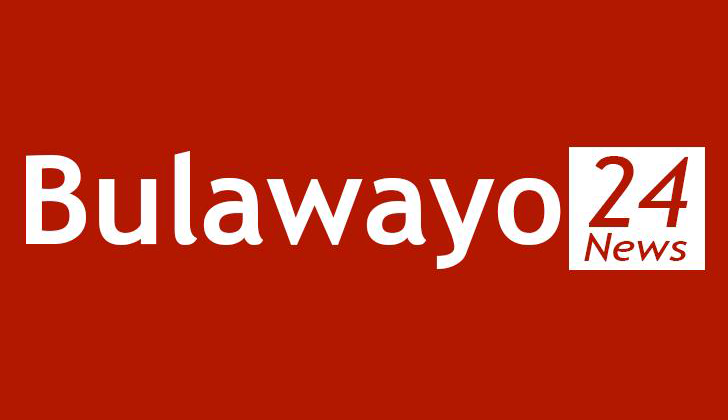 IN a remarkable achievement by the Government, President Mnangagwa yesterday commissioned 23 firefighting trucks out of a total of 133 acquired from Belarus. A momentous step forward was also taken with the establishment of a multi-hazard national disaster management centre in Harare.
The fire engines will be distributed across all 92 local authorities as the Zanu-PF Government has once again bailed out failing opposition councils, amid indications that Harare only had four working fire engines servicing 46 wards and industrial areas.
Harare and Bulawayo City Councils will each receive four fire engines as the Second Republic's engagement and re-engagement thrust continues to bear fruit.
Commissioning the fully equipped firefighting trucks at Harare Showgrounds, President Mnangagwa highlighted the gravity of the situation.
"Most alarming is the fact that the majority of local authorities are ill-equipped to deal with the threat of fire. In Harare Metropolitan Province, only four fire tenders are functional to serve a total of 46 wards, including industrial sites, neighbouring towns and local authorities. This trend is unacceptable.
"It is upon this grave background, therefore, that the Zanu-PF Government has taken upon itself to prioritise the procurement of fire -fighting equipment to mitigate against fire hazards," he said.
President Mnangagwa added that: "Hence, the contract between the Government of Zimbabwe and the Republic of Belarus, which was signed in March 2023, for the supply of firefighting equipment has seen the delivery of this first batch of 23 fire tenders."
The President said the robust arrangement of providing training services, augmented by the supply of spare parts, will see workshops being established in Harare, Bulawayo, Masvingo, Mutare, Chiredzi and Gwanda, among other towns.
"Over and above this, my Government is accelerating the establishment of a Multi-Hazard National Disaster Management Centre here in Harare.
"In the context of our broader co-operation framework with Belarus in the area of training and skills enhancement, Educational Safety Centres that focus on all forms of hazards and disasters will soon be rolled out," he said.
President Mnangagwa said the fire machines will be distributed to all 92 local authorities for the responsive management of fire incidents with Harare and Bulawayo Metropolitan provinces getting four fire tenders each, while other councils will get allocations determined by their need and size.
"To beneficiaries of the fire fighting equipment, I urge you to put the machines to good use and ensure the requisite regular care and maintenance," he said.
The President said the Zimbabwe National Defence University, as one of the country's strategic institutions, is set to get one machine for training purposes and another that will be on stand-by to cover the New Parliament Building in Mt Hampden.
"As has become the norm with the equipment we are sourcing from Belarus, the firefighting trucks are coming with back-up services, spare parts and accessories, thus guaranteeing after-care services," he said.
"This is commendable. Additionally, simulators will be supplied to assist in the training and operation of the fire-fighting trucks. Training of operators, drivers, firefighters, mechanics and commanders of the fire brigades, shall be undertaken by AFTRADE and the Ministry for Emergency Situations of the Republic of Belarus."
President Mnangagwa said following his State Visit to Belarus in January 2019 and the reciprocal State Visit by the President of Belarus, Aleksandr Lukashenko in January this year, the relationship between Zimbabwe and Belarus has been growing from strength to strength.
"The signing of a number of Memoranda of Understanding in January 2023 has further scaled up our co-operation.
"Notwithstanding the fact that Zimbabwe and Belarus are both victims of the illegal sanctions imposed by some Western countries, we continue to broaden areas of economic co-operation for the mutual prosperity of our peoples," he said.
President Mnangagwa said Phase 1 and Phase 2 of the Belarus Farm Mechanisation Facility, which includes tractors and combine harvesters has positively impacted on the country's unfolding success story in agriculture production and productivity as well as our national food security.
He said the timber industry equipment from Belarus has also helped in the resuscitation of the country's forestry sector.
President Mnangagwa said incidences of fire are negatively affecting the economy, especially in strategic sectors such as agriculture, plantations and forestry assets, tourism as well as communication, among others.
"Regrettably, recent trends show that fire has become one of the major threats to people's lives, livelihoods and properties.
"This has been exacerbated by climate change, including improper use and storage of Liquid Petroleum Gas, electrical faults, veldt fires, accidents and trafficking of inflammable and hazardous substances," he said.
President Mnangagwa said it was disheartening to note that during the past year alone, the country recorded a total of 3 141 fire incidents which consumed about 804 588,09 hectares of land.
He said 10 people died at a farm in Umzingwane District as a result of a fire, while Kombani and Eland lodges worth over US$1 million were burnt to ashes.
President Mnangagwa said in Zvimba, 45 hectares of winter wheat and 28 houses were destroyed, at Chindunduma High School and St Francis Xavier's Kutama College, a dining hall and hostel were burnt down, respectively while Shamva Rural District Council offices were also gutted by fire, among other such cases.
President Mnangagwa also congratulated the various entities who have worked with a commendable sense of urgency that has seen the delivery of this equipment, especially as the fire season is upon the country.
He called on all communities across the country to make greater efforts towards the prevention of veld fires.
President Mnangagwa also expressed his profound gratitude to the President Lukashenko, for the support and success milestones Zimbabwe is witnessing.
Belarus was represented by Deputy Minister of Industry, Dzmitry Kharytonchyk and Deputy Minister for Emergency Situations General Igor Bolotov.
Source - The Chronicle