News / Local
'Unity can save Zimbabwe'
29 Aug 2023 at 08:04hrs |
Views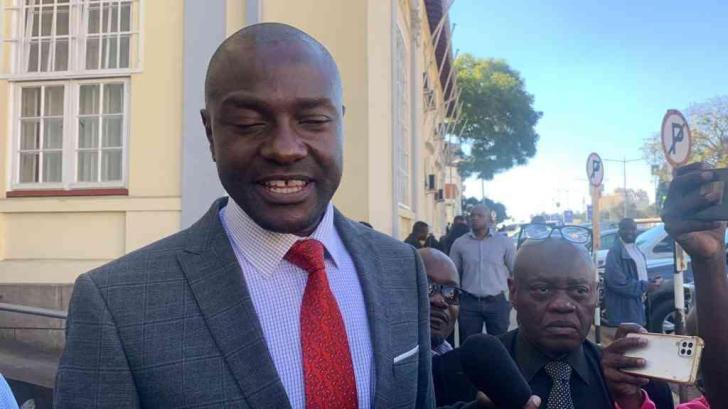 ZIMBABWE'S economic and political challenges will continue to haunt the nation as there is no unity among the citizens, losing presidential candidate Trust Chikohora has said.
Chikohora participated in the August 23 and 24 harmonised elections as the Zimbabwe Coalition for Peace and Development presidential candidate and polled 10 230 votes.
The Zimbabwe Electoral Commission (Zec) declared President Emmerson Mnangagwa winner, although Citizens Coalition for Change (CCC) leader Nelson Chamisa has rejected the result.
Zec says Mnangagwa polled 52,6% of the vote, while Chamisa received 44% of the vote.
Chamisa has, however, dismissed the results as a "blatant and gigantic fraud" and has since declared that the CCC will challenge them.
However, in a statement after the announcement of the result on Saturday night, Chikohora conceded defeat before congratulating Mnangagwa on his victory.
Chikohora said polarisation among Zimbabweans had perpetuated the socio-economic and political problems bedevilling the country.
"Zimbabwe is experiencing multiple socio-economic challenges that have been with us for many years now. These challenges seem insurmountable because we have become a deeply polarised society," Chikohora said.
"We believe that these challenges will only be solved sustainably if we come together as Zimbabweans, find each other and build our country as a united people."
He said his party was ready to work with the incoming government to improve the lives of the people in the next five years.
Before the elections, Chikohora reiterated that only an inclusive government would save the country from further sliding into a socio-economic and political quagmire.
Mnangagwa has already said he would revive the Political Actors Dialogue (Polad), a platform of losing presidential candidates which he says helps him with ideas on how to run the country. Chamisa, refused to join Polad when it was formed in 2018 dismissing it as a useless talkshow.
Source - newsday