News / National
Zanu-PF: The re-birth and the re-opening
29 Apr 2018 at 08:54hrs |
Views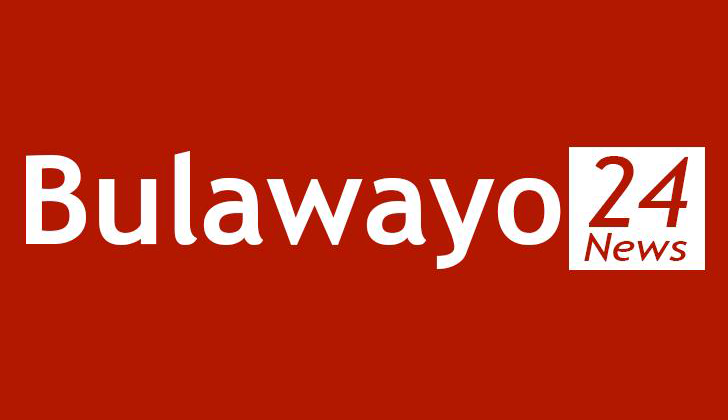 THERE is a certain refreshing aura around names on the official list of candidates contesting today's Zanu-PF primary elections ahead of national elections scheduled for July this year.
Some of the names, do not guarantee an articulate and compelling chanting of the revolutionary party's slogans but assure you of getting the job done when it comes to economic revival or the business push that is being championed by President Emmerson Mnangagwa.
From the very day he assumed office on 24 November 2018, President Mnangagwa has emphasised that his Government will not pursue the politics of antagonising supposed enemies as was in the past but rather push policies that further Zimbabwe's economic and national interest.
His "Zimbabwe is open for business" mantra has become an anthem and would-be investors have been falling over each other as they queue to scan the Zimbabwean market.
Addressing Johane Masowe YeChishanu Vadzidzi VaJesu Church pilgrims from across Africa at their Madziva Shrine, Mashonaland Central Province last Wednesday, President Mnangagwa said FDI commitments over the last four months had topped the $11 billion mark.
"For the past four months, we have been discussing and realised that investment commitments have passed $11 billion as companies are angling themselves for mutual benefit. The figures are too high as we have never reached such numbers previously," said the President.
Zimbabweans of the requisite intellectual ability and requisite industrial experience, the type that talk the language that is well understood by investors which the country is pulling all stops to lure, have responded by submitting their CVs to contest national elections on the Zanu-PF ticket. This is a first for the ruling party.
While some will naturally fail to make it past the primary test, their mere participation will push them in good stead with the ruling party and going forward, they will have Zanu-PF's ear should the ruling party retain power as is widely expected.
Most importantly, some will make it through and go on to take public office and begin to run public offices the way they are used to: the business way.
Mines and Mining Development Minister Winston Chitando, hitherto an unknown political actor but an accomplished business executive recently Executive Chairman with the country's second platinum producer – Mimosa Mining Company, has already secured his way to the national election after being nominated unopposed for the Gutu Central parliamentary seat.
It would be folly for a Zanu-PF supporter to expect Chitando to burst into a revolutionary song, typical Zimbabwean style, at Mupandawana Business Centre and get the crowd on the edges of their seats before addressing a political rally punctuated by compelling slogans.
It's not his field.
You will never get that from a technocrat of Chitando's worthy.
Not that it's wrong, NO. It's just not his forte.
An accountant by training, Minister Chitando in December left his position as Mimosa Mining Company Executive Chairman, a position he had assumed in April 2013 having previously served as Managing Director of the company since October 2007.
He has been in the mining sector since 1984 when he joined Anglo American Corporation as a graduate trainee at Hwange Colliery Company and he comes in with a wealthy of experience which will be key in realising President Mnangagwa's dream of championing economic revival on the back of the mining sector.
It is no surprise therefore that barely four months into his new "job" Minister Chitando played a key role in the signing of the $4, 2 billion platinum investment deal that will see the creation of 15 000 direct as 75 000 indirect jobs.
The constituency that Minister Chitando is "inheriting" is being vacated by Zanu PF Chief Whip Lovemore Matuke. For such a senior Zanu-PF member to leave the seat for Minister Chitando, there must be something big going on in Gutu Central.
Those who have worked with him at Mimosa, will tell you that Gutu Central is blessed because Minister Chitando is a man of action and very few words. No wonder why, despite clinching several mega mining deals, he remains modest and humble.
Several other captains of industry, business leaders, industrialists and professionals have heeded the President's call and are battling it out with the usual campaigners for the right to represent the ruling party at the July national plebiscite.
Distinguished travel and tour operator Emmanuel Fundira has made a pitch for the Shurugwi North National House of Assembly seat where he is battling it out with incumbent and former Tourism and Environment Minister Francis Nhema and three other comrades.
Whether Fundira goes on to win the right to run for Shurugwi North on behalf of Zanu-PF or not, tomorrow will tell us, but the most important thing is President Mnangagwa's pitch and call for a new path has convinced this tourism technocrat to ask for a front row seat in the ruling party juggernaut.
If he goes on to win, you are assured the President's ear is now being whispered into by a person who know all the ins and outs of the industry.
Fundira is a heavyweight in the tourism sector and if these are the people that the ruling party and the President will work with then the sector is surely poised for a rebound.
As chairman of the Safari Operators Association of Zimbabwe, President of Operators and Outfitters Association of Southern Africa (OPHASA) and Non-Executive Board Member of several listed and non-listed companies Fundira has a wealthy of industrial experience.
Those amongst us who follow current affairs would know of Africa's richest billionaire, one Aliko Dangote, of the Dangote group who of late has been working on a framework to invest in locally.
The person behind his interest and visit, businesswoman and filmmaker, Josey Mahachi has made a pitch for the Hatfield House of Assembly seat.
While negotiations between Government and the Dangote group are still ongoing and whether he goes on to invest or not, for Mahachi to have nailed down a businessman worthy over $13 billion and convince him to fly into Zimbabwe over and above sending several technical teams speaks on her acumen.
And to think that she is among the people vying for a front row seat into the circle that the President will and can assign duties, brings a positive vibe and expectation to Zimbabwe's economic prospects.
There has been something toxic about Zimbabwean politics over the years that some who have earned title in academics have previously considered themselves rather too smarter for our national politics.
But the trend has changed, Foreign Affairs and International Trade Minister Retired Lieutenant-General Dr Sibusiso Moyo who holds a PHD in International Relations and easily gets away as the most qualified for the foreign affairs brief that Zimbabwe has ever had has also jumped in.
Appointed into Government in December last year as one of the five non constituency technocrats, Dr Moyo – under President Mnangagwa's leadership, has been the face of Zimbabwe's reengagement effort and has seen it worthy the while that he is pitching for a return via a senatorial seat in Mberengwa.
Other notable executives, business people and professionals in the revolutionary party's primaries are Chitungwiza Central Hospital chief executive Dr Obadiah Moyo, former Confederation of Zimbabwe Industries president Calisto Jokonya (Chivi South), former Zinara boss Frank Chitukutuku (Goromonzi South) and this publication's Features and Opinions Editor, Garikai Mazara (Guruve South).
Zinwa chief executive officer Jefta Sakupwanya (Mutasa Central), Grain Millers Association of Zimbabwe Chairperson Mr Tafadzwa Musarara, banker and corporate guru Mr Ozias Bvute, ZBC journalists Tendai Munengwa and Andrew Neshamba (both Mt Darwin South) and Richard Siyakurima (Uzumba) are also in the race.
It's not only Zimbabwe that is open for business. Zanu-PF is also opening up for serious business. This is refreshing and re-assuring.
Source - Sunday News