News / National
Police, courts corrupt, says Mnangagwa
19 Apr 2019 at 11:12hrs |
Views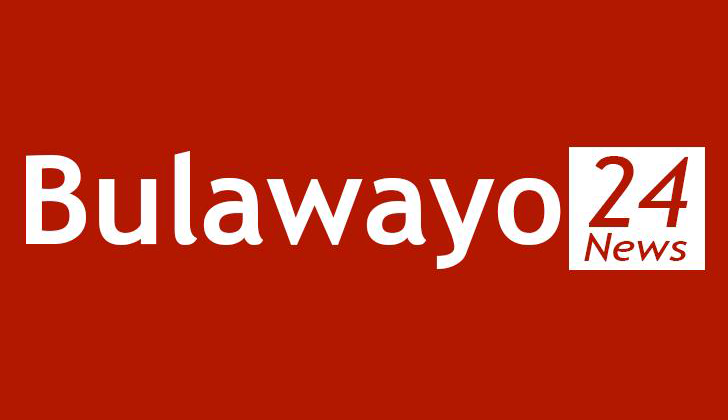 PRESIDENT Emmerson Mnangagwa has said the country's institutions such as police, the National Prosecuting Authority (NPA) and the judiciary are so corrupt so much that it is a herculean task to fight the scourge that has cost Zimbabwe.
In an interview that was broadcast by the State-run ZBC on the eve of the country's Independence Day celebrations, Mnangagwa promised to deal with corruption that was at the heart of his predecessor Robert Mugabe's government.
"...corruption is deep rooted, I thought by saying let's stop corruption those who are corrupt will fear and stop, it is not like that, it is so rooted that you have to fight it from A to Z, in most systems, institutions and structures there is an element of corruption, to fight it you need the police to unearth and investigate, but also within the police there is corruption, the next stage you need prosecution, that is the National Prosecuting Authority (NPA) they need to prosecute the cases so once the case has passed the corruption in the police it has to pass the corruption in the National Prosecuting Authority, then it must go to the courts and they are also elements of corruption there so the corruption is so deep," said Mnangagwa.
Although noting that not everyone in the institutions he singled is corrupt, Mnangagwa said the cancer that is gnawing at the heart of the country's moral and social fabric, impeding economic growth in the process needs a holistic approach.
"I am happy that you find people who are against corruption in all these institutions, in the police not everyone is corrupt, in the NPA not everyone is corrupt in the judiciary not everyone is corrupt...I am a lawyer I understand the profession, I am not happy but I must allow the judiciary process to take its course without interference," said Mnangagwa.
Several bigwigs including former Cabinet ministers have been arrested since Mnangagwa came to power in 2017 and but there is yet to be a high profile conviction with most of the accused people still undergoing trial.
Mnangagwa singled out a loan that was given to Harare City Council by China for sanitation purposes but was diverted to uses such as purchase of luxury cars and huge salaries for the management.
Mnangagwa who described the transition from the rule of Mugabe as smooth and said whatever happened in the past belongs to the past, has been accused of targeting former succession race rivals.
Some of the notable figures include former Finance minister Ignatius Chombo, Saviour Kasukuwere (Local Government), Walter Chidakwa (Mines) Walter Mzembi (Tourism) Samuel Undenge (Energy) as well as bureaucrats such as Francis Gudyanga, and Levi Nyagura among others.
Most of the officials are linked to the Generation 40 faction popularly known as the G40 which seemingly pushed for former first lady Grace Mugabe to succeed her husband but lost the war to Mnangagwa.
In May last year, Mnangagwa set up a team of lawyers and prosecutors to form the Special Anti-Corruption Unit to deal with graft.
The unit was tasked with prosecuting officials arraigned on corruption-related charges. However, its constitutionality has been challenged.
Despite these bold moves, Mnangagwa's "fight" against corruption might just be a farce if what is obtaining during the trials of those implicated is anything to go by.
More than half the officials and former Cabinet ministers arrested so far are still to be tried for the offences.
Chombo is one of the first former ministers to be hauled before the courts and is facing a plethora of criminal abuse of office charges, criminal nuisance, fraud, violating the Prevention of Corruption Act amongst others.
His trial appears to be far from commencing after the High Court granted him an indefinite stay of prosecution pending his Constitutional Court (Con-Court) application to have all charges against him permanently resolved.
In the Con-Court application, the former Finance minister argued that his constitutional rights were violated when he was detained by soldiers after being apprehended by the Zimbabwe Defence Forces during Operation Restore Legacy.
Chombo's Con-Court application is stalling other trials where he is a co-accused including one in which he is jointly accused with Kudzanai Chipanga, Matthew Muleya and Innocent Munyaradzi Hamandishe after they were photographed wearing Zanu PF regalia together.
The trial of Local government ministry employees Lazarus Chimba and Rejoice Pazvakavambwa, who are accused of illegally facilitating the transfer of Harare City Council property into Chombo's name, also failed to kick off after Kasema indicated that they intend to jointly charge the trio.
But just recently Mnangagwa was forced to dismiss commissioners at the Zimbabwe Ant-Corruption Commission (Zacc) the statutory body in charge of fighting corruption amid concerns that the commissioners themselves were compromised.
Please donate!
If Bulawayo24.com has helped you, please consider
donating
a small sum to help cover the costs of bandwidth. Anything you can provide is appreciated, thanks!
Donate with PayPal
Source - dailynews