News / National
Chadzamira drags Chiwenga in the mud
11 Sep 2021 at 23:36hrs |
Views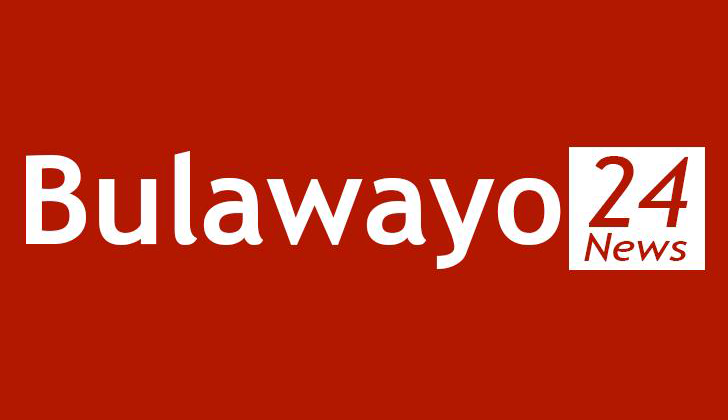 Chickens have come home to roost for ZANU PF Masvingo Provincial Chairperson, Ezra Ruvai Chadzamira as he drags Vice President Constantine Chiwenga into the mud in a bid to shrug off the abuse of office and corruption hood threatening to dramatically end his political career.
It surely never rains but pours for ZANU PF Masvingo Provincial Chadzamira as it seems his ancestors have deserted him at a time when he needed them most.
As was once prophesied by an anonymous audio recording that went viral last year 2020, the quest for power by the former MDC Activist Chadzamira has left tongues wagging in Masvingo Province as his insatiable thirst and desire for power has seemingly coroded his brains and succesfully drove him into a no return crocodile infested pool.
The "notorious" ZANU PF provincial Chairman for Masvingo Province doubling as the resident Minister has gone berserk devouring everyone whom he perceives to be against his foiled and unbridled ambition to succesfully form his own party within the mighty ZANU PF party.
Together with his brigade of politically hungry and greedy mafia of hooligans, Chadzamira's movements have been following a well defined trajectory which can be summarised in the following points where ultimate objective was to get to the highest office by all means available.
1. *Demonizing, pacifying, name-calling and sidelining of senior party authorities in Masvingo Province and ZANU PF at large.*
Chadzamira has recently stirred up a hornet's nest when he publicly claimed that the investigations being carried out on him by ZACC are being sponsored by a faction linked to the Second Secretary for ZANU PF, Vice President Rtd General Constantine Chiwenga.The public insinuations by the Resident Minister imply that he has chosen to directly fight the office of HE by misleading HE and hoodwink him into believing his frivolous and baseless claims that VP Chiwenga is leading a faction in Masvingo when he Chadzamira is the one at the thick of forming his own politocal party well known as Team Bholato in Masvibgo province. Chadzamira deliberately chose to drag the loyal VP into his dirty tracks so that he can buy another term in the sacred ZANU PF Chairmanship position by misleading the otherwise unsuspicious First Secretary of ZANU PF, HE Cde Emerson Dambudzo Mnangagwa.
Thus, in a bid to get off the hook, Chadzamira went on a brazen attack on the Hon Vice president publicly claiming that he is the sponsor of all his political woes when the truth of the matter is that his evil past was now following him up and haunting him on a daily basis. Cde Chadzamira has long been pressing the self destruction button through his extreme corrupt tendencies together with a lot of rumour mongering, backbiting and backstabbing of fellow Cdes in the struggle.
Cde Chadzamira quickly forgets that his meteoric rise to power has been based on these three crude tactics as mentioned before and these can only sustain a political career for a short period of time.What Hon Vice President Rtd CGDN Chiwenga is suffering today has been the life of the likes of Cdes Josiah Dunira Hungwe, Paul Mangwana, Lovemore Matuke(politburo members) , the Late Clemence Makwarimba and Minah Mandava all central committee members who have been pauperised by Chadzamira and reduced to trash. Regardless of the fact that all these mentioned Cdes above played a pivotal role on the rise of the then novice Chadzamira who defected from MDC in 2011, Chadzamira took every opportunity to backstab everyone of these Cdes and made sure noone of them remained standing or relevant in Masvingo Province. It is reported that Chadzanira would go to HE the First Secretary of ZANU PF and backstab every one of them in a bid to gain political relevance and become the godfather for Masvingo Province.
The whole idea by Chadzamira and his cronies was to create a fertile ground for the launch of their own political outfit within ZANU PF and this almost manifested during the recently held DCC elections. Instead of Chadzamira honoring up his shortcomings and accept that he has become very unpopular with the electorate especially due to his dictatorial tendencies manifesting through the mantra *Chairman havabvunzwi*, Chadzamira erroneously and ignorantly goes on to attack the personality of senior party officials including the VP and politburo members in a way to try and confuse HE and get away with it as he has been doing so in his entire political career.
2. *Extreme Corruption and abuse of office*Whilst it has become synonymous with many political leaders in our country, Chadzamira's corrupt tendencies have left the whole province holding their hearts in their hands. His corrupt tendencies have gone to levels never seen before. Below is a summary of very clear corruption activities leveled against Chadzamira's head.
i). *The contentious Kilimanjaro Sugar Cane Plots allocations.* These plots have been used as a weapon for mass destruction as Chadzamira has been allocating these to his close cronies with some being sold out for a lot of money used to fund their nefarious political activities across the province.Ample evidence is there clearly showing that both government and political offices are being brazenly abused.
ii).*Mining Scandals*Among many others,Old Dove Mine and King Mine form some of the well documented mining scandals which are known to everyone across Masvingo province.Whilst these are just a tip of the iceberg, Cde Chadzamira has been known to be havibg a propensity to grab any mining opportunity that presents itself across the whole province and tge people of Masvingo have had enough of his shenanigans. One fundamental question which has been raised by Masvingo Province residents is whether Chadzamira has become the law himself since he publicly insinuates tgat"chi ZACC chenyu hachindisunge ichi" when there is clear evidence and V11s that the guy is very corrupt and abuses both government and party offices.
iii). *The selling of pfumvudza and presidential inputs together with the recently released mealie-meal and social welfare commodities and presidential rice*
When one traces back to 2018, you will find out that Chadzamira and his close allied have been hoarding stuff meant for the people and feeding their own shops where inputs meant for the general populace would be sold out to the same beneficiaries for which the stuff was initially meant to be parcelled out free of charge.To make matters worse, we have well known public places where these are sold whilist we also have hoards and hoards of rice decaying in their backyards. The rice was meant to be used during crucial campaigns such as the dustrict and provincial elections. The level of looting witnessed among Chadzamira's political brigade is unparalleled and never seen before.
iv). *The Masvingo Provincial Development Trust(MPDT)*This is a trust which is supposed to be run by an established board that runs its affairs independently. As it stands, the MPDT is being run unilaterally by Chadzamira and G Mukungunugwa and with reports that Triangle ltd has been partenered to grow sugar cane on behalf of the trust, several questions are being raised on who exactly is accounting for either the losses or profits of the trust? Who is really in charge of the financial activities of the trust? Only Chadzamira and Gody Mukungunugwa knows better.
3.. *Formation of a deadly and powerful strategic alliance with the former ZANU PF National Political Commisar, Cde V. Matemadanda and Cde Chadzamira.*
The coming together of the then NPC and Provincial Chair for Masvingo Province was a significant step towards the successful formation of a faction famously known as Team Bholato in Masvingo Province. The two powerful Cdes were very tight friends and Matemadanda's involvement was meant to give Hon Chadzamira leverage in every party process that was going to be held under the tutelage of the then mighty NPC. The duo successfully installed several of their own DCC structures accross Masvingo Province including that of Masvingo, Zaka, Chivi, Chiredzi and Bikita Districts among others. Masvingo DCC election was one of the most shambolic and chaotic internal elections ever to be held in ZANU PF and has left the party in complete disarray. Regardles of the complaints and noise over these elections, Matemadanda made sure that their imposed DCC candidates stood as winners even when everyone in ZANU PF knew that a rerun was the way to go in the whole of Masvingo province. The main reason why these were imposed was to make sure that Chadzamira personally controlled the whole province through this installed powerful but puppet structure.
4.*Using DCCs to create the core for Team Bholato or Chadzamira faction and party.*Cde Chadzamira and his cronies who include Hon C Maronge of Masvingo south Constituency, Hon F Musikavanhu of Chiredzi, Councillor S. Manyanga (Masvingo Provincial Youth PC), Councilor G. Mukungunugwa (ProviciaChair Youth League) and Hon Svuure of Zaka were hyperactive in the formation and establishment of the newly installed DCCs across the province. Their major objective was to make sure that Chadzamira's handpicked DCC candidates would be installed across the whole province regardless of whether the candidates were popular by way of votes or not.These would then plslay a pivotal role in future restructuring exercises as is the current scenarion in many districts especially in Masvingo District among others. The Chadzamira installed DCC candidates have been causing chaos and pandemonium as they have been creating parallel and fake structures(cells and branches) all of which are sorely meant to swindle both district and provincial elections in Chadzamira's favour thus making sure that Chadzamira clandestinely retains the chairmanship post at all costs so that his political shenanigans can live another day.
5.*Purging and suspension of well known loyalist of HE Cde ED Mnangagwa on frivolous charges and cooption of questionable characters into PEC and PCC*In a bid to create and succesfully installbis puppet PCC structure where his factional decisions are not queried, Chadzamira has been on a continuous drive to purge and replace all of HE's loyalists while name calling anyone seen to be opposing their sinister political agenda to create their own party within ZANU PF. Surprisingly, Chadzamira's girlfriends were seen putting status that was running aciuntdown to the big day where they purportedly claimed that Chadzamira was going to assume the Vice Presidency of the country and Party but was quickly removed when the death of the Late rtd Lieutenant General SB Moyo was announced. How that was going to happen remained a mystery to the people of Masvingo. While the circular to stop all cooptions made after April 2021 was issued out to all provinces, Masvingo Province led by Chadzamira and J Masosota has chos3n to ignore the circular and they create their own circulars to counter the NPC circulars and one wonders where Chadzamira and his cronies obtain their power from. As to make this point clear, before the NPC office had issued a circular allowing the party to start branch restructuring, Cjadzamiraand his DCC cronies had almost completed the formation of party branches even before the circular was issued. Chadzamira and his cronies would go on to install their own preferred branch structures so that they can go on to install their own district structures which will then vote them back into office during the upcomig provincial elections. It remains to be seen how the Chadzamira-ZACC saga shall come to an end as as he battles for survival and has taken a very solid stance that they better go down fighting the ZANU PF system rather than throw in the towel. Interestingly, several of Chadzamira's perceived close allies have effectively jumped ship joining the masses,the influential war veterans, several other king pins including more than two thirds of Masvingo province legislators, central committee members and politburo members who have cut ties with Chadzamira accusing him of destroying the party from within. Chadzamira has been left fighting a lone battle which his few cronies believe can only be sustained through manipulation of the crucial party branch structures together with the impending district structures as Chadzamira, his DCC and his close allies hold critical positions in the party which has allowed them to come up with fake cells and branches which are meant to be used for formulating fake districts accross the province.
Source - Byo24news