News / National
Zinara disburses more than $4,7bn for ERRP2
20 Sep 2021 at 06:11hrs |
Views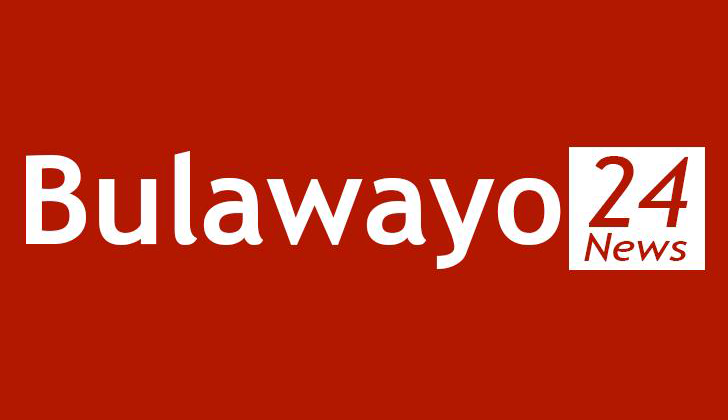 THE Zimbabwe National Roads Administration (Zinara) has disbursed more than $4,7 billion for the Emergency Road Rehabilitation Programme (ERRP2) with road rehabilitation works now 50 percent complete.
In February, President Mnangagwa launched the ERRP2 targeting to rehabilitate at least 26 000km across the country by year end. Most of the country's roads have outlived their lifespan and the rains that were received in the 2020/21 rainy season worsened their condition. Government is committed to rehabilitating the road network as infrastructural development is key to attaining an upper middle-income economy by 2030.
Most road authorities have been involved in road rehabilitation works including pothole patching, re-gravelling and grading to make them traffickable again. An ERRP2 report shows that 50 percent of work has been done across the country so far as road authorities have gravelled 70 percent of the targeted 16 284km network, 70 percent of 556km drainage structure repairs and construction.
The report also shows that by the end of August, Zinara had disbursed $4,7 billion to road authorities such as the Department of Roads which received $1,4 billion, the District Development Fund (DDF) received $1,7 billion, urban local authorities received more than $855 million and rural local authorities received $744 million.
Bulawayo City Council received $72 million, Harare City Council received $199 million, $101 million was shared by local authorities in Matabeleland North while local authorities in Matabeleland South got $53 million.
The report shows that Plumtree Town Council, Beitbridge Town Council, Gwanda Town Council Beitbridge Rural District Council (RDC), Bulilima RDC, Gwanda RDC, Mangwe RDC last received funds in June as they had not made acquittals to Zinara on the money they received.
Only Insiza, Matobo and Umzingwane RDC were allocated funds between June and the end of August.
In Matabeleland North, Binga RDC, Kusile RDC, Hwange RDC, Bubi RDC, Lupane Local Board, Hwange Local Board were also not allocated any funds between June and end of August due to failure to acquit while disbursements were made to Victoria Falls City Council, Nkayi RD, Tsholotsho RDC and Umguza RDC.
In a statement, Transport and Infrastructural Development Minister Felix Mhona said the upgrading of the road network has gathered momentum in line with President Mnangagwa's vision.
"This bold commitment is premised on the understanding that good road infrastructure is a key economic enabler as we implement the National Development Strategy 1 (NDS1) which feeds into Vision 2030. From our perspective as the ministry responsible for road infrastructure development, the main thrust is to ensure that the transport sector plays a pivotal role in facilitating swift and safe movement of people and goods across all sectors," said Minister Mhona. He said the target of the ERRP2 programme is to ensure that no region is left behind.
"The programme is targeting both rural and urban roads and I am delighted to report that remarkable progress has been made across the breadth and length of our country. In the Second Republic, development has no colour and knows no region as we are taking everyone on board," he said. "Our target is to repair more than 26 000km of our road network by year-end under ERRP2. For us to achieve this milestone, the Zinara should play its critical role in mobilising and ensuring timely disbursement of funds to road authorities."
Minister Mhona challenged Zinara management to innovate and scout for new revenue streams to fund road rehabilitation projects.
"It is no longer business as usual as we implement the integrated results-based management in line with our President's Vision. At this juncture, we are happy with the timely disbursement of funds by Zinara. And we should keep this momentum bearing in mind that we have set targets," said Minister Mhona. Zinara acting board chairperson Ms Lizwe Bunu said the parastatal is working around the clock to ensure that it delivers on its mandate.
"It can be recalled that Zinara together with the Ministry of Finance and Economic Development were tasked to mobilise funds for the ERRP2. This has not been an easy task because of the various challenges brought to the fore by Covid-19 pandemic. As an institution, Zinara remains resolute knowing fully well that it has a target to meet," said Ms Bunu.
She said Zinara is also cognisant that it has to meaningfully contribute towards implementation of NDS1 and transforming the roads to be in sync with President Mnangagwa's vision of an upper middle-income economy. Ms Bunu said road authorities that have not received additional disbursements had not made acquittals as expected.
"For road authorities that have not received any disbursements it is because they have not availed acquittals to Zinara for the previous disbursements. For a road authority to receive a disbursement it should prove to Zinara that the previous disbursement was used to fund road related project(s) and without that proof, Zinara cannot make the next disbursement," said Ms Bunu.
"Road authorities that have not acquitted are hereby encouraged to acquit so that they can receive their allocations and be able to fully implement road maintenance programmes."
Source - chroncile