News / National
Engineer Simela Dube laid to rest
05 Jan 2022 at 05:53hrs |
Views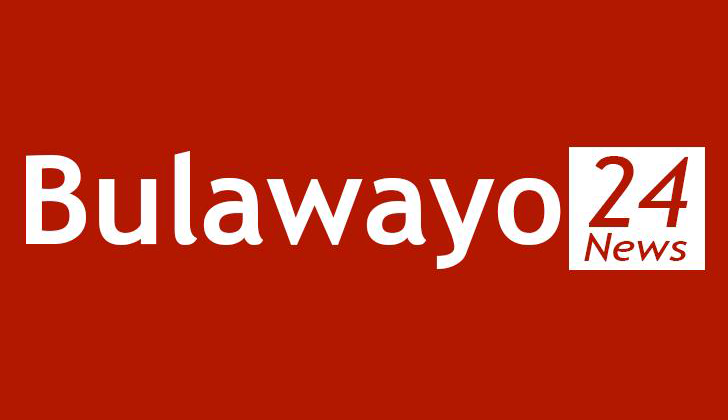 THE late Bulawayo City Council (BCC) Director of Engineering Services Engineer Simela Dube epitomised humility and tackled Bulawayo service delivery challenges head on.
Through his innovations, council managed to source funds to address service delivery issues despite limited resources and this is part of his legacy.
Eng Dube who died last Thursday was buried yesterday at Lady Stanley Cemetery which is reserved for the city's luminaries.
Before his burial, a service was held at the Amphitheatre.
Those who spoke eulogised Eng Dube as a humble, dedicated and ever smiling man.
Authorities said due to his work ethic, it will be difficult for the city to find someone who will fill his shoes to drive the city's agenda.
Family, friends and colleagues talked about how Eng Dube could easily go unnoticed as he would blend in within any social circles to an extent that no one would even know his status.
Bulawayo Town Clerk Mr Christopher Dube said when the city was struggling to provide housing as a result of economic challenges, Eng Dube introduced a pre-sale scheme that saw many home seekers making payments first to enable council to service housing stands.
"Even during times of hardships and challenges, he continued to develop innovative solutions to address them. He took every challenge head on and went on to conquer it. He epitomised leadership excellence as per the old vision of the City of Bulawayo, assisting the city with pioneering projects in local governance. His innovative ideas were key in the city of Bulawayo smart city trajectory and we became a city of firsts," said Mr Dube.
He said through Eng Dube's leadership council was able to introduce a transport policy which resulted in kombi operators forming companies.
"He achieved a lot of activities throughout his career and some of the key aspects include; pre-sale housing delivery strategy.
He was one of the people who developed this innovative idea in a bid to provide housing despite the harsh economic environment. Adoption of the smart city concept in line with the city's vision to be a transformative city by 2024," he said.
Mr Dube said through Eng Dube's astute leadership, council worked with private developers in public private partnerships.
He said Eng Dube introduced the Geographic Information Systems in city planning and data collection.
"We developed the country's first water and wastewater masterplan for a local authority. Due to his innovative ideas and strategic initiative, he was able to source funding for the city in the rehabilitation of our aged water and sewer infrastructure.
He managed and spearheaded the implementation of key water and sanitation projects such as the Bulawayo Water and Sanitation Emergency (Bowser) project funded by the Australian government and implemented in partnership with Dabane Trust and World Vision," he said.
Mr Dube said Eng Dube was the focal person in the implementation of the African Development Bank (AfDB) US$33 million project to address water and sewer reticulation infrastructure among other projects.
"His passing on will affect a number of projects that he had started and was leading but it is my wish and hope that he has mentored a capable team who have big shoes to fill in ensuring that the innovative, and astute leadership continues in the department and in the City of Bulawayo," said Mr Dube.
Bulawayo Mayor councillor Solomon Mguni said Eng Dube would be remembered as a strategic thinker who diligently served the city from the early years of his career before rejoining the city in 2010.
"He was appointed the Director of Engineering Services in 2010 after Bulawayo and Zimbabwe were moving from a tough economic and social environment. He hit the ground running and implemented various projects and strategies for the city of Bulawayo to recover and rebuild its water, sewer and roads infrastructure," said Cllr Mguni.
"The hardships and lack of funds did not deter him or make him lose steam but he continued to soldier each time to come up with innovative solutions, and change the way the city did business. He was passionate about information and communication technologies ICTs and I know that he embodied the vision of the city to become smart and transformative by the year 2024."
He said Eng Dube spearheaded and encouraged the implementation of smart solutions in the city's day to day business operations and strove to ensure that we provided easy and accessible services to our clients.
Cllr Mguni said Eng Dube became a national asset in the Ministry of Local Government and Public Works due to his work ethic.
"We see the passion for excellence even from a young age through his role as assistant engineer for the design and construction of roads such as the Siyephambili Drive and Mpopoma Drive among others to his role as the Coordinator of the AfDB funded Bulawayo water and Sanitation Emergency Response Project," he said.
Bulawayo Provincial Affairs and Devolution Minister Judith Ncube said Eng Dube will be remembered for being in touch with issues that affected Bulawayo.
She said Eng Dube was committed to solving the Bulawayo water crisis that affected the city in 2020 as well as the rehabilitation of the city's road network.
"We recently held a meeting where I raised concern over the utilisation of the road rehabilitation funds that were allocated under the Emergency Road Rehabilitation Programme 2. My concern was that the funds would be taken by the central Government again. But he assured us that the funds had already been committed and he took us on a tour of the projects that had already been undertaken together with central Government engineers. They took us to tour George Avenue, 23rd Avenue, Siyephambili Drive among other roads," said Minister Ncube.
Source - The Chronicle