News / National
Zanu-PF forces teachers, nurses to buy party cards
30 Jan 2023 at 07:16hrs |
Views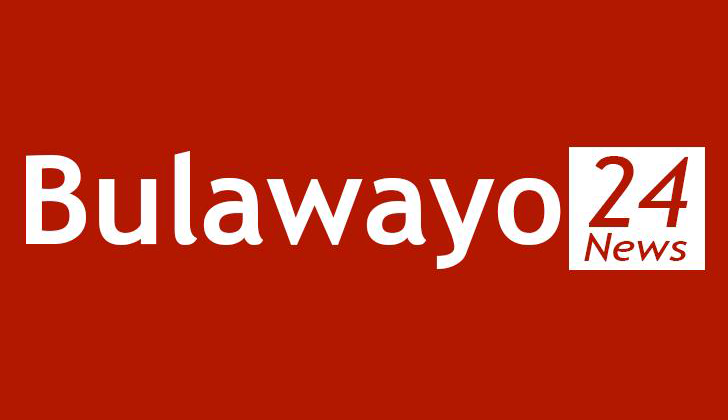 Zanu-PF took it's intimidation tactics to a higher level following reports that the ruling party is forcing teachers and nurses to buy party cards in Masvingo province.
Zaka district women boss Confidence Mukau is on the forefront and has been to Musiso Mission hospital where she allegedly forced all the nurses and teachers at the mission to buy party cards or face undisclosed consequences.
Zaka District in Masvingo has become the new battle ground for Zanu-PF factional fights and recently the party was in a restructuring and cell verification exercise with two warring factions fighting to control the exercise.
A faction aligned to Minister of State for Provincial Affairs and Devolution Ezra Chadzamira led by district women's league chairperson Confidence Mukau is alleged to have forced people at Musiso Mission into cells and to buy party cards.
The Mission is in ward 19, a well – known opposition territory which has an opposition councilor since 2008 and Musiso is home to a number of teachers and nurses as well as other Catholic members who are perceived to belong to opposition parties.
Sources at the mission said Mukau led a team which was forcing teachers, nurses and other ancillary staff at the mission into party cell registers and to buy cards at a cost of US$ 3.
"We are appealing to the press to expose Zanu-PF here in Zaka, they are forcing us to buy party cards whereas we are not even part of them. We are no longer at peace here as we are being forced to belong to the party through buying the membership cards," said the source.
Another source said a few weeks ago another team went to the mission for cell registration and they forced people to register into the cells and a number of people just submitted their names out of fear of victimization.
The source said some known party members were even left out of the exercise in a move suspected to target new members into the cells register for primary elections as the faction tries to shrug off competition form the Provincial Chairperson Robson Mavhenyengwa's camp.
"A few weeks ago they were here at the mission doing cell verification and registration. All teachers, nurses and student nurses were forced into cells and the list of names was used to get presidential inputs from GMB but only teachers from both the mission schools got the inputs and the nurses failed and they are bitter.
Mukau is alleged to have reserved the remainder of the inputs for use at her sugarcane plot in the Lowveld and the hospital side is generally disgruntled since they did not benefit and she is accused of using inputs to woo supporters to the detriment of other beneficiaries.
"Jerera and the ward 19 community is generally disgruntled with the unfair distribution of presidential inputs and Mukau has been abusing the privilege ever since she assumed her women affairs post. Since the ward has an opposition councilor, she collects the allocation on behalf of the party on the pretext that the inputs will be distributed to ward 19 residents which she together with Ward 19 A Zanu-PF party district chairperson who is also a mortuary attendant at St Anthony's Musiso Mission hospital Farai Pondo, mainly distributes to St Anthony's schools which she believes is her stronghold as she prepares for the women quota 2023 elections race," said the source.
Mukau stays at the St Anthony's High School cottage by virtue of being wife to one Mukau a building studies teacher and is also closely related to former Catholic Bishop Michael Bhasera-a privilege she uses to threaten all mission staff.
She is also accused of using her influence to get tenders of supplying mainly detergents at the school.
Efforts to get a comment from Mukau were futile as her cell was not reachable several times.
When contacted for comment, Zanu-PF Provincial Chairperson Robson Mavhenyengwa said he was not aware that people are being forced to buy party cards and warned party members who were doing that to desist from such practices saying Zanu-PF membership cannot be forced.
He said he will contact relevant authorities within the district to get an understanding of what is happening within the party rank and file.
"I haven't received any complaint about people being forced to buy party cards. However, it's unlikely for us to force people because cards are sold to members only and they come willingly so we cannot force non-members. At Musiso Mission, we have a number of party members some who are even in the district executive so those are the ones whom we target when we go there and those who are not part of us should be left out I will talk to the district chairperson to about the issue so that it will be addressed," said Mavhenyengwa.
On cell registration exercise Mavhenyengwa said he was not aware again but he understands that could possibly happen as others could be trying to influence those in cell registers so that it works to their advantage at primary elections.
"I understand what you are saying, we had a cell registration exercise in all areas Musiso included but we target our own people there. However, others could be trying to create their own cell registers for their advantage and we will look into the matter," said Mavhenyengwa.
Zaka District is well known for political violence since 2002 and a number of opposition supporters were killed and some injured and the scars of the 2002 and 2008 violence are still fresh in opposition parties.
Source - TellZim News