News / National
Zanu-PF cell verification meetings continue
06 Feb 2023 at 04:50hrs |
Views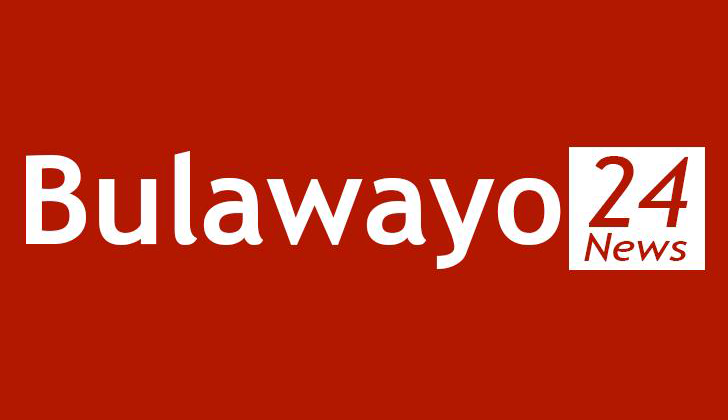 Zanu-PF continued with its cell verification meetings yesterday, with officials congregating in Chinhoyi and Bulawayo, as the party moves to strengthen itself ahead of harmonised elections expected this year.
Other provinces held their meetings on Saturday.
In Chinhoyi, Zanu-PF structures and senior officials were sternly warned against dragging traditional leaders into party business.
The warning was issued by the party's national spokesperson and politburo member, Christopher Mutsvangwa, during the Zanu-PF Mashonaland West Provincial Coordinating Committee (PCC) meeting.
His remarks followed a plea from the provincial chairman, Mary Mliswa-Chikoka, for the national leadership to rein in District Coordinating Committee (DCC) members that were directing village heads to restructure party cells.
Said Mutsvangwa: "This is an exercise to lure people to vote for the party as this year's election is a polling booth election. We want to be scientific as a party.
"Let me also hasten to say, the party is supreme and traditional leaders are civil servants. Our structures shouldn't use them for party business, but ask for assistance for you to penetrate the rural areas where we have high chances of winning."
Mutsvangwa said the party officials were mandated to ensure that cell restructuring was successful, with affiliates only providing assistance.
"Affiliates should also know that the party is supreme. Party chairmen at each level, head any process, with affiliates only supporting the works," he said.
In her opening remarks, Mliswa-Chikoka bemoaned shady activities by DCCs across the province, resulting in the creation of parallel structures.
"We have DCC members that had been tasked to help in the restructuring of cells. These approached traditional leaders, directing them to restructure cells," she said.
"We can't have traditional leaders creating party structures as this will lead to chaos and formation of parallel structures. Vice President Kembo Mohadi said we should engage traditional leaders for assistance if we want to conduct meetings in their areas as they can help mobilise people to attend the event, he never said they can be used for any party business."
Aspiring candidates were warned against campaigning before official communication from the Commissariat.
Deputy Political Commissar, Webster Shamu said there was need for proper planning as directed by Zanu-PF Vice President, Kembo Mohadi, if the party was to resoundingly win this year's harmonised elections.
Zanu-PF is working to ensure President Mnangagwa attains over 75 percent of the vote, while the party gets more than a two-thirds majority in Parliament.
Secretary for Information Communication and Technology, Ziyambi Ziyambi, who is also Justice, Legal and Parliamentary Affairs Minister, dismissed claims that the final draft of the delimitation report was ready.
He said the report presented to President Mnangagwa by ZEC was basically for consideration.
In Bulawayo, the ruling party held its cell verification meeting, ahead of the exercise that starting this week.
The party's PCC meeting, held at Davis Hall which is the party's provincial headquarters, was organised by members of the provincial executive and attended by party members.
The meeting was attended by some senior provincial members including Provincial Affairs and Devolution Minister Judith Ncube, who is also the party's Women's League Deputy Secretary, Deputy Minister of Industry and Commerce Raj Modi, Molly Mpofu, Elphas Tshuma, Elifasi Mashaba and Bulawayo provincial vice chairman Victor Mpofu.
Last year, Zanu-PF introduced a National Cell Day, which will be celebrated annually to strengthen its grassroots, organisational and mass mobilisation units.
This is part of the scaling up of the revolutionary party's mass mobilisation strategies as it gears for a resounding victory in the polls.
Speaking after the PCC meeting, Zanu-PF provincial Secretary for Information and Publicity in Bulawayo, Archie Chiponda, said the exercise was aimed at verifying party members and further strengthening its cell structures.
"This is our cell verification exercise and as an organised party, we hold this exercise every year," he said. "This is because there is mobility in our structures. So, when the year begins, we check with our registers, and those who would have moved, we are obliged to find out whether they have been registered in their new areas."
Chiponda said the verification process was crucial as Zanu-PF wanted to get a resounding victory during elections pencilled for this year.
"This year is quite pertinent as we are going into general elections, and this is part of the process to make sure that the party is in good shape and in a good state," he said.
In Matabeleland South, the Zanu-PF PCC will be holding a one-week outreach programme in all seven districts of the province where people will be updated on the development programmes implemented by President Mnangagwa at both national and community levels.
In an interview after the special PCC meeting in Matabeleland South on Saturday, the party's provincial chairperson, Mangaliso Ndlovu said the programme was critical in the mobilisation process.
He said it will help the revolutionary party to win resoundingly in the province.
Ndlovu said the provincial party leadership had compiled a consolidated report on the programmes that have been implemented.
"We will be rolling out a programme which will start on Thursday and run for seven days. The PCC will be visiting all seven administrative districts starting with Umzingwane followed by Gwanda, Beitbridge, Insiza, Bulilima, Mangwe and lastly Matobo District," he said.
"Our programme has four key issues, the first being to communicate to our party structures that our President has delivered as he had promised in 2018. We still have the pledge that he made to the people, but we have consolidated all the works done."
Ndlovu said they were looking at devolution and the performance of Government departments in each administrative district to ward level.
"We want to highlight to the people that there has never been a better performing political leader like President Mnangagwa," he said.
The PCC, said Ndlovu, will also take advantage of their visits to various districts to ensure that party structures were in good standing.
He said they will also get rid of any mischief that could be creeping into the party.
Ndlovu said the PCC will map out its vote mobilisation strategy to ensure the province votes resoundingly for President Mnangagwa and Zanu-PF.
"We will also interact with our structures at grassroots level to find out if there any critical issues which they would like the party and the Government to address so that they can be taken on board. We are, not only going there just communicate to them, but it's going to be a two-way process," he said.
"We believe that this programme will be comprehensive enough to showcase the force of Zanu-PF, which will in turn assure us of a resounding victory in the coming elections."
Ndlovu recently urged party members during a meeting to conscientise people on the works of President Mnangagwa.
"The Zanu-PF led Government under the visionary leadership of President Mnangagwa has recorded significant progress in fulfilling its mantra of leaving no one and no place behind," he said.
"Previously, marginalised groups in society such as people with disability have been empowered through projects and assistive devices. Formerly marginalised places are now being developed as evidenced by the construction of clinics and schools through devolution funds."
The Second Republic has rolled out various infrastructural development projects which have brought a huge impact on the economy in the Matabeleland region notably the construction of Lake Gwayi Shangani in Hwange District, Matabeleland North and Tuli-Manyange Dam in Gwanda, Matabeleland South.
Source - The Herald