News / National
Armed robber shot dead, another arrested
09 Feb 2023 at 05:06hrs |
Views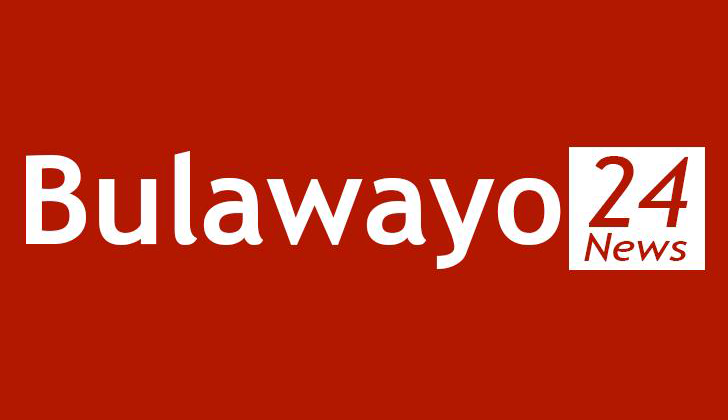 A 29-year-old suspected armed robber, who was part of a seven member gang targeting companies in Harare, was shot and killed by police during a shoot out in Ruwa on Tuesday.
Alexio Mupamhura (29) died a few hours after being admitted to Parirenyatwa Hospital.
His other accomplice, Deliverance Makomva (21), was arrested after police conducted more investigations.
National police spokesperson Assistant Commissioner Paul Nyathi confirmed the incident. "The Zimbabwe Republic Police confirms the arrest of Alexio Mupamhura (29) and Deliverance Makomva (21) in connection with two armed robbery cases which occurred on December 15, 2022 and the 7th of February 2023 in Harare," he said.
"On February 6, 2023, detectives from CID Homicide, Harare, received information which linked Alexio Mupamhura to a robbery case which occurred on December 15th, 2022 at Prime Irrigation Company along ED Mnangagwa Road, Highlands, Harare, where a security guard was attacked before a cellphone, five 12-volt lithium batteries, eight solar panels, a 5KW generator and US$700 cash were stolen."
The detectives acted upon the information and made a follow up on Mupamhura and on Tuesday at around 8am he arrived at his residence along Chinhoyi Street, Zimre Park, Ruwa, whilst driving a Toyota Wish vehicle, registration number, AFA 8576.
After seeing the detectives, Mupamhura sped off, leading to a shoot out and speed chase with the detectives.
He drove into a maize field where he stopped the vehicle before fleeing while armed with an iron bar.
Mupamhura was later arrested and was found with gunshot wounds on the chest and leg.
"During interview by the police, the suspect implicated Deliverance Makomva and five others who are at large. Alexio Mupamhura was referred to Parirenyatwa where he died on admission," said Asst Comm Nyathi.
"The arrest led to the recovery of the suspects' getaway vehicle, a Nissan Caravan NV350, registration number AFY 9469, a pellet gun, five bolt cutters, two 14 pounce hammers, three crowbars, various clothes with price tags, four laptops, an HP desktop computer, two solar panels, two 12 volts solar batteries, a lithium battery, three Samsung tablets, a solar light set, three inverters, 2 x 5 litre engine oil, eight pints of engine oil, a LED torch and a pinch bar."
Detectives later arrested Makomva after he had contacted Mupamhura's wife to meet him at Mabvuku turn-off, along Harare-Mutare Road, where he wanted to give her unidentified property for safekeeping.
Subsequently, detectives recovered various clothes with price tags and two lithium batteries from Makomva.
The suspects were further linked to a robbery case which occurred on February 7, 2023 at business premises along Sam Nujoma Street, Harare where a security guard and his daughter were attacked before two cellphones, US$5 cash, a solar panel, a 48 volts solar battery, four Baofeng wireless communication radios and a laptop were stolen.
Police are appealing for information which may lead to the arrest of the outstanding suspects, identified as Tendai Ruchiyo, alias T1, Emmanuel Dylan Matiza, alias Big Dealer, Carlson Mabhonga and Lloyd Chinembiri.
Meanwhile, police are appealing for information which may assist in the investigation of a robbery case which occurred on February 7 2023 at a house along Shaneragh Road, Mandara, Harare.
Seven unknown suspects attacked a couple before stealing US$17 000 cash, a Ford Everest vehicle, registration number AFN 7615, a Mazda CX6 battery, three cellphones and three laptops.
Anyone with information to contact National complaints Desk on (0242) 703631, WhatsApp 0712 800 197, ZRP Harare Operations on (0242) 748836 or report at any nearest Police Station.
Source - The Herald