News / National
'Chombo not yet a free man'
03 Mar 2023 at 06:22hrs |
Views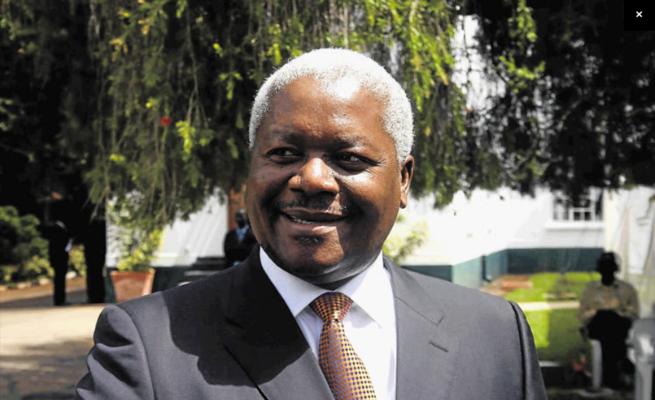 FORMER Cabinet Minister Ignatius Chombo is far from being a free man as two more corruption related charges are still pending at the Harare Magistrates Court despite the State's withdrawal of his fraud charge wherein he was accused of misappropriating a Reserve Bank of Zimbabwe $14 billion loan extended to him in 2006.
The charges were withdrawn after the State established that he committed the loan to purchasing farming equipment, as per the loan agreement.
Yesterday, Chombo was back in court before regional magistrate Mr Stanford Mambanje where the State confirmed that he was still facing allegations of receiving a bribe of a 3 712 square metre stand from land developer Eddie Pfugari Property (Pvt) Limited.
Chombo is alleged to have demanded the bribe to assist Eddie Pfugari Properties to remove illegal settlers at Whitecliff Farm in Harare.
It is alleged that Eddie Pfugari Property Developers (Pvt) Ltd lost property worth $200 million after Chombo allocated residential stands on the piece of land.
Chombo is charged with contravening the Prevention of Corruption Act and alternatively bribery.
It is the State's case that sometime in 1997 Eddie Pfugari Properties purchased White Cliff farm from Fredrick John William Smith.
The State alleges that all formalities were done and the property was transferred under Deed of Transfer number 10444/2000.
According to the State, prior to the acquisition of the property, the Government had issued a certificate of no present interest in respect of the land. Eddies Pfugari Property Developers applied and was granted a subdivision permit.
The court heard that the complainant subdivided the farm into residential stands and started selling them to home seekers.
Sometime in 2000, Chombo who was the Minister of Local Government, Rural and Urban Development, allegedly allocated stands to illegal settlers within the piece of land.
Chombo allegedly appeared sympathetic and invited Eddies Pfugari Property Developers to his office and assured them that he would remove the illegal settlers using his ministerial powers.
It is alleged that Chombo offered assistance on condition that he would be given a piece of land in Norton where the complainant was selling residential stands.
Out of desperation Eddie Pfugari Properties gave up stand number 5841 Knowe, Norton measuring 3 712 valued at $310 150.
The stand was transferred into Ronchelle Trading (Pvt) Ltd, a company whose director is Nimrod Chiminya, Chombo's brother, according to the State. Chombo is expected back in court on March 22.
Source - The Chronicle