News / National
Die cast in Zanu-PF primaries
17 Mar 2023 at 07:28hrs |
Views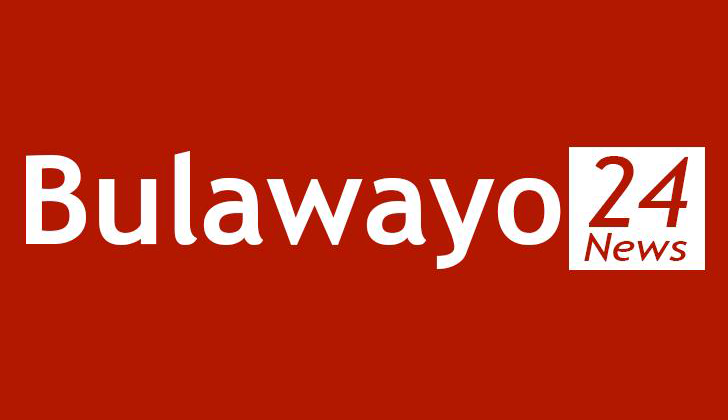 THE stage has been set in what promises to be a tough contest in the much-awaited Zanu-PF primary elections to choose the candidates that will represent the ruling party in the forthcoming harmonised elections as an array of interested candidates submitted their Curricula Vitae for vetting.
The primary elections are part of the revolutionary party's internal democracy to choose the right candidates who have the mandate of the membership to square up against the opposition parties in the watershed plebiscite expected in August this year.
The old guard, young turks and women have thrown their hats in the ring and the die has been cast in the elections which will likely see political obituaries being written to those who took the electorate down the garden path and failed to deliver on their promises during the past five years.
Some candidates adopted the "Missing Person" tag after disappearing from the political landscape soon after winning their seats during the 2018 harmonised elections.
With elections being a game of numbers, aspiring candidates this week engaged the top gear to win the hearts of voters in the cell registers which will be used as the internal poll voters' roll.
Zanu-PF national secretary for finance in the Politburo, Patrick Chinamasa will supervise the elections in Manicaland.
The party's First Secretary, President Mnangagwa has called for violence-free primary elections.
A total of 123 candidates submitted their CVs to the provincial elections directorate gunning for the 26 National Assembly slots in the province, while 13 cadres are eyeing the six senatorial seats.
In the Women's Quota, 30 candidates submitted their CVs for the six slots allocated to the province. Five candidates below 35 years will battle it out for the single seat under the Youth Quota.
A whooping 917 CVs were received for the 260 local authorities' seats in Manicaland.
Candidates who were uncontested include Zanu-PF national chairman, Oppah Muchinguri-Kashiri (Women's Quota, Mutasa); Women's League national secretary for administration and Monica Mutsvangwa (Senator, Zimunya/Marange); Politburo deputy secretary for administration, Mike Nyambuya (Senator, Mutasa); Central Committee member, Hubert Nyanhongo (Senator, Nyanga); outgoing Buhera North MP, William Mutomba (Senator, Buhera) and Thembinkosi Chiororo (Senator, Chimanimani).
Under the Youth Quota, provincial youth chairman, Stanley Sakupwaya (Makoni) faces a tough challenge from four other candidates – Blessing Mutomba (Buhera), Law Tiengane (Chimanimani), Dunmore Mambondiyani (Mutare), Adonieighjah Nyabadza and Munashe Mabika (Chipinge).
The largest district in the country, Makoni, which has five National Assembly seats, namely Headlands, Makoni Central, Makoni North, Makoni South and Makoni West, saw 41 candidates submitting their CVs.
Makoni North has the highest number of aspiring candidates, including the sitting legislator, James Munetsi; followed by Headlands which has eight candidates, among them the sitting MP, Christopher Chingosho and former national youth secretary, Kudzi Chipanga.
Makoni South also has eight candidates eyeing the seat that is currently occupied by Misheck Mataranyika, while in Makoni Central, six candidates, among them Basil Nyabadza, Shepard Nyika and Gilbert Muponda will fight for the party ticket to wrestle the constituency from MDC-T MP, Mr David Tekeshe.
Other candidates are Shadreck Mavhunduse, Charles Mukaronda and Denny Muchabaiwa.
The constituency with the least candidates in the district is Makoni West where the incumbent, Information Communication Technology, Postal and Courier Services Minister, Dr Jenfan Muswere will lock horns with Moses Ruwona and Mativenga Mhiripiri.
Eight candidates, among them Sekai Mutsvangiri, Beauty Benge, Happiness Nyakuedzwa, Lucia Chitura, Faith Mhondiwa, Agatha Mugomba, Philipa Mukoko and Redempter Gwasira are eyeing the Makoni Women's Quota seat.
A bruising battle is on the cards in Mutare North where Politburo member, Mike Madiro will battle it out with Central Committee member, Admire Mahachi; former MP for the area, Batsirayi Pemhenayi, Sibongile Chinoera and Edgar Maziwisa.
In Mutare South, the sitting legislator, Jefry Ngome has to contend with a spirited challenge from Godfrey Chikosi, Godfrey Harahwa, Brian Munakamwe, Felix Mugadza, Founder Jakachira, Collen Muchayi and Tawanda Dumbarimwe.
Five candidates are vying for the Mutare West seat, among them the sitting legislator, Percy Muchimwe. The Johanne Marange Apostolic Church spokesperson, Nyasha Marange has also thrown his name in the hat, together with Brighton Manengureni, Headman John Mafararikwa and Thomas Munjoma.
In Mutare Central, businessman, Isau Mupfumi who migrated from the former Dangamvura-Chikanga Constituency will not have a stroll in the park as he faces the only Zanu-PF councillor in Mutare City Council, Resistance Mundembe and Pamela Razemba.
The battle of the lightweights is in Dangamvura Constituency where Clide Jani, Mwanyara Jusa and Thinkmore Muchenje are in the race to represent the party.
Other candidates include Mathew Nyashanu, Samson Matema and Cornelius Magwede (Buhera Central); Tonderai Manakira, Phillip Guyo and Amos Mukomba (Buhera North); Joseph Chinotimba, Ngonidzashe Mudekunye and Freddy Chimbari (Buhera North); Maxwell Chikwangani, Soul Nzuma, Tafadzwa Mugwadi, Wilson Nzuma and Gelly Miti (Buhera West).
Joshua Sacco and Kelvin Macherenje will battle it out in Chimanimani East; while Nokuthula Matsikenyere, Lawrence Poperwi and Wilson Maphosa will fight for the Chimanimani West party ticket.
In Chipinge, James Simango, Simba Mwaingeni, Raymore Machingura, Dorothy Mabika, Landelani Mapungwana, Linda Mathathu are vying for Chipinge Central; Gift Nyarai, Lincoln Dhliwayo, Enock Dongo and Chipo Museri (Chipinge East); Kipani Bhila, Enock Porusingazi and Robert Nyemudzo (Chipinge South); Angeline Gata, Simon Simango and Adam Chimwamurombe (Mutema-Musikavanhu).
Other candidates eyeing Makoni North are Partson Tandire, Nyarai Nyagomo, Ronnie Masaka, Melody Nemaire, Witness Madziturira, Passionate Majachani, James Munetsi, Roy Warenga, Jimias Masimura, Brighton Mupfupairi, Brighton Mahohoho, Joseph Muwombi, Francis Muchenje, Tonderai Makwanya, Witness Madziturira and Daniel Chigudu.
In Makoni South the other candidates include Albert Nyakuedzwa, Peter Njenda, Stanley Mbawa, Edward Mukoyi, Tobias Pedzayi, Nigel Mombeshora and Edward Mukoyi.
In Headlands we have Kenneth Chisiye, James Chipunza, Christopher Chingosho, Farai Mapfumo, Innocent Magutakuona and Moses Mikundi.
Mutare Urban has Micah Reketai Duru, Zamani Sithole, Martin Makaya, Kenneth Muchina and Malcom Masarira (Chikanga).
Mutasa District has Innocent Benza and Wellington Sakupwanya (Mutasa Central); Obey Bvute, Chido Madiwa, Moses Maya, Pardon Marembende, Hatirambi Chidawanyika and Ellis Zindi (Mutasa North); as well as Misheck Mugadza, Peter Makunyire and John Madhanzi.
In Nyanga District, Supa Mandiwanzira, Moses Kavhenga and Paul Kadzima will fight for the Nyanga South party ticket while Chido Sanyatwe, Moses Gutu and Nicodemus Chibvura will battle it out in Nyanga North.
Source - The Herald